Boondi Raita is one of the most popular raita of North India. This is one of the easiest curd preparation which anyone can prepare within minuets. Boondi Raita is basically the combination of yogurt or curd and crispy boondi with the mild flavour of spices. It goes very well with biriyani, pulao or paratha. For more Raita recipes, search here .
Image : Boondi Raita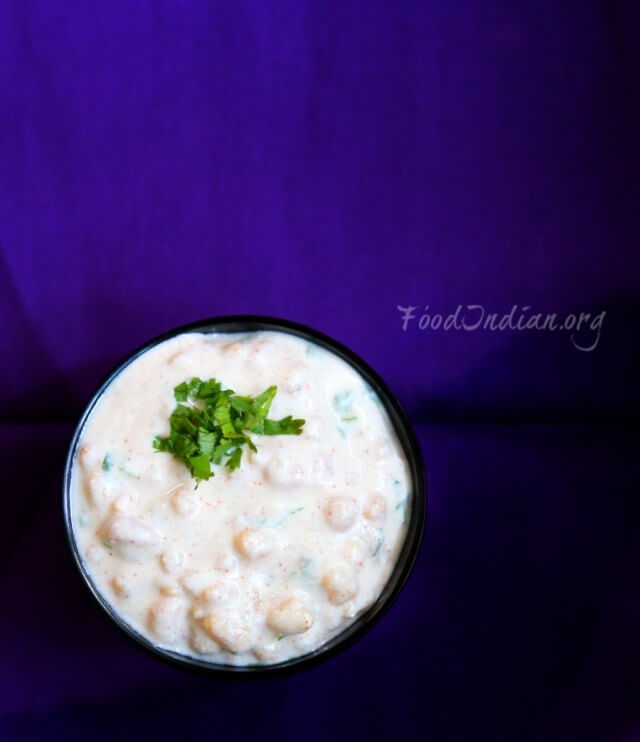 Important :
Preparation Time : 2 minutes
Making Time  : 5 minutes
Total Time : 7 minutes
Serve : 1 bowl
Ingredients :
Curd or Yogurt (1/2 cup)
Boondi (4-5 tbsp)
Cumin Powder ((1/4 tsp)
Red Chilli Powder (1/2 tsp)
Chaat Masala (1/2 tsp)
Salt (to taste)
Powdered Sugar (1 tsp)
Chopped Coriander Leaves (1 tbsp)
Images : 
Whisk yogurt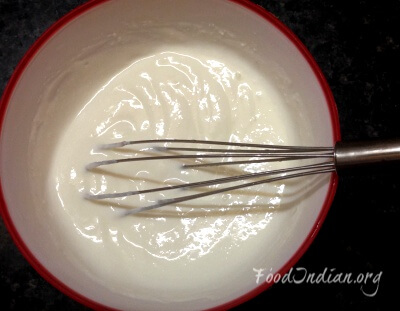 Add all the spices, sugar and salt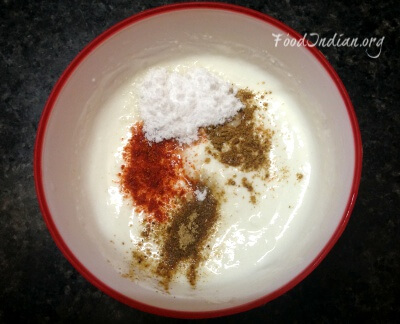 Mix them well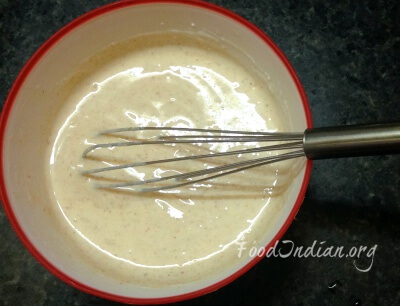 Add boondi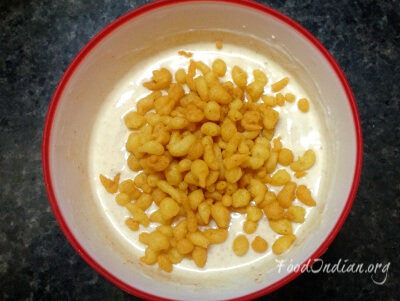 Combine well
Add chopped coriander leaves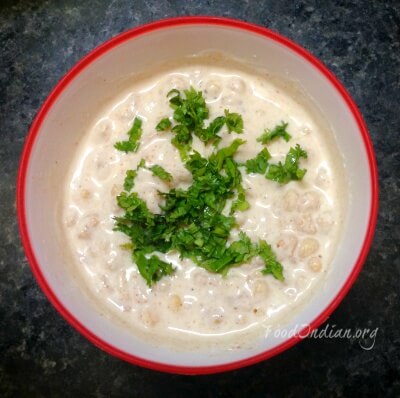 Mix well
Tips : 
Alter the spices and seasoning as per your taste.
If you want the crunch of boondi, add them into the yogurt before serving.
Serve cold with biriyani, pulao, paratha or kulcha.
To get more recipes via Email , Subscribe to our Newsletter . Also follow us on Facebook .