We all are familiar with the word Vermicelli or Semiya, and we make different types of dishes with this. It only needs a few minutes to cook this. I was thinking of making something different yet delicious recipe which I can make very easily with vermicelli, and I got the idea of cooking this with chocolate, which your children will love most.
Image : Chocolate Vermicelli Delight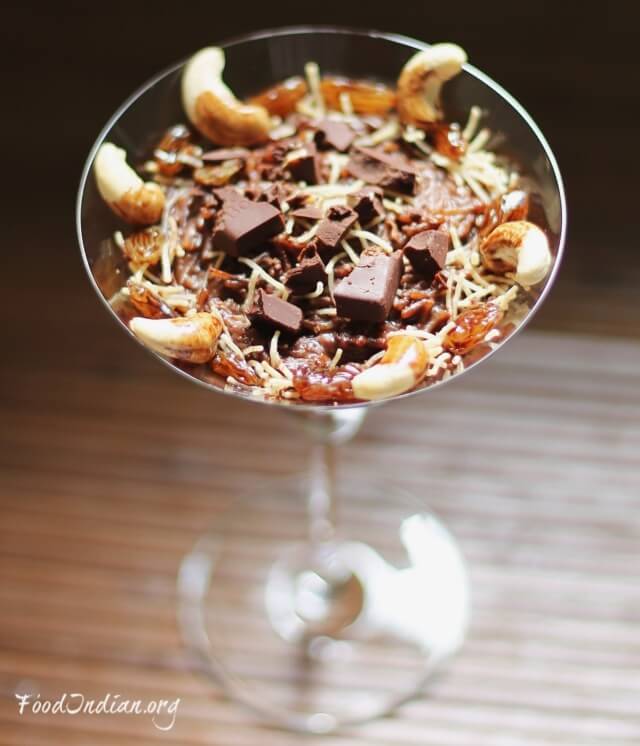 Important :
Preparation Time : 5 minutes
Cooking Time : 20 minutes
Total Time : 25 minutes
Serve for : 2
Ingredients :
Vermicelli ( 1/2 cup)
Milk (2 cups)
Sugar ( 4 tbsp)
Cocoa Powder (1 tbsp)
Butter (1 tsp)
Chocolate Sauce (1 tbsp) /for garnishing
Dark Chocolate /for garnishing
Cashew and Raisins /for garnishing
---
Direction :
 At first we have to roast the vermicelli. For this, take a pan and add butter. Put the vermicelli into the pan and roast them until they become golden brown.
Take them out from the pan and put aside.
Now add milk into the pan and boil them on a low heat.
While the milk is boiling, take 4 tbsp of milk in a bowl and add cocoa powder. Stir and mix them very well.
Now add the cocoa milk mixture into the boiling milk and keep stirring.
Then add the roasted vermicelli into the milk and cook them by stirring constantly on a medium heat.
When the vermicelli become soft, add sugar. Stir and wait for them to dissolve into the mixture.
The mixture will become thick and dark, then put off the flame.
Serve in a bowl and garnish with chocolate sauce, cashew and raisins.
---
Images :
Add butter into a pan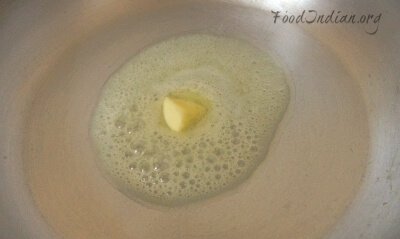 Put the vermicelli and roast them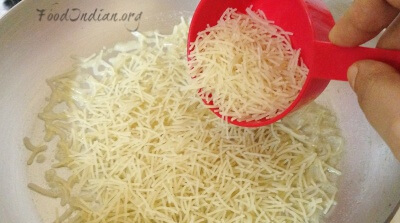 Roast until become golden brown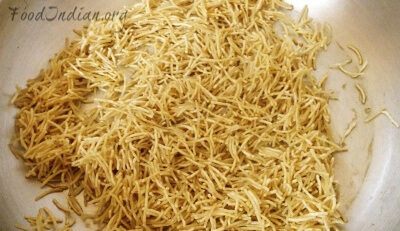 Set them aside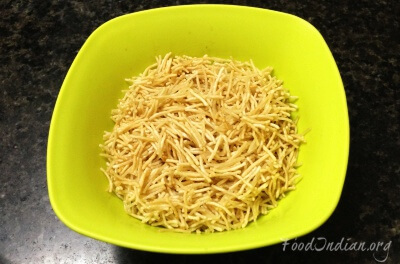 Add milk into a pan
Mix milk and cocoa powder in a bowl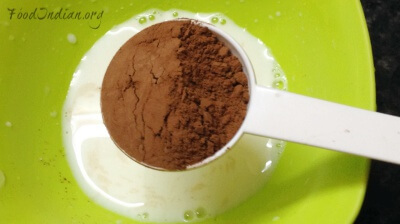 Add the cocoa milk mixture into the boiling milk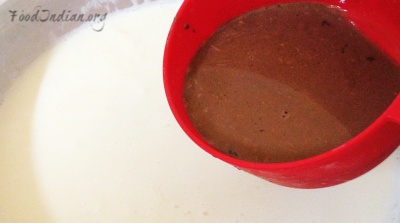 Add vermicelli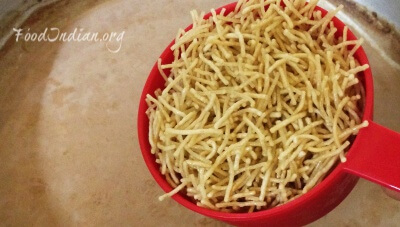 Stir well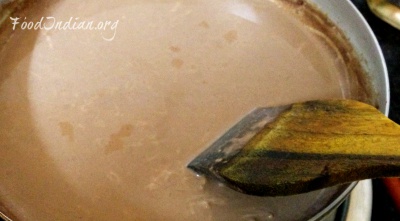 Lastly add sugar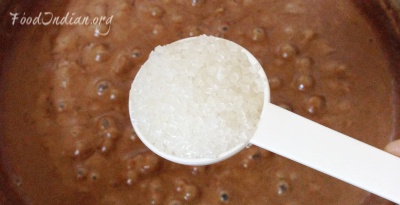 For garnishing, dip the cashew and raisins into chocolate sauce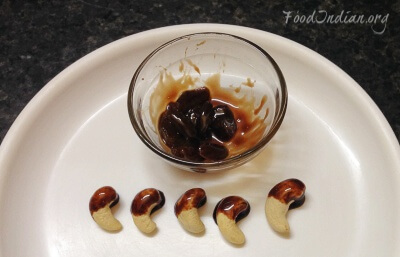 Tips :
Serve cold.
You can serve this dish as a dessert in party or any function.
To get more recipes via Email , Subscribe to our Newsletter . Also follow us on Youtube .