We all are familiar with the word Vermicelli or Semiya, and we make different types of dishes with this. It only needs a few minutes to cook this. I was thinking of making something different yet delicious recipe which I can make very easily with vermicelli, and I got the idea of cooking this with chocolate, which your children will love most.
Image : Chocolate Vermicelli Delight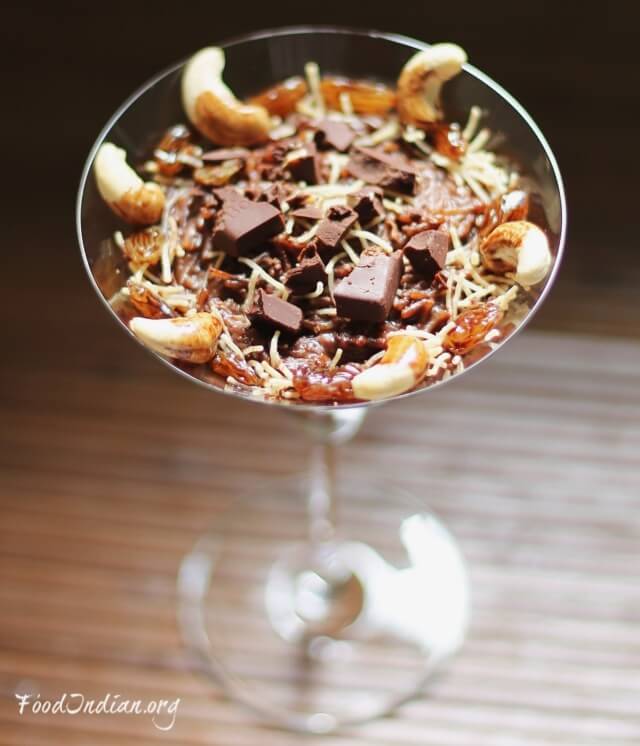 Important :
Preparation Time : 5 minutes
Cooking Time : 20 minutes
Total Time : 25 minutes
Serve for : 2
Ingredients :
Vermicelli ( 1/2 cup)
Milk (2 cups)
Sugar ( 4 tbsp)
Cocoa Powder (1 tbsp)
Butter (1 tsp)
Chocolate Sauce (1 tbsp) /for garnishing
Dark Chocolate /for garnishing
Cashew and Raisins /for garnishing
Images :
Add butter into a pan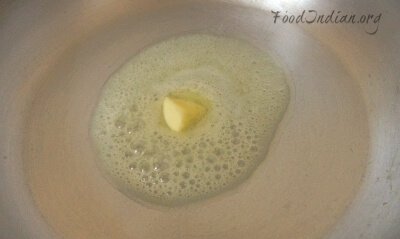 Put the vermicelli and roast them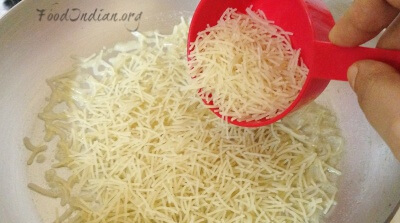 Roast until become golden brown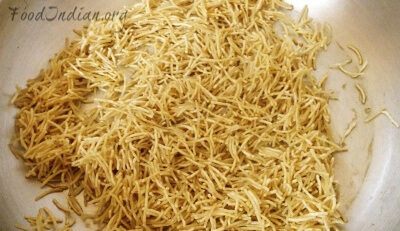 Set them aside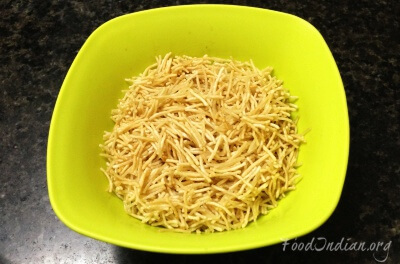 Add milk into a pan
Mix milk and cocoa powder in a bowl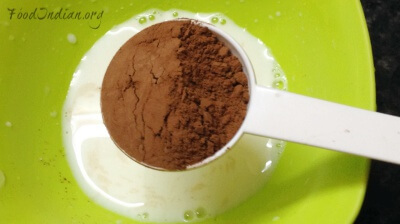 Add the cocoa milk mixture into the boiling milk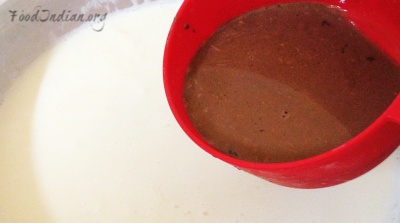 Add vermicelli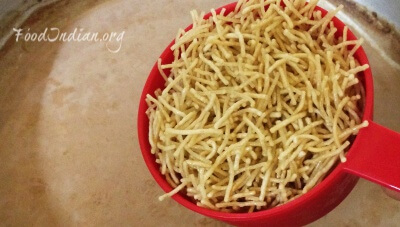 Stir well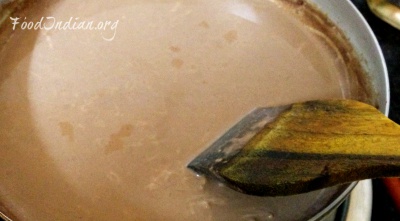 Lastly add sugar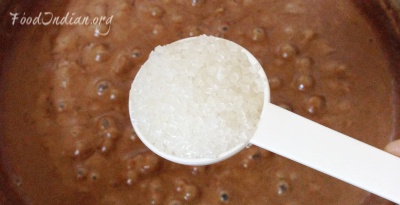 For garnishing, dip the cashew and raisins into chocolate sauce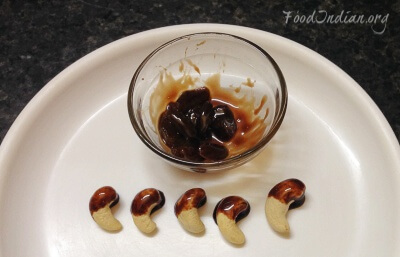 Tips :
Serve cold.
You can serve this dish as a dessert in party or any function.
To get more recipes via Email , Subscribe to our Newsletter . Also follow us on Facebook .