Cauliflower is a vegetable, that you can cook in different variations, and Cauliflower with curd is a kind of combination, which tastes great. This dish is cooked with less spices, so its healthy also.
Image : Cauliflower With Yogurt Gravy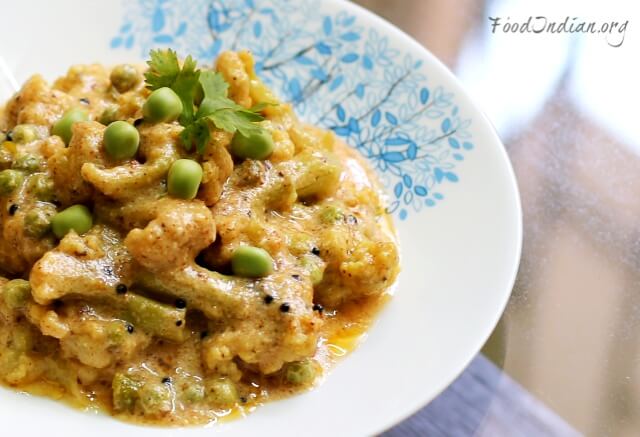 Important :
Preparation Time : 15 minutes
Cooking Time : 20 minutes
Total Time : 35 minutes
Serve For : 2
Ingredients :
Cauliflower (1 small size) /cut into small pieces and boiled
Curd (2 cups)
Vegetable Oil (4 tbsp)
Peas (2 tbsp)
Mustard Seeds (1 tsp) /for tempering
Red Chilli Powder ( 1 tsp)
Green chilli (1 tsp) /chopped
Gram Flour or Besan (1 tbsp)
Salt (to taste)
Sugar (1 tsp)
Images :
Make a batter with Curd, Red chilli powder, Salt and Gram flour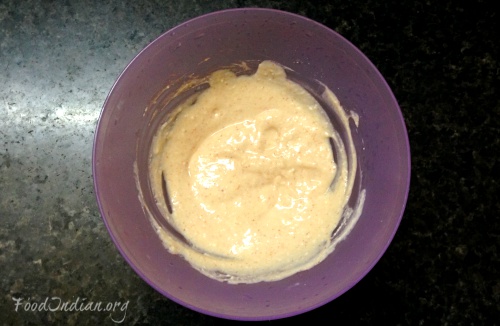 Dip the Cauliflower pieces into batter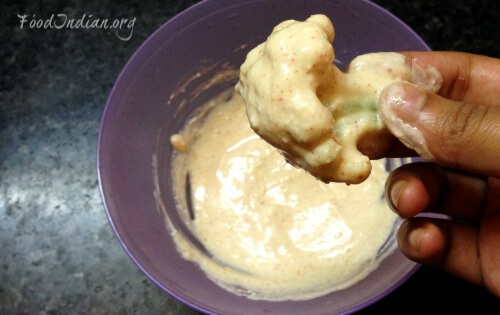 Fry them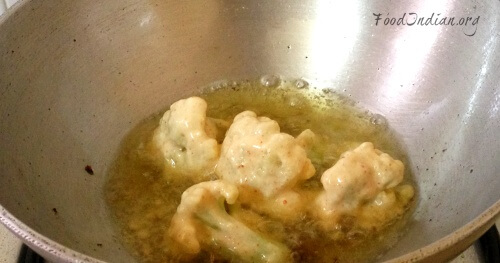 Put them aside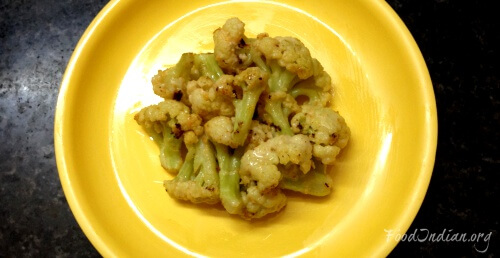 Mix Curd, Red cilli powder, Peas, Salt and Chopped Green chillis in a bowl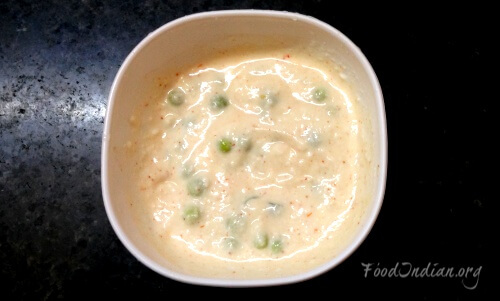 Add Oil and mustard seeds in a heavy bottom pan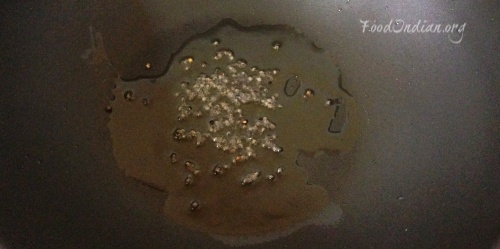 Add Curd mixture and water and stir immediately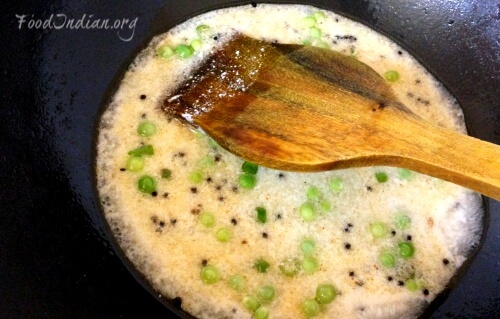 Add Cauliflower pieces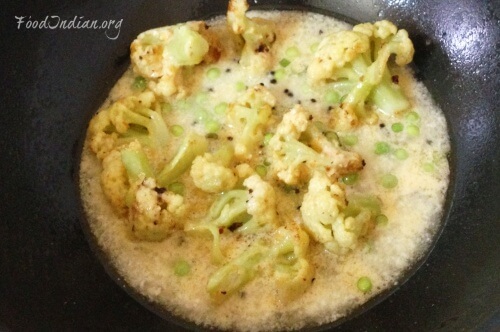 Add sugar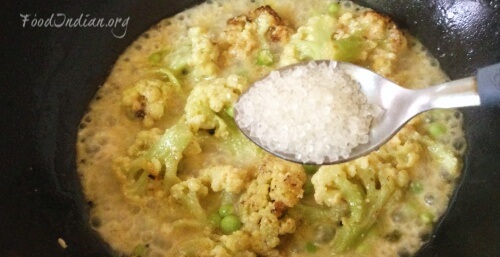 When the mixture leaves oil, your dish is ready to serve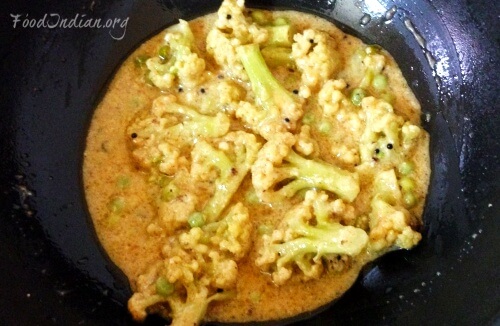 Tips :
Do not fry the Curd in the oil without adding water.
Serve the dish with roti, paratha or steamed rice.
To get more recipes via Email , Subscribe to our Newsletter . Also follow us on Facebook .