Brown Rice is whole grain rice. It has a mild, nutty flavor, and is chewier and more nutritious than white rice. Brown rice and white rice have similar amounts of calories and carbohydrates. The main differences between the two forms of rice lie in processing and nutritional content. It has a shelf life of approximately 6 months, but refrigeration or freezing can significantly extend its lifetime. Lets see how simply we can cook Brown Rice.
Image: Steamed Brown Rice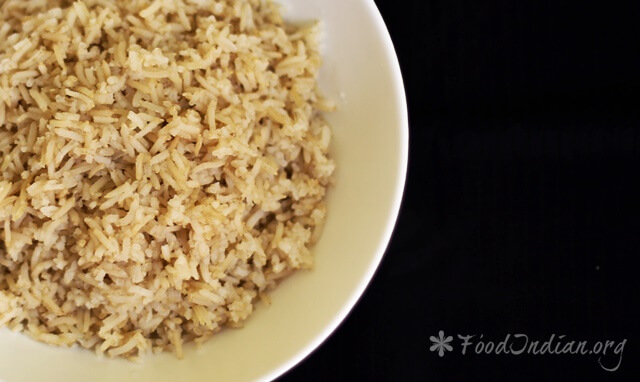 Important:
Serve for- 2

Preparation Time- 1 minute

Cooking Time- 30 minutes

Total Time- 31 minutes
Ingredients:
Brown Rice (1 cup)

Water (4 cups)
---
Direction:
Put the rice in a strainer and rinse them thoroughly until the water runs clean.

Soak them for 30 minutes in cold water. It helps the rice cook faster and softer.

Now in a big saucepan add 4 cups water and put it on a high flame. Make sure that the lead of the saucepan is heavy and tight.

When the water gets warm put the soaked rice in the water. Cover the saucepan with a lead and cook on a low flame.

When the bubbles coming out from the pan open the lead and cook it on simmer till the rice get soft.

Take 1 grain of rice in the middle of your two fingers and press it. If its done strain the starch of the rice with a strainer and serve it hot.
---
Images:
Take 1 cup brown rice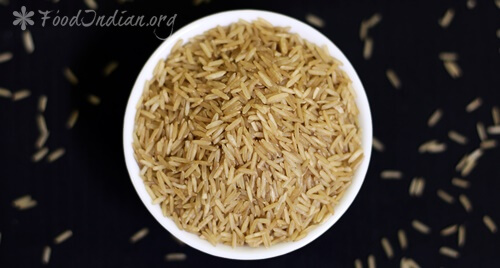 Soak the rice for 30 minutes.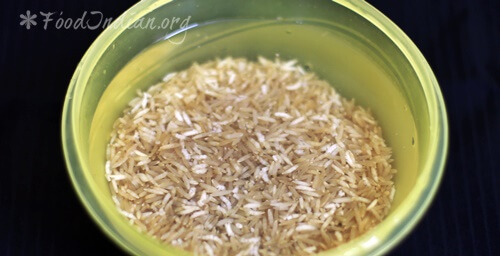 Put them into steamy hot water.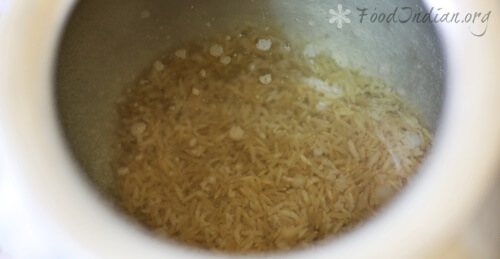 When its done strain the starch with a strainer.
Your Steamed Brown Rice is ready to serve.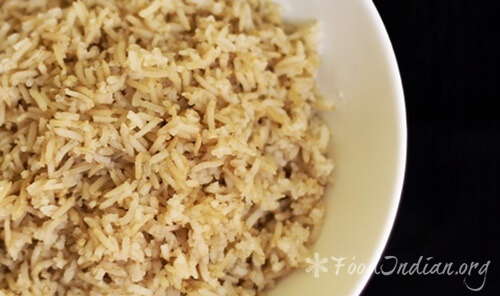 Tips:
Make sure the lead of the saucepan is tight so that the steam can not go out and rice will boil faster.
Keep checking the rice while cooking , otherwise it will get over cooked and become mushy.
Serve steamy hot Brown Rice with Chicken curry or veg curry.