When it comes to chocolate cake, I can't resist myself to eat them. This is the only reason why I make different types of chocolate cakes. And if it's filled with lots of chocolate, what else can one want. This mug cake is super moist and full of chocolate flavour outside, and melted chocolate inside, and you have to wait for only 3 minutes to melt this in your mouth.
Image : 3 Minutes Microwave Instant Chocolate Mug Cake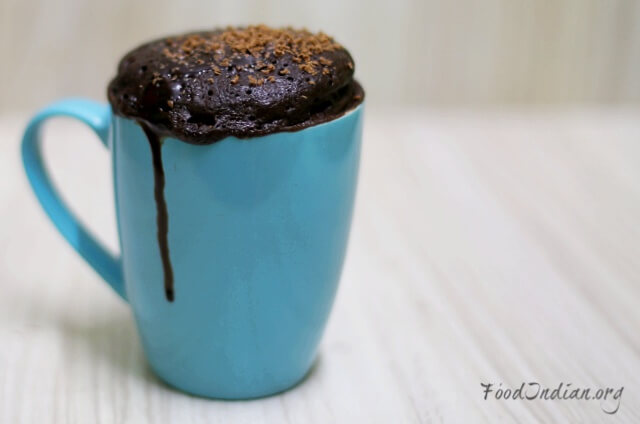 Important :
Preparation Time : 10 minutes
Cooking Time : 3 minutes
Total Time : 13 minutes
Serve for : 2
Ingredients :
Plain Flour (2 tbsp)
Cocoa Powder (2 tbsp)
Granulated Sugar (2 tbsp)
Egg (1)
Baking Powder (1/2 tsp)
Butter (2 tbsp) /melted
Milk (2 tbsp)
Milk Chocolate Cubes (5-6)
Chocolate Sauce /for garnishing
---
Direction :  
To prepare the batter for the cake, first we have to sieve plain flour, cocoa powder and baking powder into a bowl. Mix all of them evenly.
Now in the dry mixture add granulate sugar and mix well.
Then add egg, melted butter and milk one by one into the dry ingredients and whisk all of them to make a smooth batter.
When the batter becomes smooth, add chocolate cubes into the mixture and mix with a spoon. These chocolate cubes will melt inside the cake.
Grease a mug with a little butter and pour the mixture into the mug. Fill 1/4 th portion of the mug.
Then put the mug into microwave and bake the cake for 3 minutes in 800 watts.
After 3 minutes your cake is ready to serve. Garnish with shredded chocolate and chocolate sauce.
---
Images :
Sieve plain flour, cocoa powder and baking powder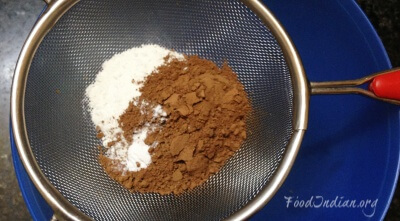 Add granulated sugar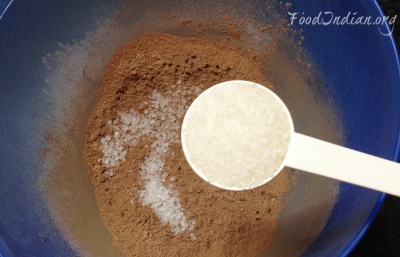 Add egg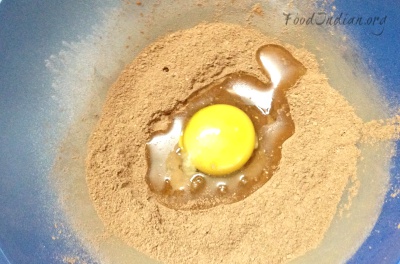 Add melted butter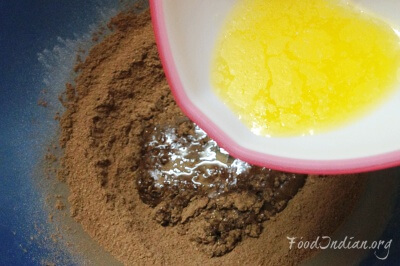 Add milk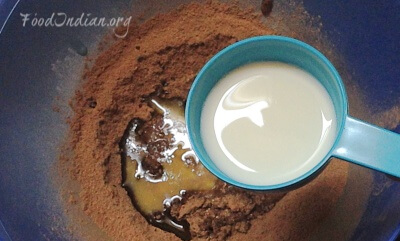 Whisk all the ingredients well to make a smooth batter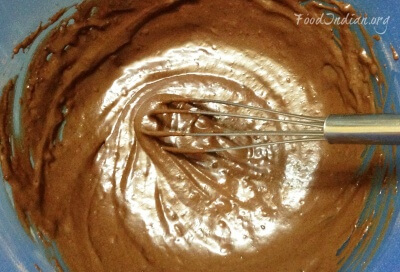 Add chocolate cubes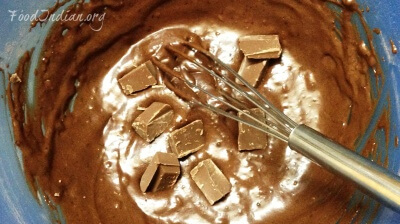 Pour the mixture into a mug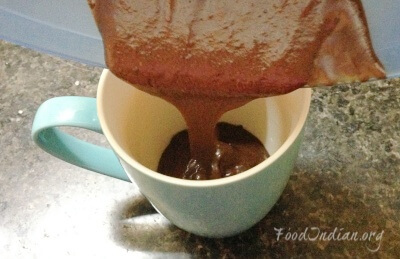 Fill the mug 1/4 th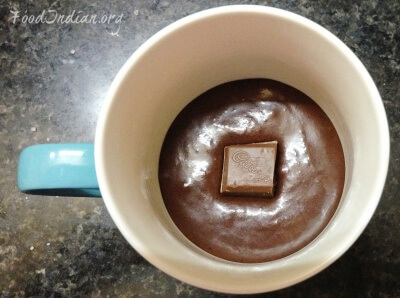 Bake for 3 minutes in 800 watts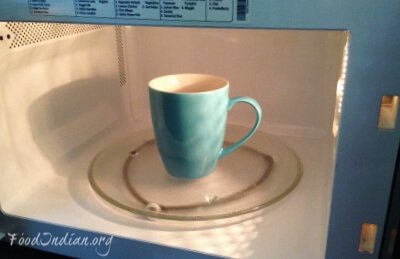 Your instant chocolate mug cake is ready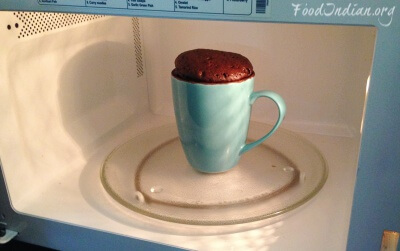 Tips :
To get more recipes via Email , Subscribe to our Newsletter . Also follow us on Youtube .