Cabbage is a vegetable with which we can make a variety of dishes. It takes a few minutes to cook yet tastes yummy. This leafy vegetable is eaten all over the world and it stays fresh for a long time. To make this particular recipe, you only need a few ingredients and believe me, it will turn out to be quite delicious .
Image : Spicy Cabbage Curry With Mustard Sauce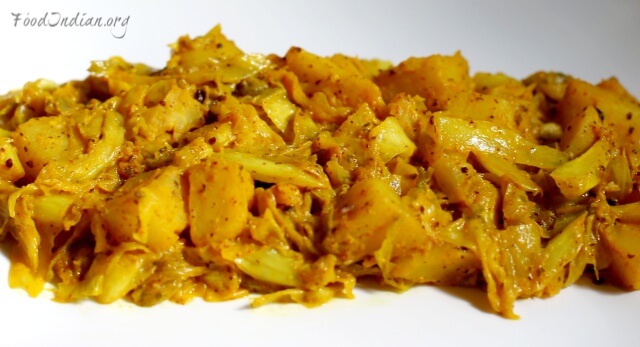 Important :
Preparation Time : 10 minutes
Cooking Time : 15 minutes
Total Time : 25 minutes
Serve for : 2
Ingredients :
Cabbage (1 small size or 2 cups) /shredded
Potato (1 small size) /cubed
Mustard paste (2 tbsp)
Mustard Sauce (1 tbsp)
Fenugreek Seeds or Methi ( 1/8 tsp) /for tempering
Red Chilli Powder ( 1 tsp)
Turmeric Powder ( 1/2 tsp)
Salt (to taste)
Sugar (1/2 tsp)
Mustard Oil (2 tbsp)
Images :
Add fenugreek seeds into the oil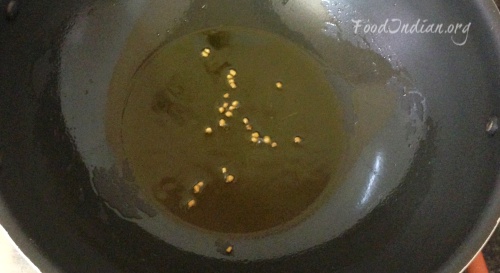 Add potato cubes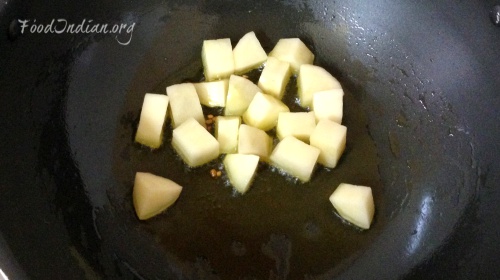 Add salt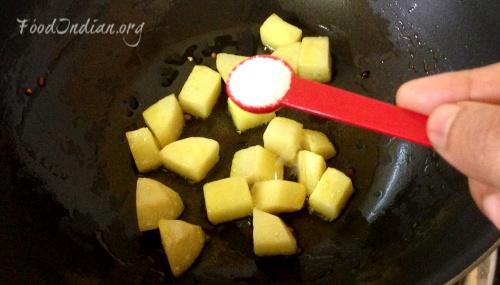 Add cabbages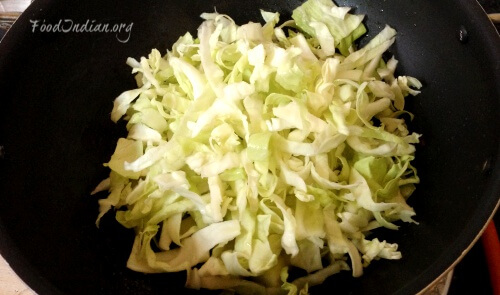 Add turmeric powder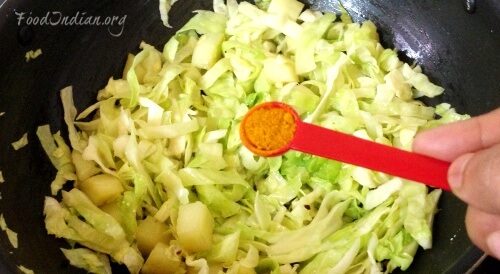 Add red chilli powder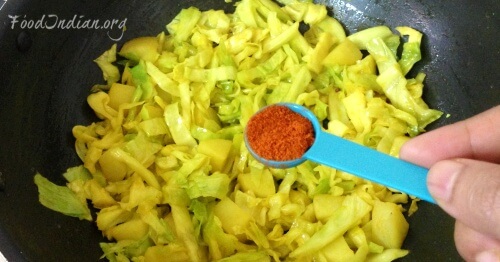 Add mustard sauce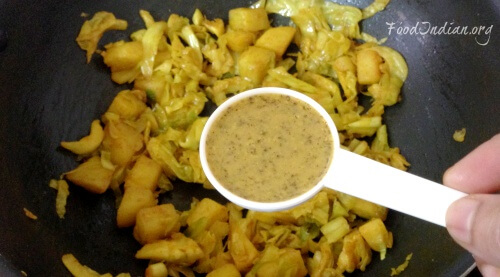 Add mustard paste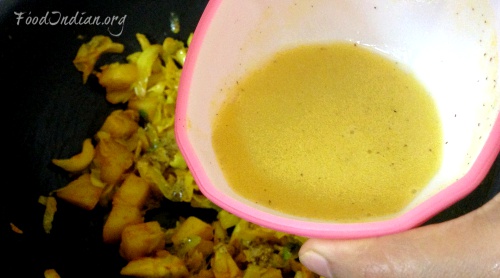 Lastly add sugar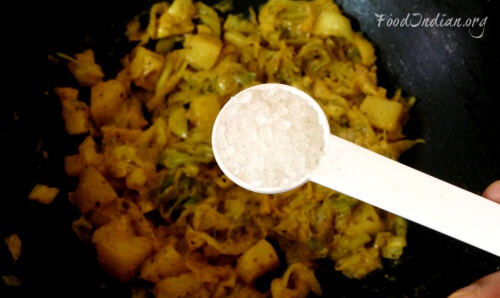 Tips :
Do not cook the dish for too long after adding mustard paste, or it will taste bitter.
Serve as a side dish with steamed rice.
To get more recipes via Email , Subscribe to our Newsletter . Also follow us on Facebook .