Vanilla Muffins are everyone's favourite, and we can easily make them at home also. It's a very simple yet delicious one and if you are a fresher in baking this would be a very good one for you. These muffins are very tasty, moist and full of buttery flavour.Hope you will enjoy them with your kids and family.
Image : Soft Vanilla Butter Muffin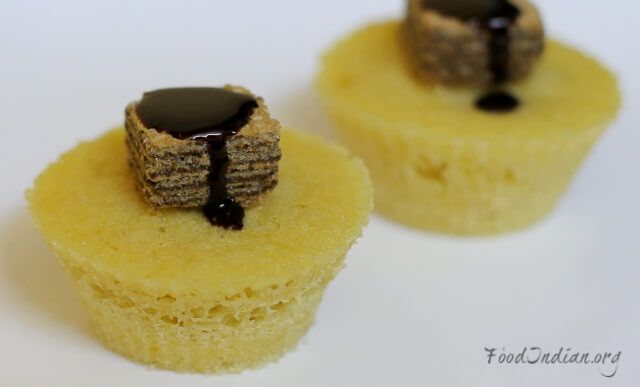 Important :
Preparation Time : 15 minutes
Cooking Time : 15 minutes
Total Time : 30 minutes
Makes : 10 muffins
Ingredients :
Plain Flour (4 tbsp)
Powdered Sugar (5 tbsp)
Baking Powder (1 tsp)
Butter (50 gm) /room temperature
Egg (1)
Vanilla essence (1/2 tsp)
Milk (2 tbsp)
Salt (a pinch)
Wafer and Chocolate Sauce (for garnishing)
---
Direction :
 In a bowl, take 50 g of butter and beat them for 1 minute.
After beating, add sieved powdered sugar into butter and beat them for another 2-3 minutes until the batter becomes a little bit fluffy.
Now in the mixture add egg and whisk them finely.
Then add baking powder, vanilla essence, salt and milk one by one and whisk all the ingredients well.
Its time to add the final ingredient, i.e. plain flour. Sieve the flour and add into the batter. Whisk for 4-5 minutes until the batter becomes smooth and soft.
Now take your muffin moulds and grease them with butter. Pour the batter into the moulds, filling 1/2 full.
Bake them for 15-20 minutes at 180 C.
When they are done, take them out from the moulds and serve.
---
Images :
Take 50 g of butter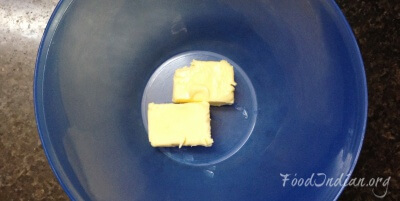 Beat them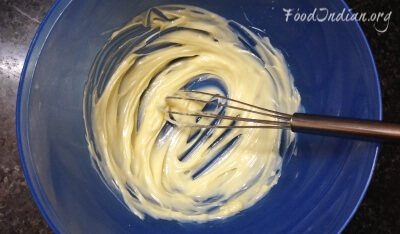 Add sieved powdered sugar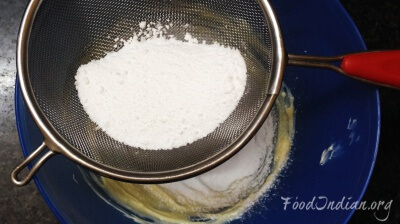 Whisk them to make a smooth batter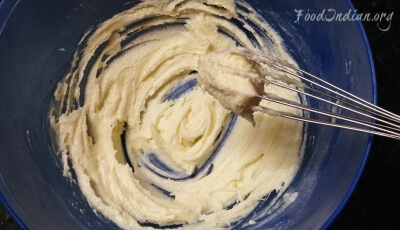 Add egg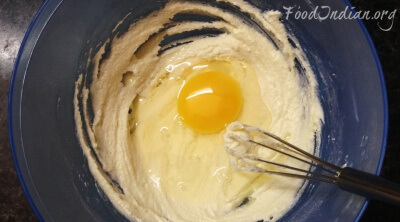 Add baking powder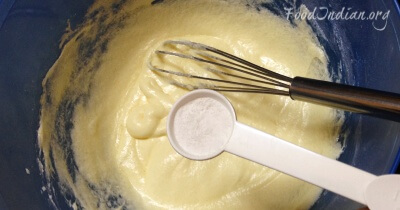 Add vanilla essence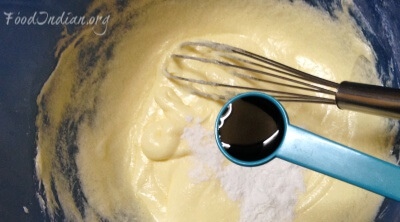 Add salt
Add milk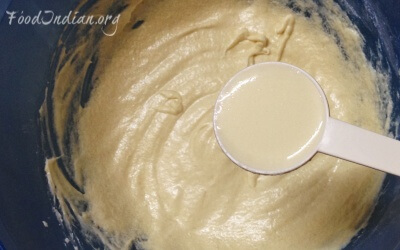 Add sieved flour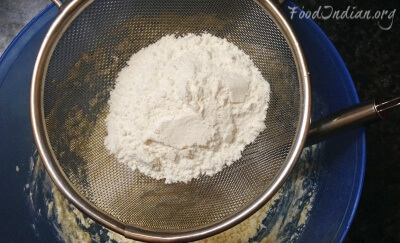 Beat them and until become a smooth batter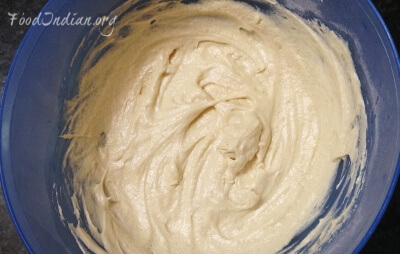 Pour them into muffin moulds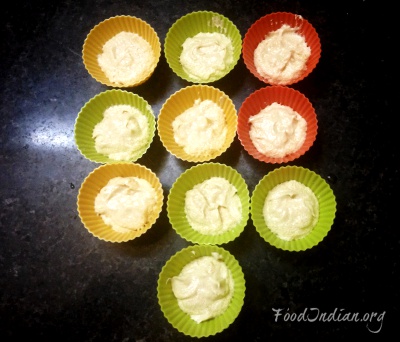 Bake them for 15-20 minutes at 180 C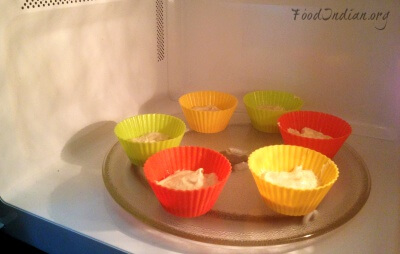 Tips :
These muffins tastes great when they served hot.
You can also store them for 3-4 days at room temperature.
To get more recipes via Email , Subscribe to our Newsletter . Also follow us on Youtube .