Shrimps or Small Prawns are very flavourful, and they have such beautiful aroma which can add delicious flavour in any dish. Shrimps are one of my all time favourite, and so I am very experimental with prawns. The main ingredients of these recipe is pink lentil or masoor dal and small prawns or shrimps. You can also try other recipes with prawn like, crispy prawn balls and many more.
Image : Shrimp Cutlet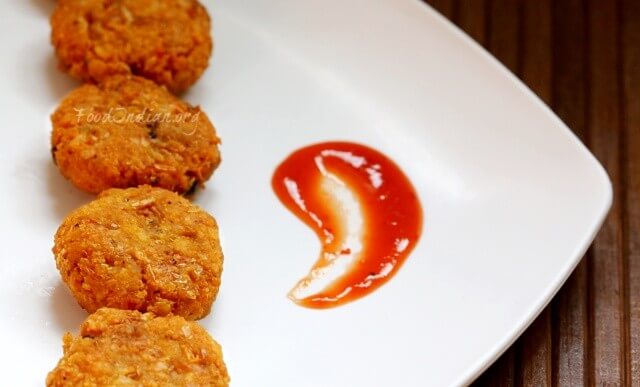 Important :
Preparation Time : 20 minutes
Cooking Time : 20 minutes
Total Time : 40 minutes
Makes : 10 cutlets
Ingredients : 
Shrimps (100 gm)
Pink Lentil or Masoor Dal (1/2 cup) /paste
Plain Flour or Maida (1 tbsp)
Green Chilli (1 tsp) /chopped
Garlic (1/2 tsp) /chopped
Salt (to taste)
Turmeric Powder (1/2 tsp)
Vegetable Oil (for deep-frying)
---
Direction : 
Wash and marinate the shrimps with salt and turmeric powder for 10 minutes
Soak masoor dal for 1 hr, then make a coarse paste in blender.
Heat some oil in a pan and fry the shrimps till golden brown and keep aside.
Take the masoor dal paste in a bowl and add plain flour, salt, chopped green chilli, chopped garlic and fried shrimps. Mix everything well and make a dough.
Now take small portions from the dough and shape into cutlets.
Heat oil in a pan and deep fry them until golden brown.
Drain excess oil in paper towels. Serve hot with sauce or ketchup.
---
Images : 
Wash the shrimps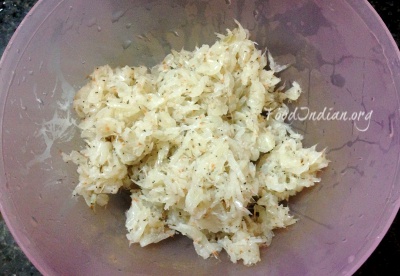 Marinate them with salt and turmeric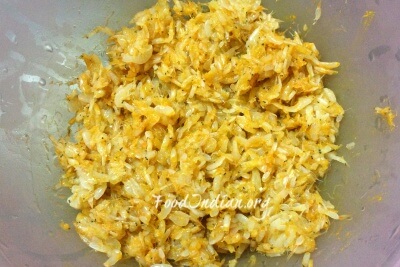 Fry them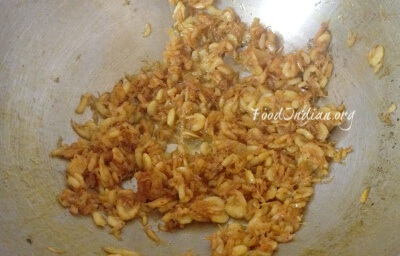 Keep aside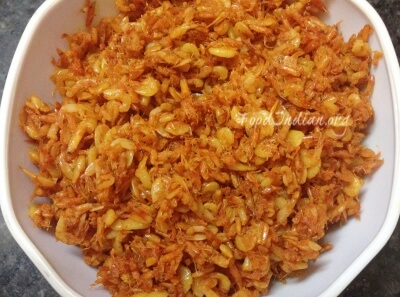 Soak masoor dal for 1 hr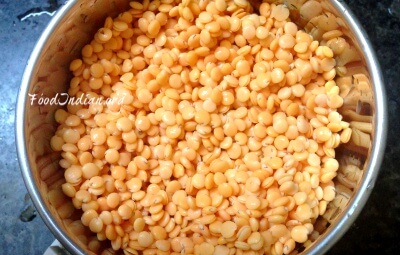 Make a paste in blender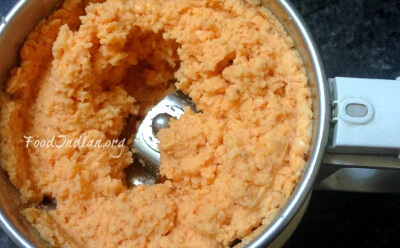 Take the paste in a bowl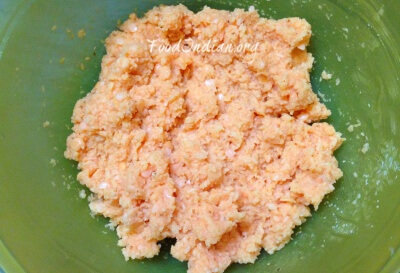 Add maida, chopped green chilli, chopped garlic and salt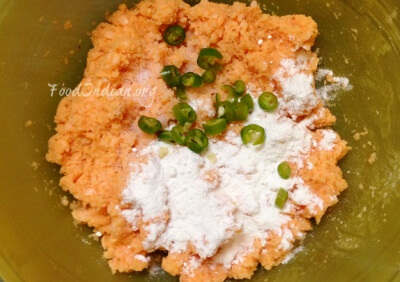 Add fried shrimps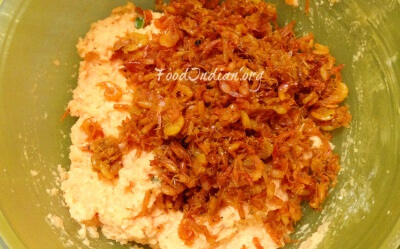 Mix them well and make a dough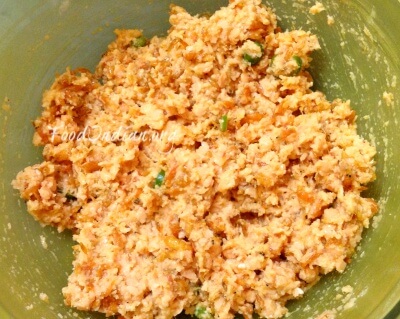 Shape them into cutlet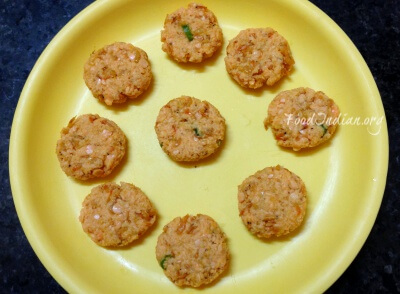 Deep fry until golden brown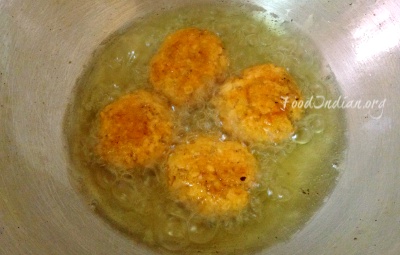 Soak them on paper towel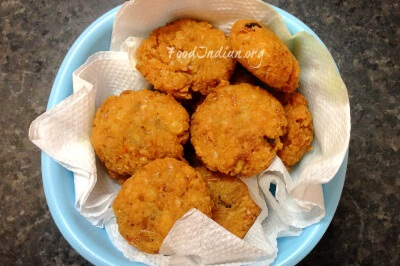 Tips : 
Serve hot with ketchup or chutney or with tea or coffee.
To get more recipes via Email , Subscribe to our Newsletter . Also follow us on Youtube .