Prawn is one of my all time favorite item and for that reason I am very experimental with prawns. Prawn Balls can be made in various ways and today we are making Crispy Prawn Balls which are perfect for your evening brunch with a cup of Tea or Coffee.
Image : Crispy Prawn Balls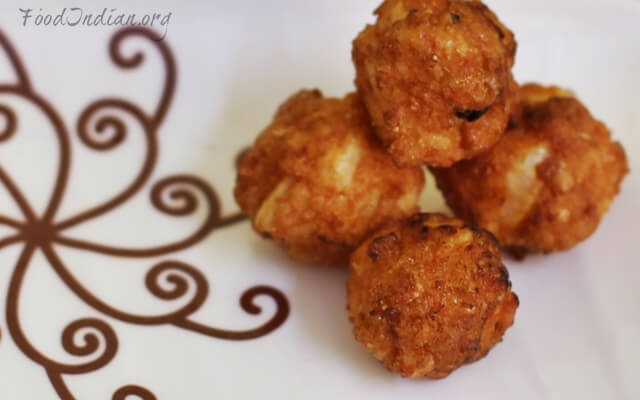 Important :
Preparation Time : 15 minutes
Cooking Time : 10 minutes
Total Time :25 minutes
Makes : 10 balls
Ingredients :
Prawn (small size 100 gms)
Rice Flour (1 tsp)
All Purpose Flour [Maida] (1 1/2 tsp)
Salt (to taste)
Green Chilli (1) /Chopped
Vegetable Oil (6 tbsp) /for deep-frying
Images :
Put all the ingredients in a bowl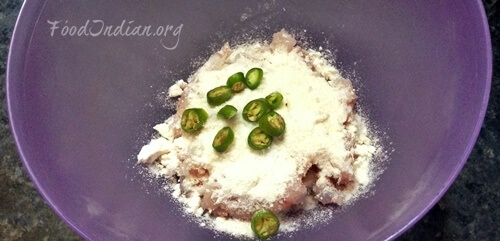 Mix them very well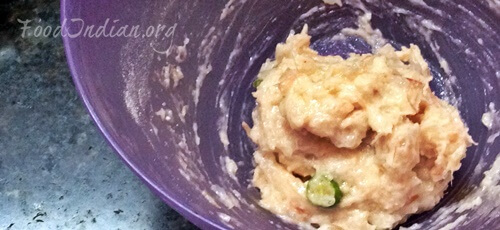 Put one prawn into a small portion of the mixture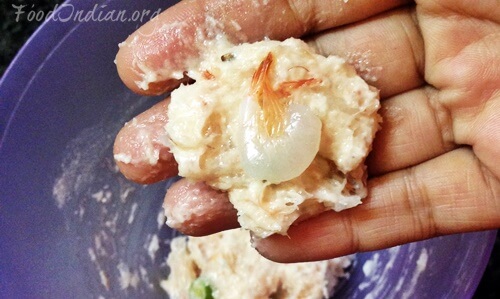 Give a round shape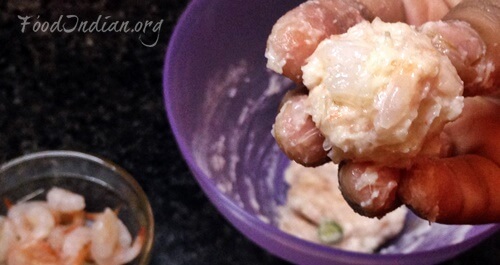 Make all the balls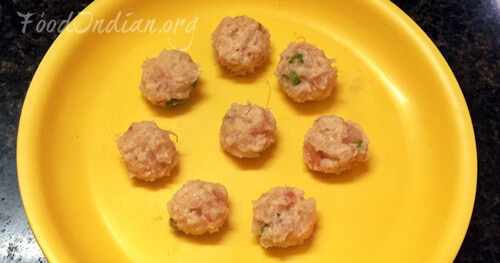 Put into pan one by one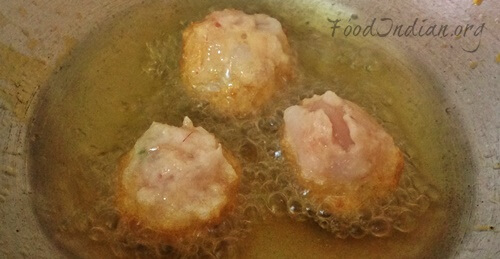 Turns to golden brown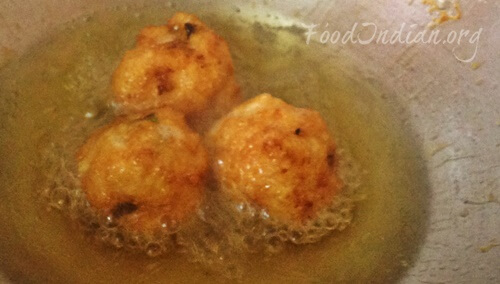 And your dish is ready to serve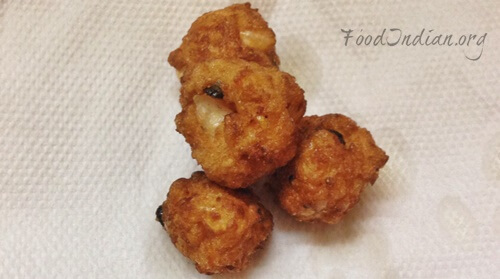 Tips :
Serve your prawn balls with green or red chutney.