This recipe is a very simple and easy way of making One Pot Rajma Masala. Rajma or Kidney Beans Curry is a famous North Indian dish that is made very often in Punjabi households. This is the must have dish in every Punjabi family. The only time-consuming part of this recipe is to soak the rajma or kidney beans. You just have to put all the ingredients in a pressure cooker, and your rajma masala will be ready within just 40 minutes. You can also search for more Punjabi or Vegetarian Recipes like Punjabi Rajma Masala, Malai Kofta, Chana Masala, Lauki Kofta Curry, Hariyali Paneer and many more.
Image : Rajma Recipe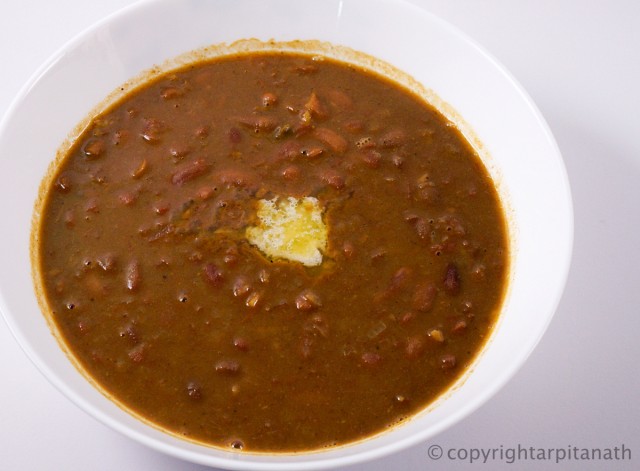 Important :
Preparation Time : 20 minutes
Cooking Time 40 minutes
Total Time : 1 hr
Serve For : 2-3
Ingredients :
Rajma or Kidney Beans (1 cup) /any variety
Tomato (2 big size) /finely chopped
Onion (1 big size) /finely chopped
Chopped Ginger (1/2 tsp)
Chopped Garlic (1/2 tsp)
Chopped Green Chilli (1/2 tsp)
Cumin Powder (1/2 tsp)
Coriander Powder (1/2 tsp)
Red Chilli Powder (1 tsp)
Turmeric Powder (1 tsp)
Cumin Seeds (1/4 tsp)
Butter (2 tbsp)
Salt (to taste)
Rajma Masala (1 heaped tsp)
Garam Masala Powder (1/2 tsp)
Sugar (1/2 tsp)
Water (2.5 cups)
Images :
Soak rajma for 9-10 hours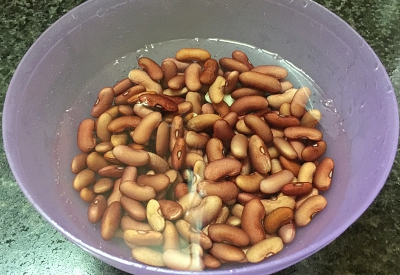 After soaking drain water and put it into a pressure cooker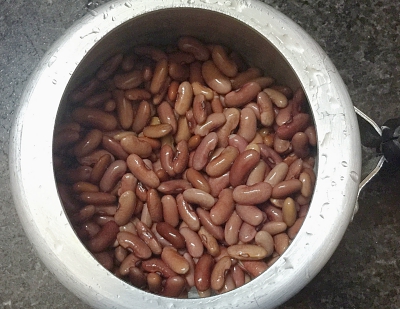 Add chopped onion, tomato, green chilli, ginger, garlic, butter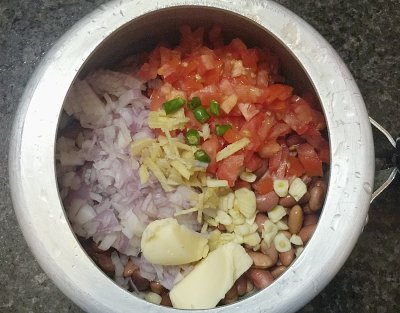 Add turmeric powder, red chilli powder, coriander powder, cumin powder cumin seeds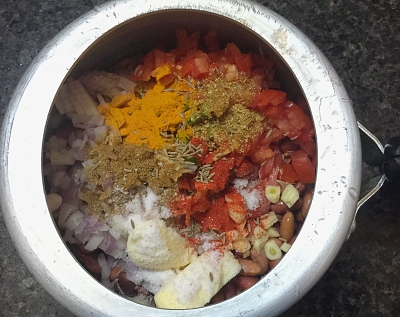 Add 2.5 cups of water and stir well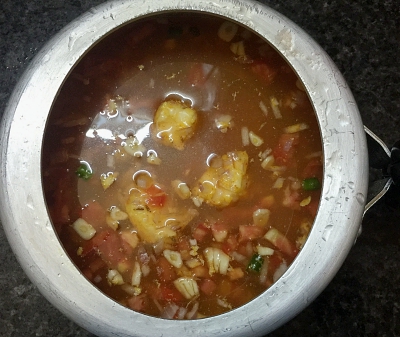 Pressure cook it for 20-22 whistle
Rajma should be cooked and boiled well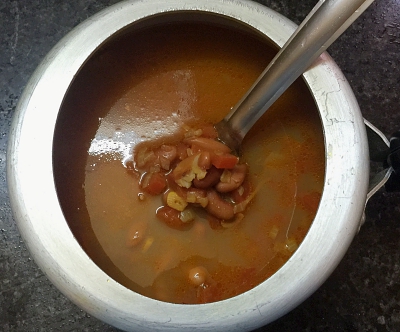 Put the cooker again on heat, add rajma masala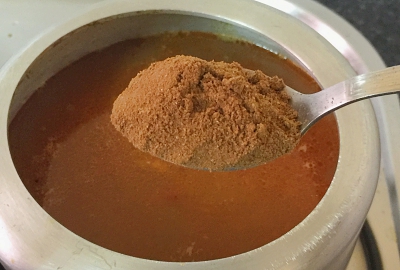 ad garam masala powder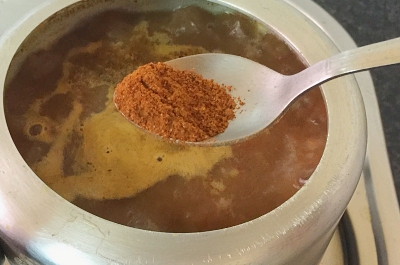 add sugar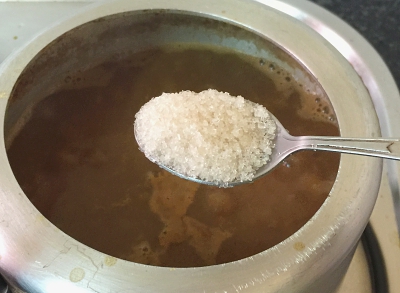 let it simmer on medium heat until the gravy thickens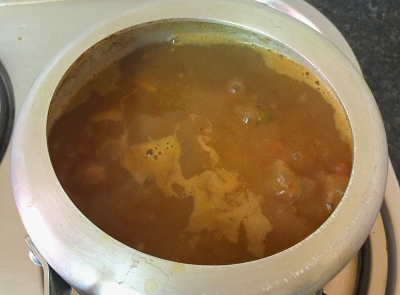 Mash few beans to thicken the gravy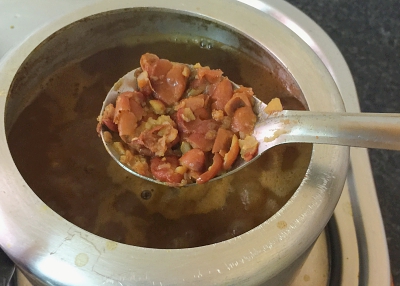 Now the gravy is thick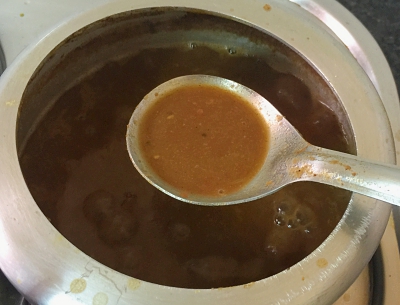 Switch off the flame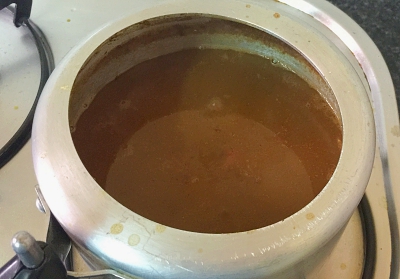 Tips :
If you do not have a pressure cooker, use big pot to cook the rajma, but it would take a lot of time to cook the rajma in a pot.
Make sure that the rajma is soaked well or else it will take a lot of time to cook.
The consistency of the gravy should be thick and smooth, not watery or broth like.
Serve Rajma Masala with roti or rice.
To get more recipes via Email , Subscribe to our Newsletter . Also follow us on Facebook .