Lauki Kofta is a very popular Indian curry made with Lauki or Ghiya (in Hindi), Bottle Gourd (in English), Lau (in Bengali), Dudhi (in Gujrati). In this recipe fried bottle gourd balls are cooked in rich tomato and cashew based gravy. Lauki is a very healthy vegetable, so this recipe is a very good option to convince your children to have them with the kofta tricks.
Image : Lauki Kofta Curry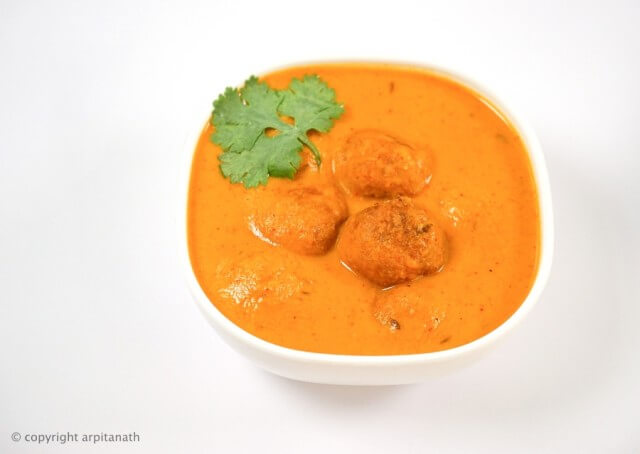 Important : 
Preparation Time : 25 minutes
Cooking Time : 45 minutes
Total Time : 1 hr 10 minutes
Serve For : 2
Ingredients : 
To make the Kofta –
Lauki or Ghiya or Bottle Gourd (2 cups) /grated
Besan or Gram Flour (3-4 tbsp)
Red Chilli Powder (1/2 tsp)
Green Chilli (1) /chopped
Salt (few pinch)
Vegetable Oil (3-4 tbsp for frying)
To make the Gravy –
Tomato (1 large)
Onion (2 medium size)
Cashew Nuts (2 tbsp)
Green Chilli (1)
Ginger (2 inch piece)
Garlic (5-6 cloves)
Cumin (1/4 tsp)
Oil (2 tbsp)
Red Chilli Powder (1/2 tsp)
Turmeric Powder (1/2 tsp)
Salt (to taste)
Garam Masala Powder (1/2 tsp)
Sugar (1/2 tsp)
Images :
Grate lauki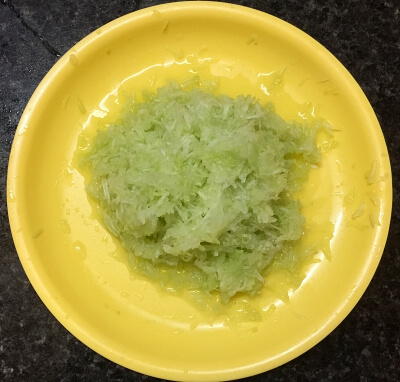 Squeeze out all the juices and keep the juice aside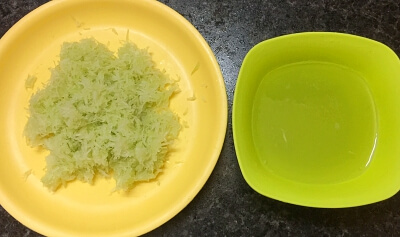 Add gram flour, red chilli powder, green chilli and salt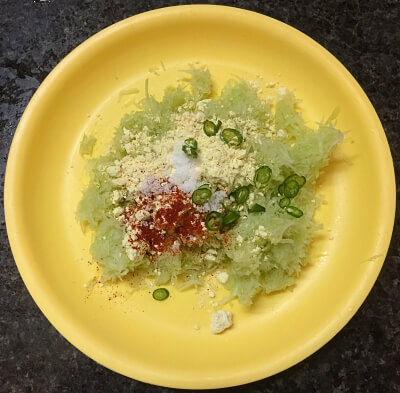 Make small kofta balls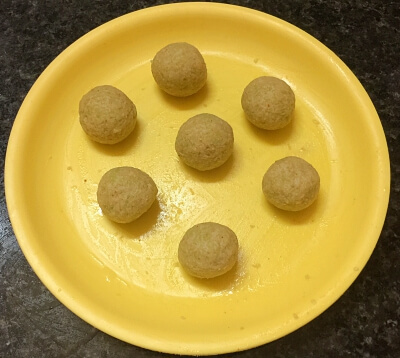 Fry them until become golden brown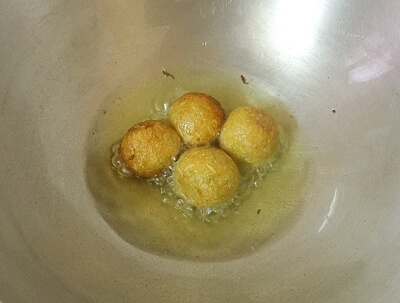 Place them on absorbent paper and keep aside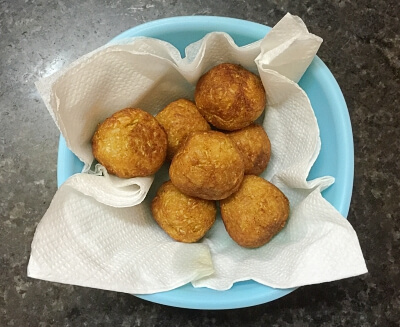 Add tomato, onion, cashew, garlic, ginger and green chilli into a blender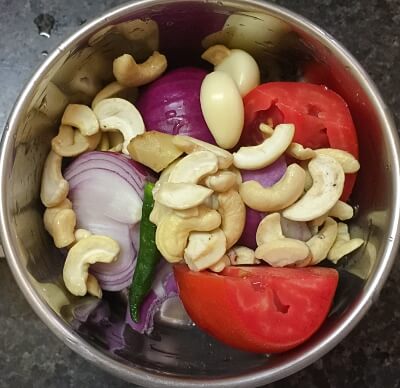 Make a smooth puree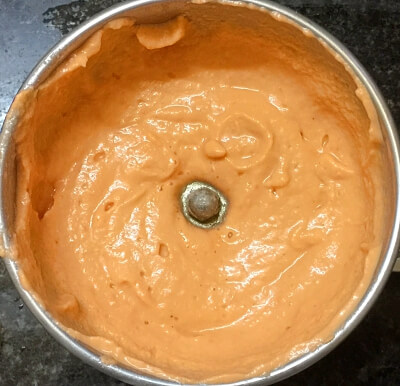 Add cumin seeds into oil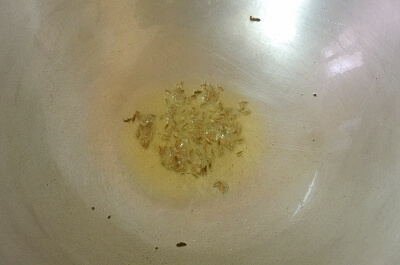 Add the ground puree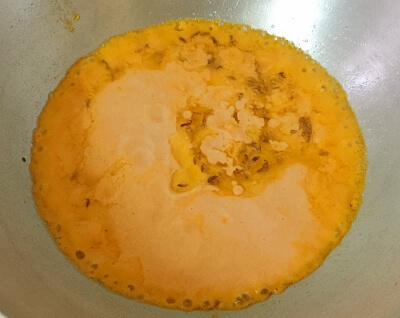 Cook for 10 minutes on medium flame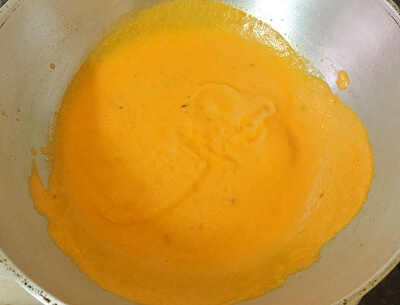 Add red chilli powder, salt, turmeric powder and garam masala powder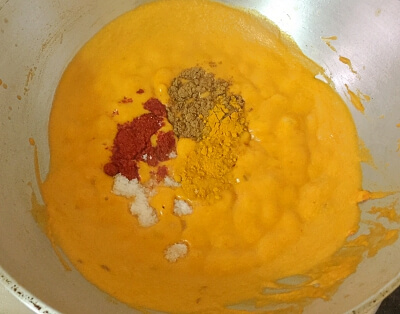 Cook until the oil starts leaving from sides, add sugar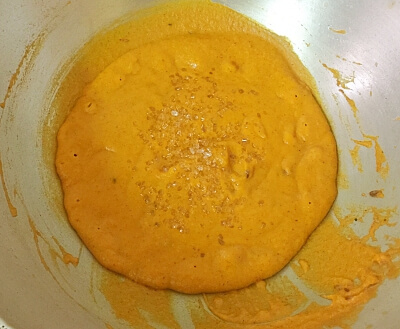 Add lauki juice and cook for another 10 minutes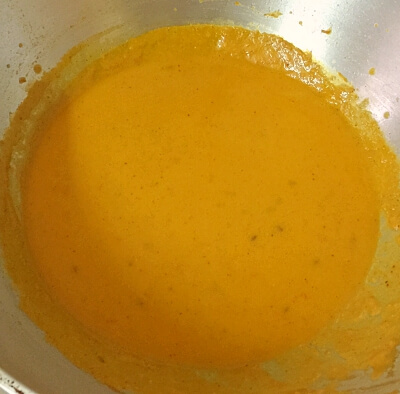 Add fried lauki koftas into the gravy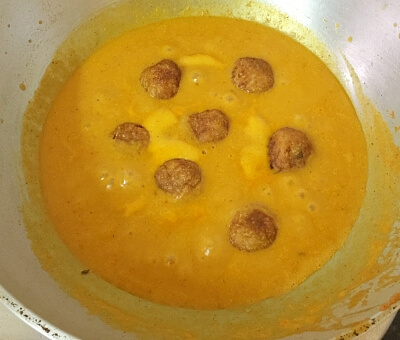 Mix well and switch off the flame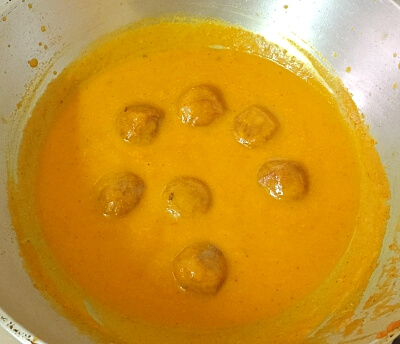 Tips :
Dont worry about the koftas while adding into the gravy, they will not break or become mushy. You do not have to add them while serving.
Serve with steamed rice.
To get more recipes via Email , Subscribe to our Newsletter . Also follow us on Facebook .