Matar Ka Paratha is a shallow fried Indian flat bread. Its stuffed with soft and healthy boiled green peas and some Indian spices mixture. I have cook them with vegetable oil instead of butter or ghee, so that these parathas are much more healthier and tastier than other regular parathas. It has a unique taste of sweet green pea stuffing which you will definitely like. You can have them anytime as your breakfast, bunch or dinner .
Image : Matar ka Paratha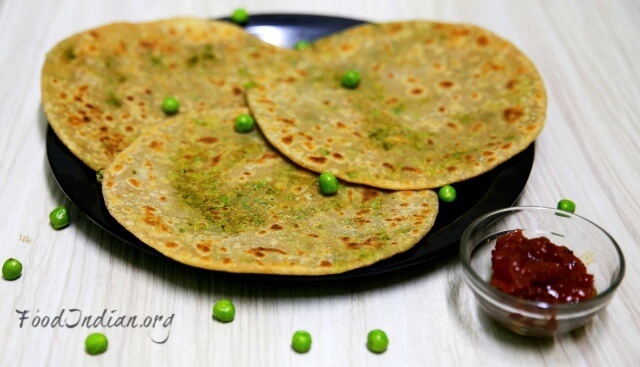 Important :
Preparation Time : 20 minute
Cooking Time : 10 minutes
Total Time : 30 minutes
Makes : 3-4 parathas
Ingredients :
To prepare the dough –
Wheat Flour (2 cups)
Vegetable Oil (1 tbsp)
Water (1/4 cup)
Salt (1/2 tsp)
To prepare the stuffing –
Green Peas or Matar (1 cup) /boiled
Salt (1 pinch)
Red Chilli Powder (1/4 tsp)
Cumin Powder (1/4 tsp)
Ginger (1 inch piece)
To fry the parathas – 
Images :
Put boiled green peas, salt, ginger, cumin powder and red chilli powder into a grinder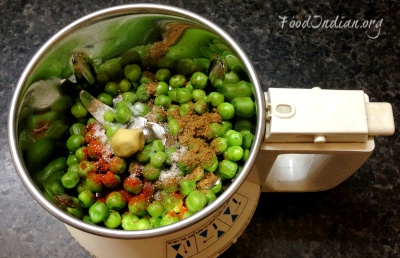 Grind and make a coarse paste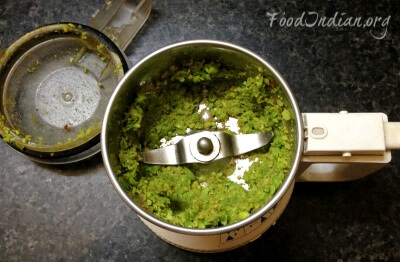 Take a portion from the dough and put some stuffings into the middle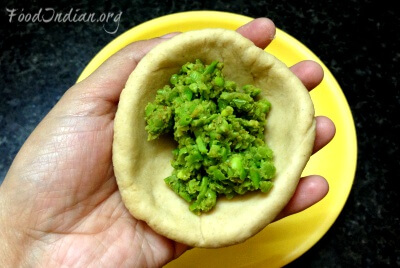 Wrap with all the sides and give a shape like ball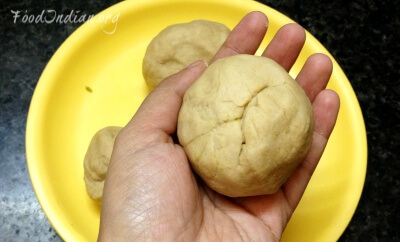 Likewise, prepare other balls and flatten them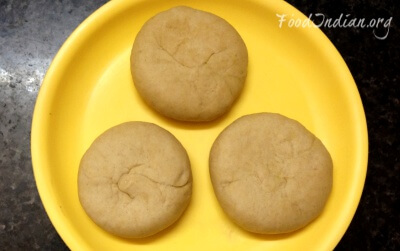 Roll it out into a circle and give it a round shape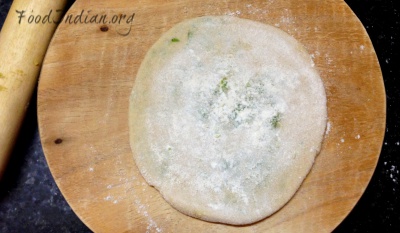 Roll all the parathas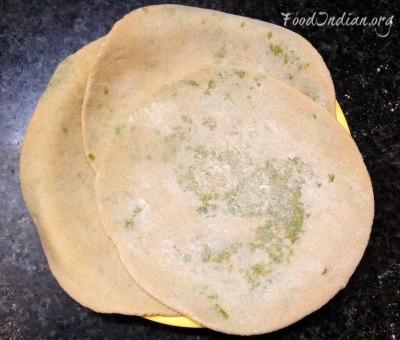 Put 1 tsp of oil over tawa and fry the paratha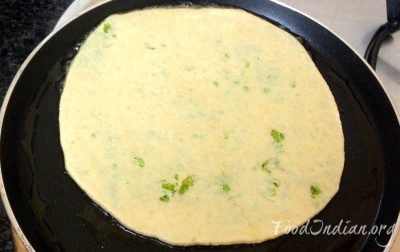 After one side is done, flip and cook the other side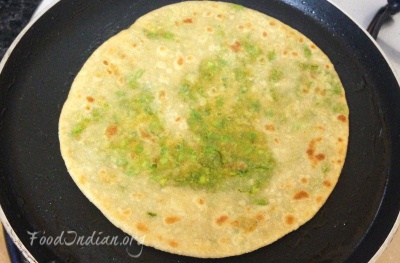 When done, transfer on absorbent paper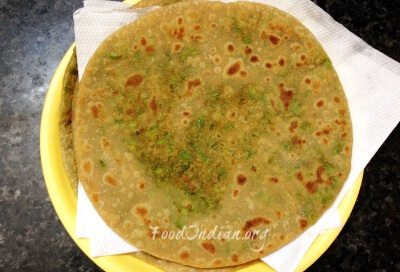 Tips :
If you want , you can use ghee or butter for frying instead of oil.
Serve hot with tomato ketchup, pickle, curd or dry curry .
To get more recipes via Email , Subscribe to our Newsletter . Also follow us on Facebook .