This Macaroni and Cheese or the famous Mac 'n' Cheese recipe is traditionally an Italian dish. Personally I love the flavour and taste of this dish, and tried to make this super yummy recipe with a comparatively simple way. It may not be the traditional manner, but the taste is exactly the same. If you can add some black olives and chicken chunks to this recipe, it tastes exactly like Dominos Pasta Italiano. So try this super yummy and popular dish at your home by following few easy steps.
Image : Macaroni and Cheese with White Sauce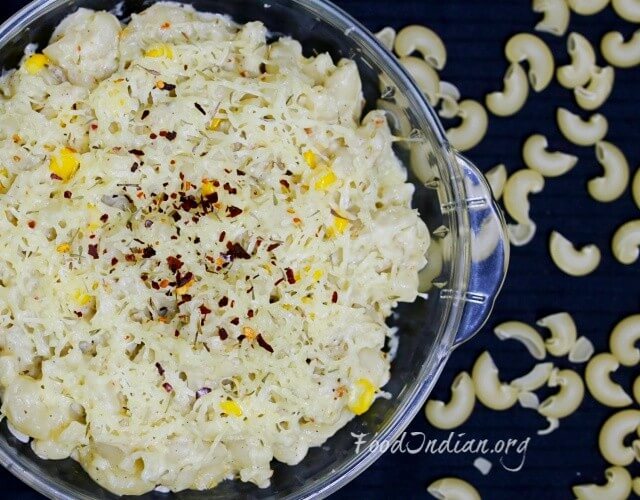 Important :
Preparation Time : 10 minutes
Cooking Time : 20 minutes
Total Time : 30 minutes
Serve For : 2
Ingredients : 
Macaroni (1 cup) /boiled
Grated Cheese (3-4 tbsp) /preferred Parmesan Cheese
To make the White Sauce – 
Butter (2 tbsp)
Plain Flour or Maida (2 tbsp)
Milk (1  1/2 cup)
Sweet Corn (2 tbsp)
Salt (to taste)
Black Pepper (few pinch)
Dried Oregano (1/4 tsp)
Dried Parsley (1/4 tsp)
Dried Basil (1/4 tsp)
Chilli Flakes (1/4 tsp)
Images :
Add butter into a pan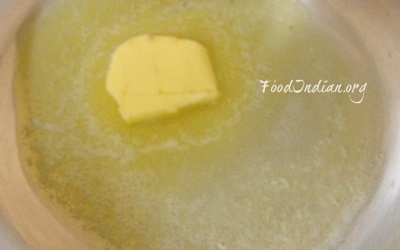 When the butter is melted, add plain flour or maida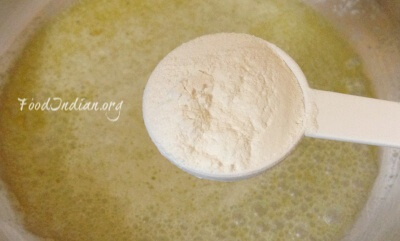 Stir until the butter and flour are well combined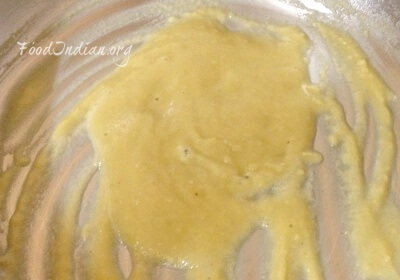 Add milk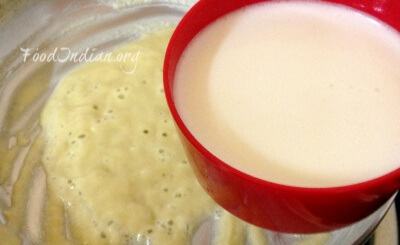 Add corns and mix well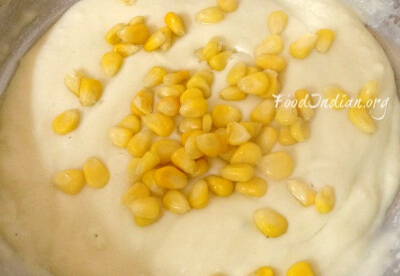 Add salt, pepper powder, chilli flakes, oregano, parsley and basil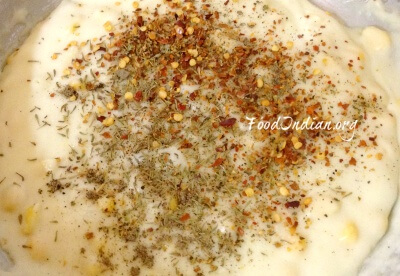 Mix them evenly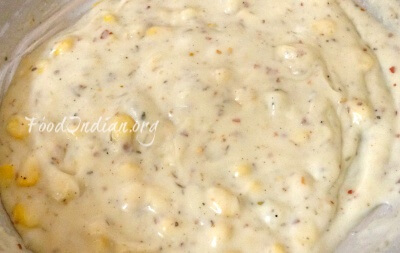 Add boiled pasta
Coat them well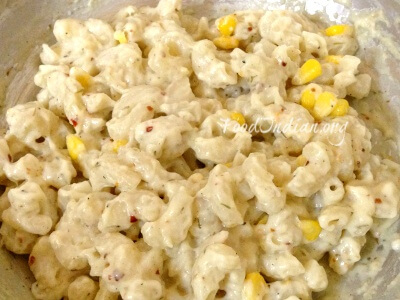 Place them into a microwave proof bowl
Cover with a layer of grated cheese
Bake for 2 minutes on high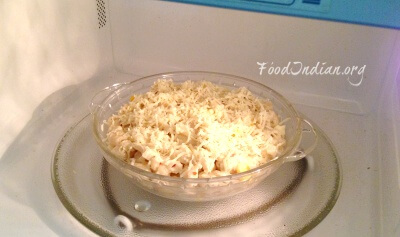 Serve hot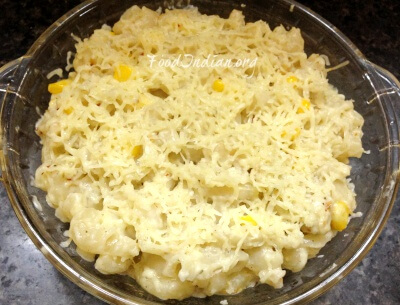 Tips : 
Here I am using frozen corns, if you are using fresh sweet corns, then boil them for a while before adding into the sauce.
You can also add black olives or chicken chunks as topping.
Serve hot.
To get more recipes via Email , Subscribe to our Newsletter . Also follow us on Facebook .