This Christmas surprise your kids with this instant Strawberry Jelly cups. Christmas is incomplete without lots of jelly and candy, and now you can make them at home within a few minutes. Also involve your kids while making this delicious jelly , they will enjoy it a lot. To make this, we only need two simple ingredients and only 20 minutes .
Image : Instant Strawberry Jelly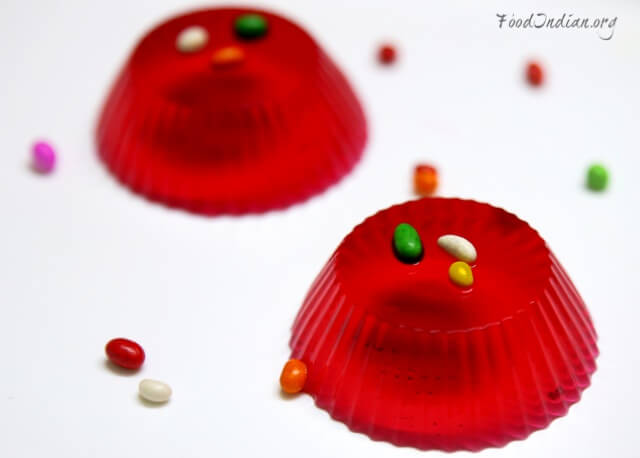 Important :
Preparation Time : 0 minutes
Cooking Time : 20 minutes
Total Time : 20 minutes
Serve For : 2-4
Ingredients :
Instant Strawberry Jelly Mix or Gelatine Mix  (4 tbsp)
Water (200 ml)
Images :
Boil water in a saucepan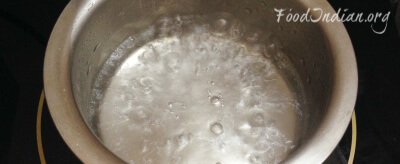 Add instant strawberry jelly mix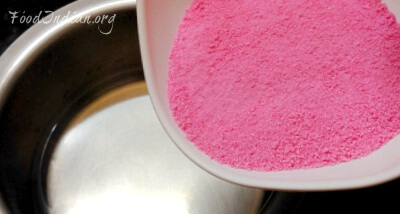 Stir until the mixture fully dissolve into water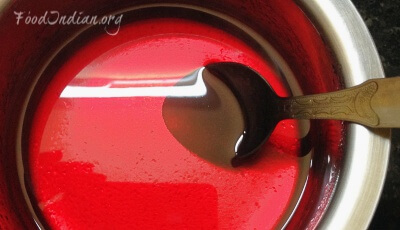 Put the mixture into moist moulds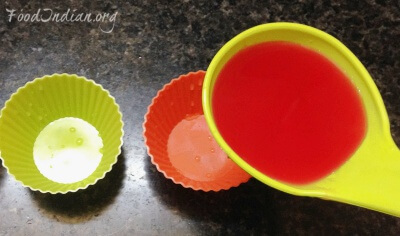 Set them for 10 minutes at room temperature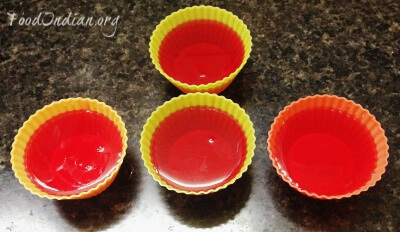 Now refrigerate for 10-15 minutes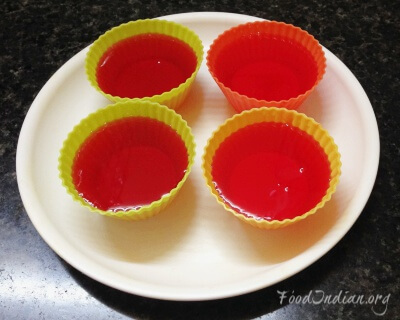 Take them out from refrigerator and separate from the moulds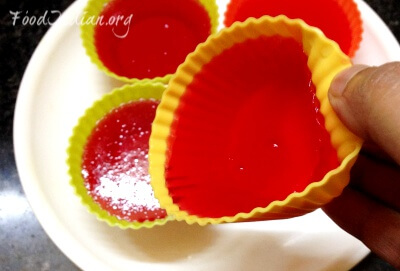 Tips :
Do not shake while the jelly is setting down.
You can also make sugar jelly candy with this jelly by cutting the jelly into small pieces and roll up into sugar.
To get more recipes via Email , Subscribe to our Newsletter . Also follow us on Facebook .