Chicken Curry with Potato is an authentic Bengali recipe. It has a delicious flavour and mouth-watering taste and also very easy to make recipe.
Image : Potato Chicken Curry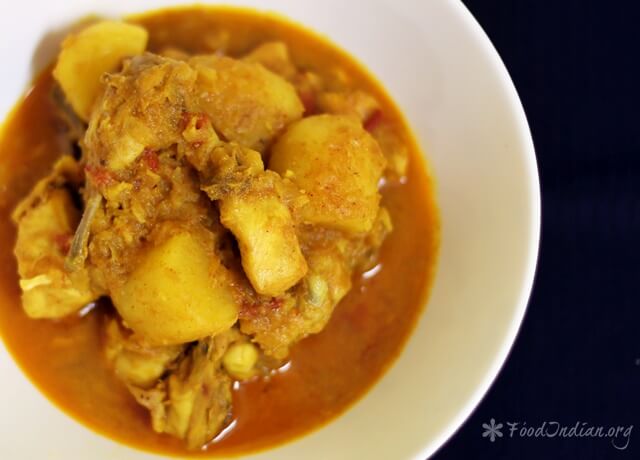 Important :
Preparation Time – 15 minutes
Cooking Time – 35 minutes
Total Time – 50 minutes
Serve For – 2
Ingredients :
Chicken (400 gms) /with bone
Potato (2 medium size) /cut into cubes
Curd (2 tbsp)
Salt
Turmeric Powder
Mustard Oil (5 tbsp)
Onion (2 medium size) /sliced
Tomato (1 medium size) /chopped
Ginger (1 tsp) /finely grated
Garlic (5-6 cloves) /finely grated
Cumin Powder (1 tsp)
Red Chilli Powder (1 tsp)
Whole Green chilli (2)
Whole Garam masala [Cardamom, Cinnamon, Cloves] (1 tsp) /for tempering
Sugar (1/2 tsp)
---
Direction:
 To start the process first clean the chicken pieces and marinate them with Curd, 1/2 tbsp of salt, turmeric and 1 tsp of Mustard oil for 30 minutes.
Now heat the pan and put 4 tbsp of oil .
When the oil is heated put the potato cubes and fry them until they become golden brown . Then take them out from the pan and put them aside.
Put whole garam masala and wait until they splutter and release aroma. When its releasing aroma take them out from the pan.
Now its time to add onion in the oil and fry them until they caramelized .
Add salt and turmeric powder and  stir them for a while.
Now add ginger and garlic paste , cumin powder, red chilli powder and whole green chilli and fry them very well for 5 minutes until the raw smell of garlic has gone.
Meanwhile put the fried potatoes and mix them well with the masala mixture.
When all the masala and potatoes are done add the marinated chicken mixture and mix them with the gravy well. Now cover the pan with a lead and cook them for another 10 minutes.
Its time to add 2 cups water and mix them.
Add tomato pieces and 1/2 tsp of sugar . Cook them for 5 to 10 minutes.
Your dish is ready to serve.
---
Images :
Add potatoes into the oil and fry.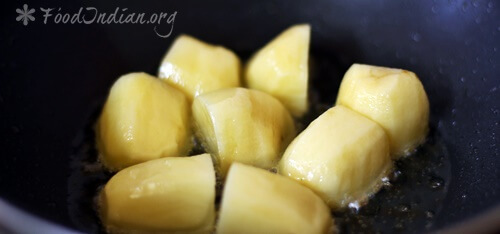 When its done put them aside.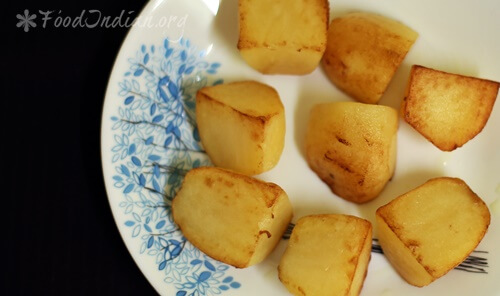 Add in Whole Garam Masala.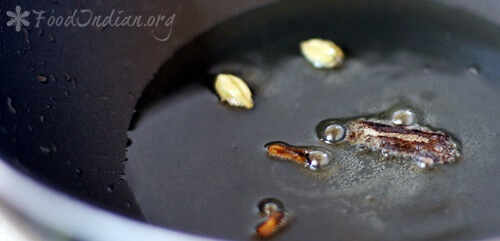 Add in salt and turmeric powder.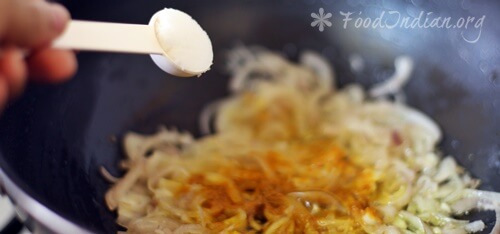 Add in Ginger and Garlic.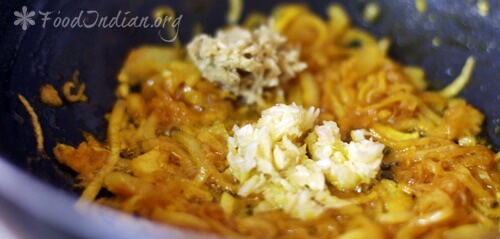 Add in cumin powder, red chilli powder and whole green chilli.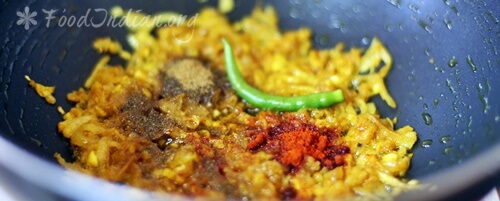 Add potato in the gravy and mix.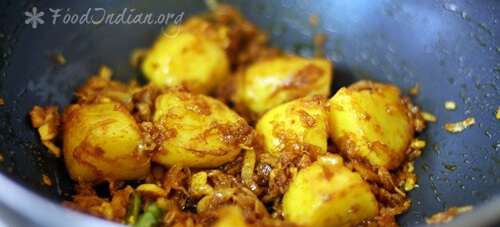 Add the marinated Chicken.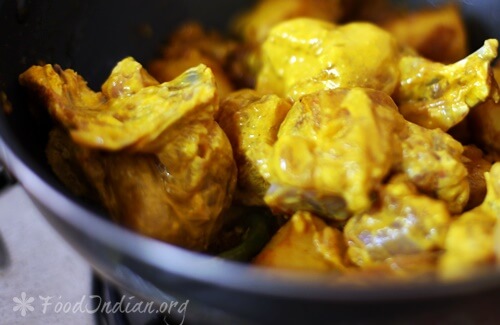 Cover them with a lead.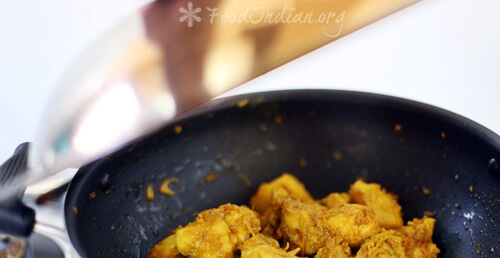 Add water.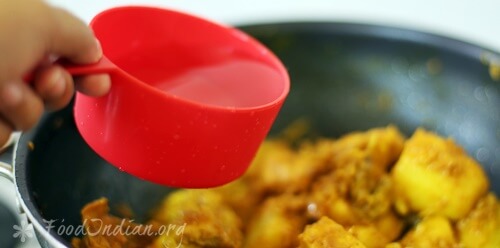 Add tomatoes.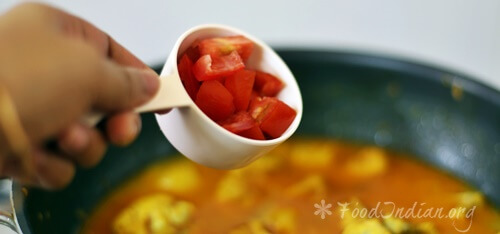 Add sugar.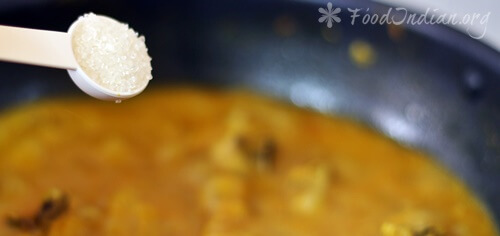 Tips:
Serve your dish with hot steamed rice.