Dahi Puri or Dahi Phuchka is a very popular and tasty Indian chat made of yogurt and crispy puris. There are many variations of this extremely spicy yet sweet mouth-watering snack all around the country. You'll have to work quickly with this dish since the yogurt and other chutneys we use can make it turn soggy very quickly.
Image : Dahi Phuchka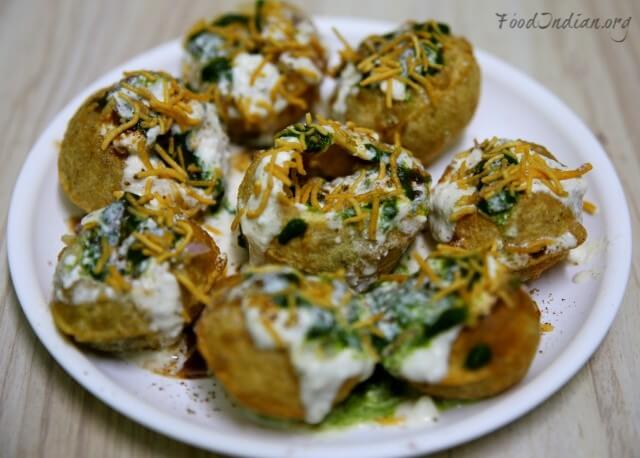 Important :
Preparation Time : 15 minutes
Making Time : 10 minutes
Total Time : 25 minutes
Serve : 2 plates / 15 puris
Ingredients :
Puri or Golgappa (15) /homemade or you can also buy from store
Yogurt or Dahi (1/4 cup) /thick
Sugar (1 tbsp)
Cumin Powder (1/4 tsp)
Salt (to taste)
Potato (2 medium size) /boiled and mashed
Onion (1 medium size) /chopped
Green Chilli (2) /chopped
Fresh Coriander Leaves (2 tbsp) /chopped
Dried Mango Powder or Amchur Powder (1/4 tsp)
Red Chilli Powder (1/4 tsp)
Green Chutney (4 tbsp)
Tamarind Pulp or Imli ka Pani (4 tbsp)
Chat Masala (1/4 tsp)
Black Salt or Kala Namak (to taste)
Sev or Fried Chickpea Noodles or Bhujia (4 tbsp)
Images :
Add cumin powder, sugar and salt into yogurt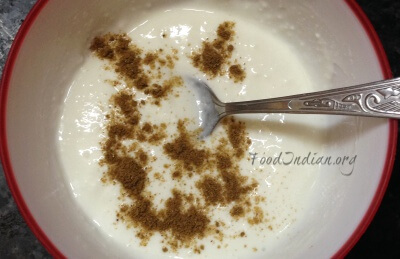 Mix well to form smooth mixture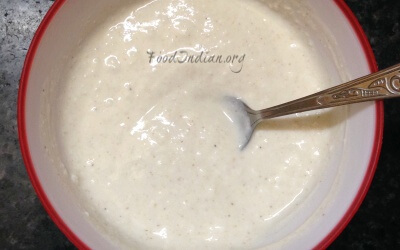 Mash boiled potatoes
Add chopped onion, coriander and green chilli into mashed potatoes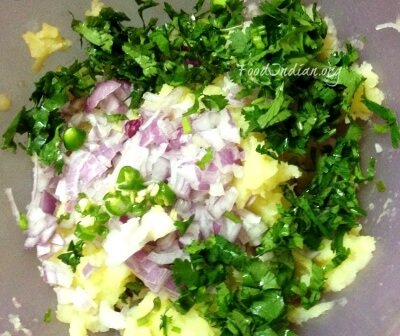 Add salt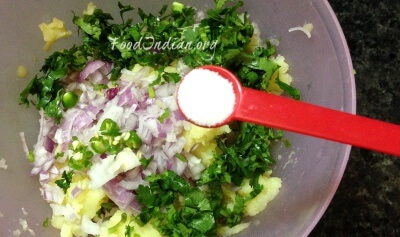 Add amchur powder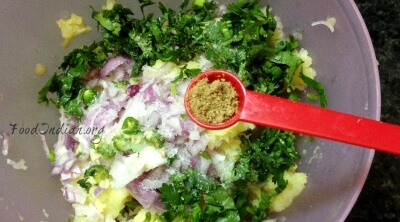 Add red chilli powder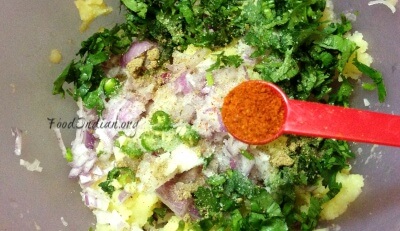 Mix everything very well to make the filling of the puris
Make small holes in the middle of the Puris using your finger and place them on a plate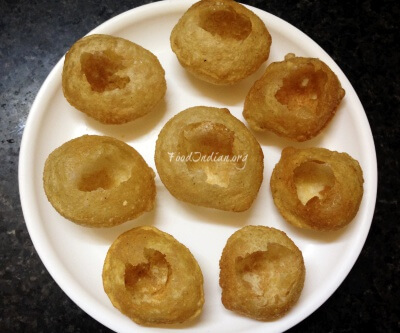 Fill with potato filling and yogurt one by one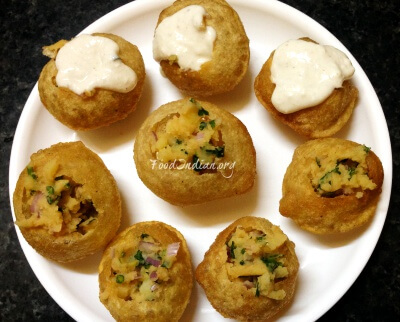 Spread green chutney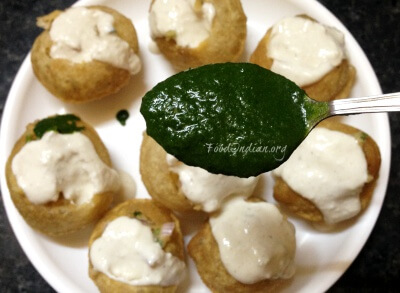 Spread tamarind pulp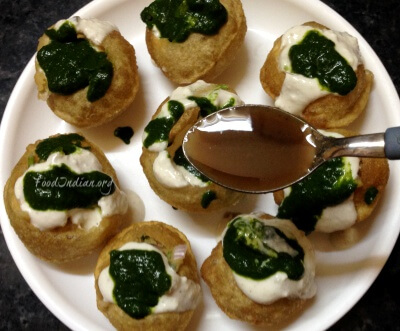 Sprinkle chat masala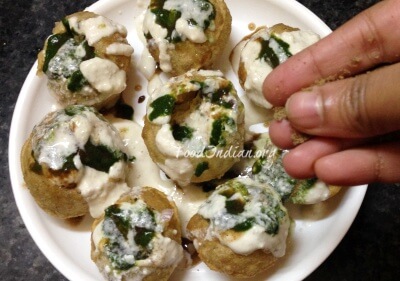 Spread sev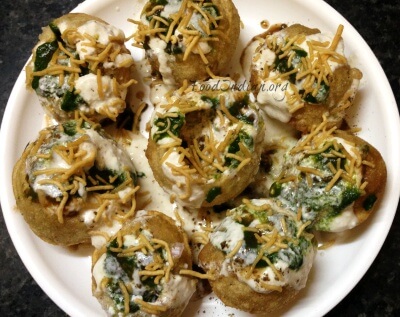 Sprinkle black salt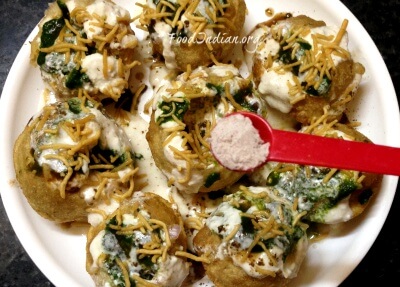 Tips :
Be gentle while making hole in the puris, or they will break easily.
To get more recipes via Email , Subscribe to our Newsletter . Also follow us on Facebook .