Thandai is a very famous cool drink of North India. This drink is also very popular for our Indian Holi festival. There are a lot of variations of Thandai, and the main ingredients of this Badam Thandai recipe is milk, almond and kesar. You can have this anytime to beat the heat of summer.
Image : Badam Thandai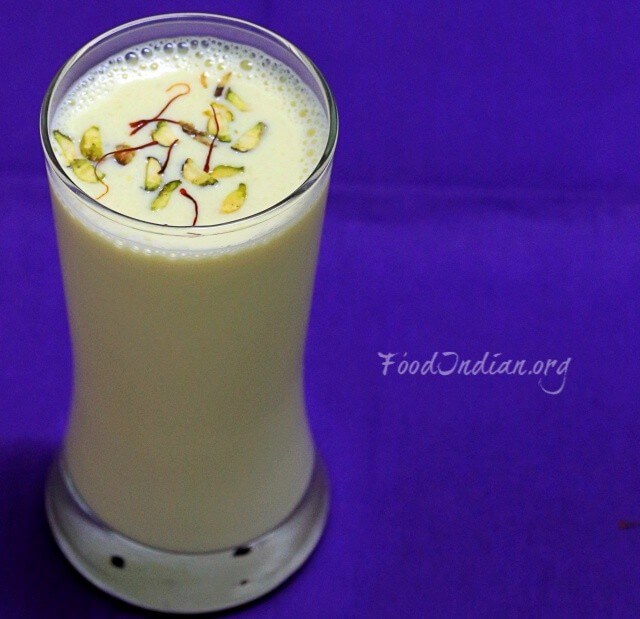 Important :
Preparation Time : 15 minutes
Cooking Time : 15 minutes
Total Time : 30 minutes
Serve : 1 glass
Ingredients :
Milk (2 cups)
Almond Paste (2 tbsp)
Sugar (2 tbsp)
Saffron Strands or Kesar (few pinch) /soaked in milk
Cardamom Powder (1/8 tsp)
Pistachios (for garnishing)
---
Direction : 
Blanch 20 almonds for 2 minutes and remove the skin. Make a smooth paste in blender.
Soak few strands of saffron in 2 tbsp of milk. Keep aside.
Boil 2 cups of milk in a pan. Wait for a boil.
Now add sugar and boil the milk until the sugar dissolves completely into the milk.
Then add almond paste and mix with the milk very well. You have to stir the milk constantly this time.
When the almond paste mixed with the milk evenly, add the saffron soaked milk into the pan. Stir well.
After that, add cardamom powder and boil the milk for another 3-4 minutes on low flame.
When done, switch off the flame and strain the milk through a sieve.
You can have the almond milk hot, or allow it to cool down for 30 minutes in room temperature, and then refrigerate it for 1-2 hours.
Garnish with chopped pistachios and saffron strands.
---
Images :
Peal the skin of almond and soak saffron strands in milk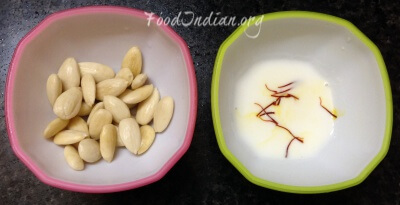 Boil Milk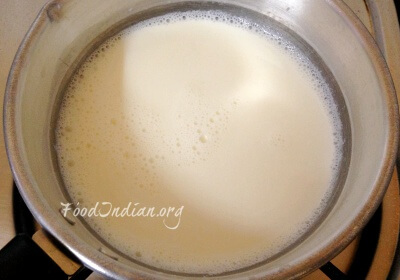 Add sugar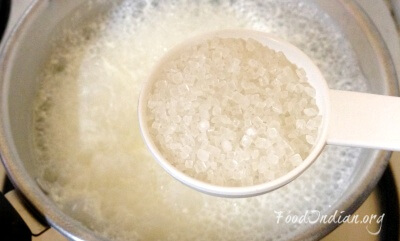 Add almond paste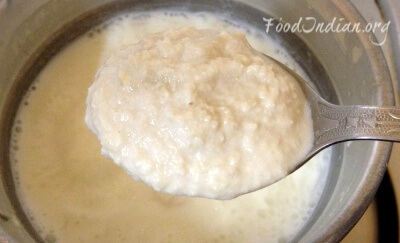 Add saffron soaked milk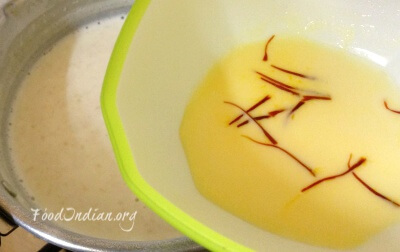 Add cardamom powder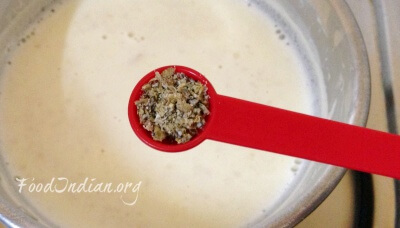 When done, switch off the flame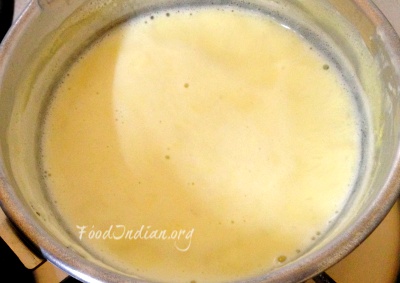 Strain through a sieve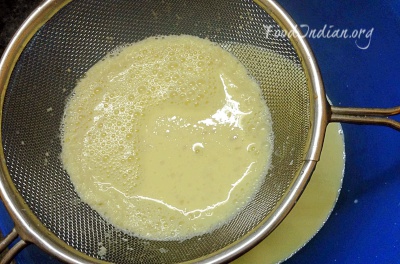 Let it cool down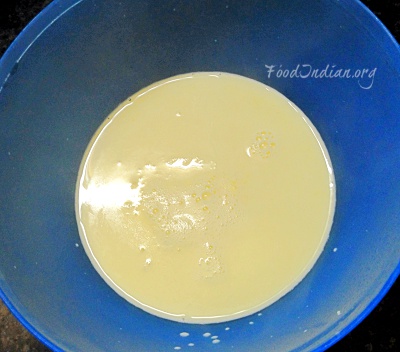 Tips : 
While serving you can also add crushed ice.
Taste best, when chilled.
To get more recipes via Email , Subscribe to our Newsletter . Also follow us on Youtube .