Vinegar Onion or Sirkewale Pyaaz is the must have with any type of North Indian dishes. Almost every Indian restaurant in the northern parts of India will have this little bowl of vinegar dipped small red onions on their table. They will serve you this little shallots complimentary like pickle with your meal. This red juicy onions are a classic condiment that will never get old.You need only few ingredients and only few minutes to prepare this pickled onion.
Image : Vinegar Onion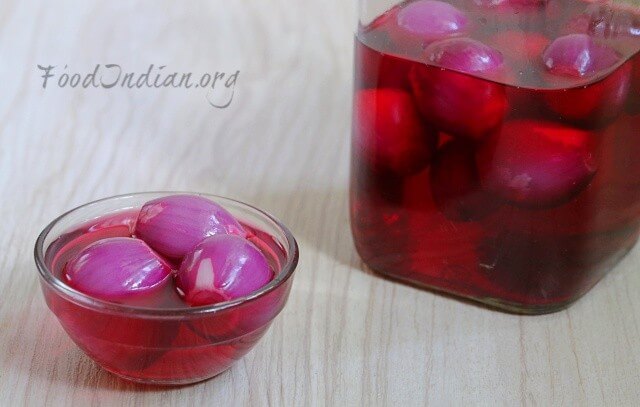 Important : 
Preparation Time : 10 minutes
Making Time : 5 minutes
Inactive : 15 minutes
Total Time : 30 minutes
Ingredients : 
Small Red Onions or Shallots (12-15)
White Vinegar (1 cup)
Water (1/2 cup)
Sugar (4 tbsp)
Salt (2 tsp)
Black Pepper Corn (5-6)
Beetroot (1) /sliced
Images : 
Peel, wash and wipe the onions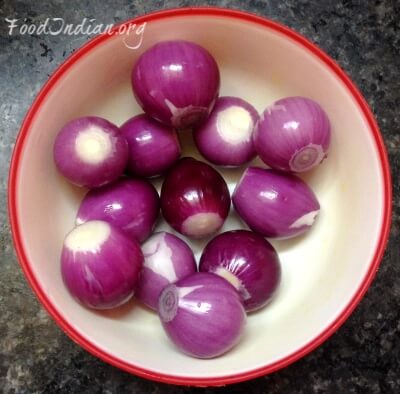 Add 1 cup vinegar into a saucepan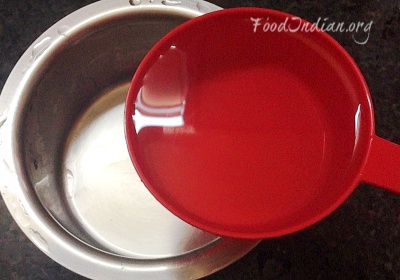 Add 1.2 cup water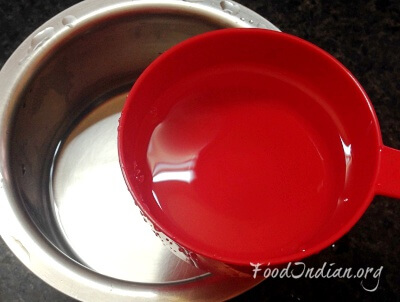 Add pepper corn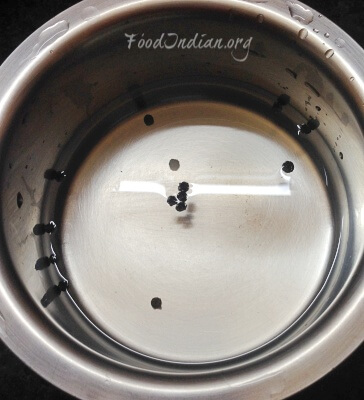 Add sugar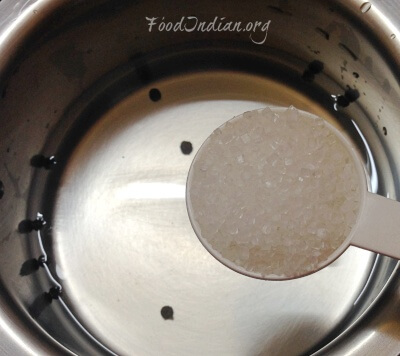 Add salt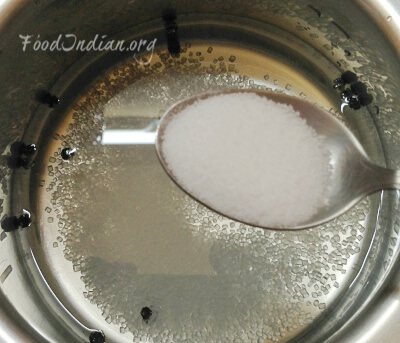 Boil until sugar and salt dissolve completely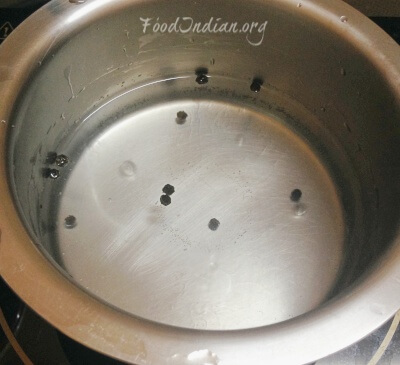 Add beetroot slices and boil for 1 minute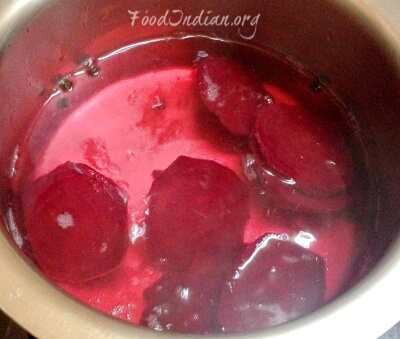 Let the mixture cool down completely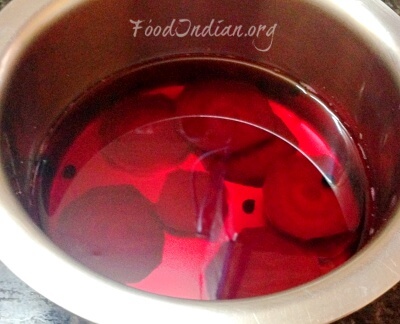 Strain through a sieve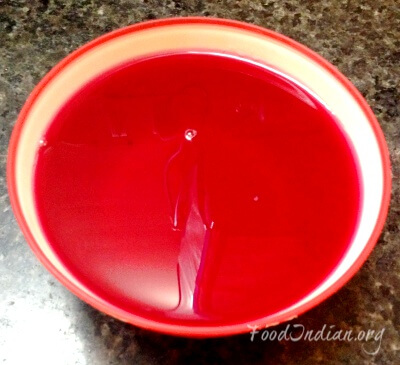 Add the onions into a clean jar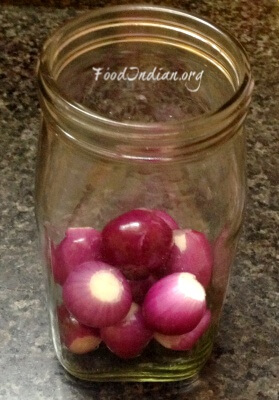 Put the mixture into the jar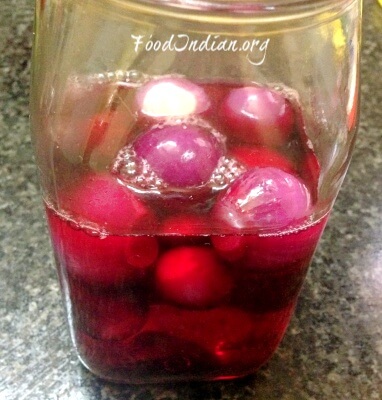 Add tow slices of beetroot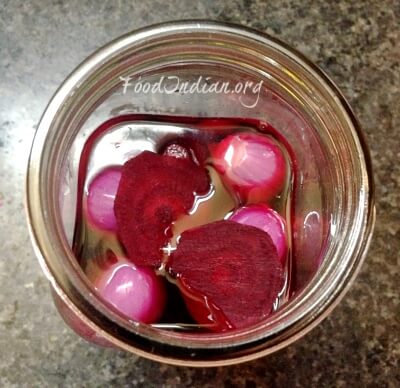 Close the jar tightly with a lead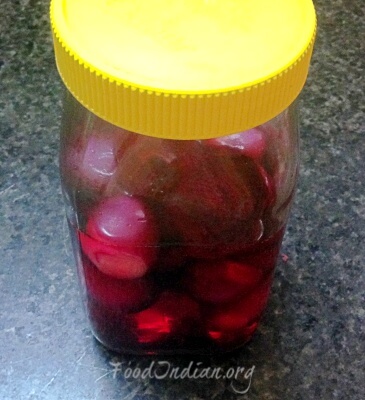 Tips : 
Shake the jar once in a day.
To get more recipes via Email , Subscribe to our Newsletter . Also follow us on Facebook .