Vegetable Yogurt Salad is another version of raita. I am personally a huge fan of raita, but I always put more and more veggies in it, and once developed this recipe, this also become very popular in my family as salad. So I thought of sharing my yummy recipe with you which may be takes a while to prepare but tastes very delicious. And for the curd and lots of veggies I have used in this salad, it becomes very healthy also. See more salad recipes here.
Image : Vegetable Yogurt Salad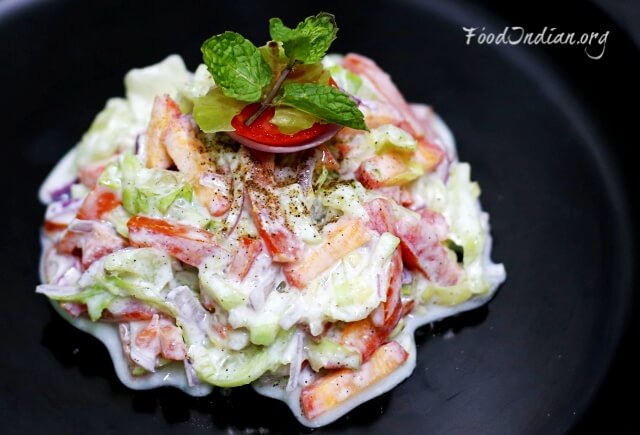 Important :
Preparation Time : 10 minutes
Making Time : 2-3 minutes
Total Time : 12 minutes
Serve For : 2-3
Ingredients :
Yogurt (1/4 cup)
Onion (2 tbsp) /sliced
Tomato (2 tbsp) /sliced
Cabbage (2 tbsp) /sliced
Carrot (2 tbsp) /sliced
Cucumber (2 tbsp) /sliced
Black Pepper Powder (1/4th tsp)
Powdered Sugar (1 tsp)
Salt (to taste)
---
Direction : 
In a bowl, add yogurt and beat for a while.
Now in the yogurt, mix pepper powder, salt, sugar powder and stir everything with a spoon.
When the yogurt dressing is done, add sliced onion, carrot, cabbage, tomato and cucumber into the dressing and mix all the ingredients with a spoon very well.
After the mixture is done, you can keep it into refrigerator for 30 minutes and then use it, or if you don't have that much of time, use it immediately .
Before serving, sprinkle some black pepper powder over the salad.
---
Images :
Take yogurt into a bowl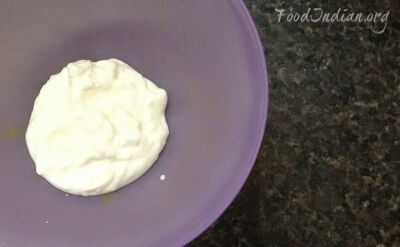 Add pepper powder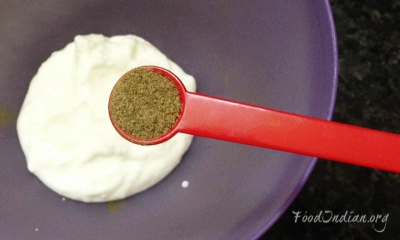 Add salt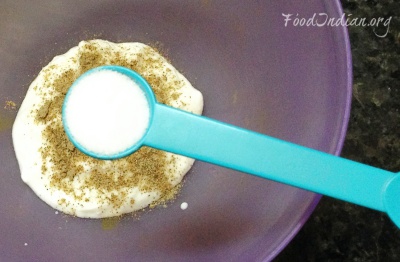 Add sugar powder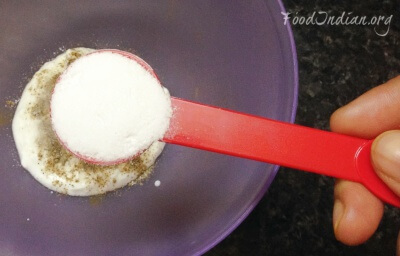 Add all the vegetables, sliced onion, carrot, cabbage, tomato and cucumber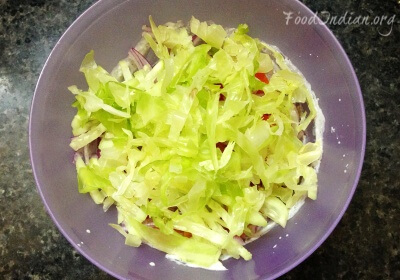 Mix everything with a spoon evenly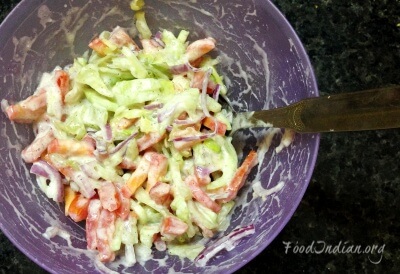 Tips :
Serve with pulao, biriyani or with your regular meal.
To get more recipes via Email , Subscribe to our Newsletter . Also follow us on Youtube .