Vegetable Yogurt Salad is another version of raita. I am personally a huge fan of raita, but I always put more and more veggies in it, and once developed this recipe, this also become very popular in my family as salad. So I thought of sharing my yummy recipe with you which may be takes a while to prepare but tastes very delicious. And for the curd and lots of veggies I have used in this salad, it becomes very healthy also. See more salad recipes here.
Image : Vegetable Yogurt Salad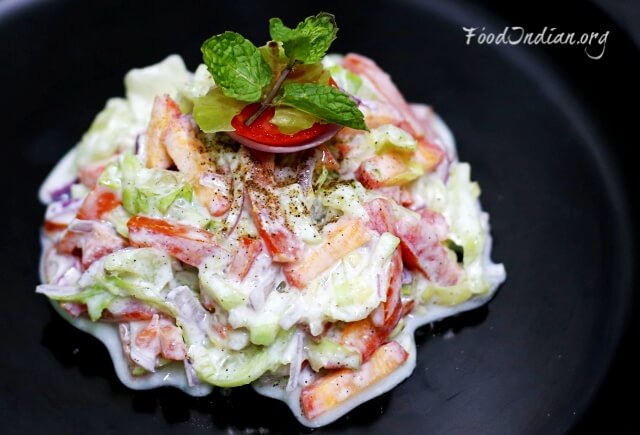 Important :
Preparation Time : 10 minutes
Making Time : 2-3 minutes
Total Time : 12 minutes
Serve For : 2-3
Ingredients :
Yogurt (1/4 cup)
Onion (2 tbsp) /sliced
Tomato (2 tbsp) /sliced
Cabbage (2 tbsp) /sliced
Carrot (2 tbsp) /sliced
Cucumber (2 tbsp) /sliced
Black Pepper Powder (1/4th tsp)
Powdered Sugar (1 tsp)
Salt (to taste)
Images :
Take yogurt into a bowl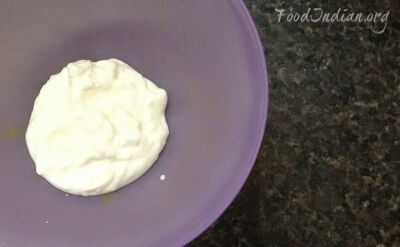 Add pepper powder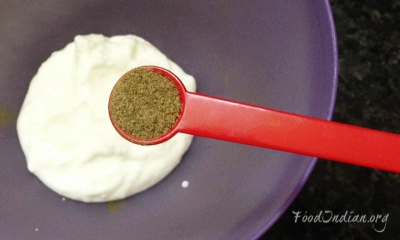 Add salt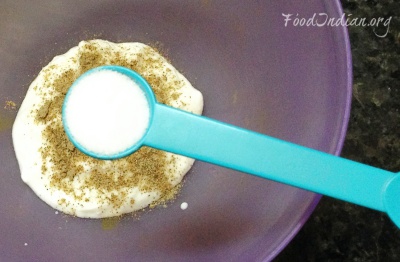 Add sugar powder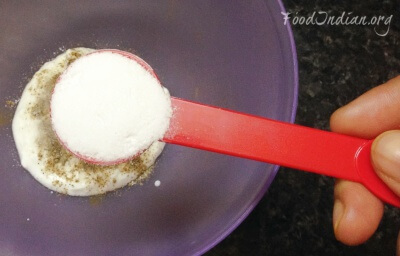 Add all the vegetables, sliced onion, carrot, cabbage, tomato and cucumber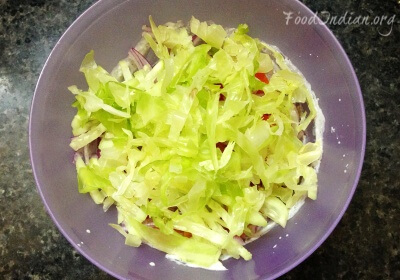 Mix everything with a spoon evenly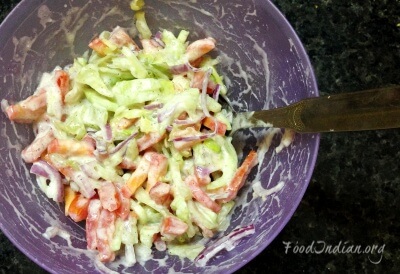 Tips :
Serve with pulao, biriyani or with your regular meal.
To get more recipes via Email , Subscribe to our Newsletter . Also follow us on Facebook .