Roasted Corn on the Cob is one of the most popular evening snack in my home. It's a very easy to make as well as very healthy snacks for your kids and beloved once. The most common methods for cooking corn on the cob are frying, boiling, roasting, and grilling. Corn on the cob can be grilled directly in its husk, or it can be husked first and then wrapped in aluminum foil. But I use the ordinary gas stove top to roast the corn and it's too simple, that you have to just show the corn on direct flame and roast until the corn gets charred. This will give a nice smoky flavor and it can be done in minutes. To make this we just need a very few ingredients and a couple of minutes.
Image : Smoked Corn on the Cob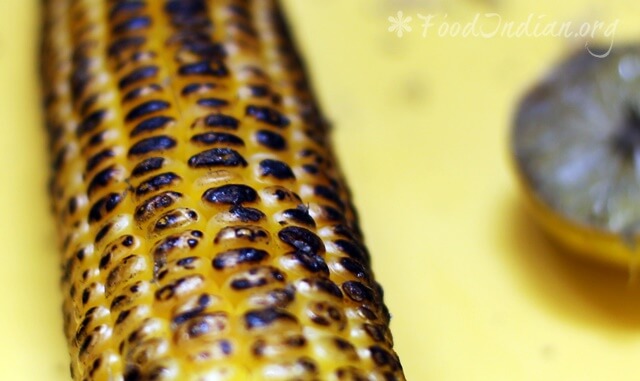 Important :
Preparation Time – 2 minutes
Cooking Time – 3 minutes
Total Time – 5 minutes
Serve for – 2
Ingredients:
Corn (2) /sweet corn
Lemon (1) /cut it into half from middle
Black Salt (few pinch)
Images:
Remove the husks.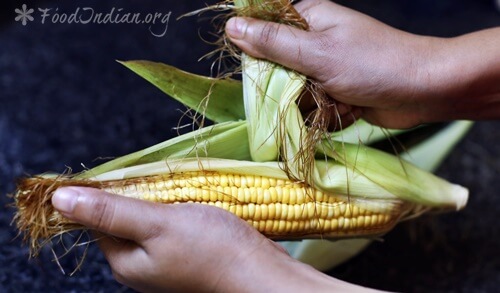 Remove the silks.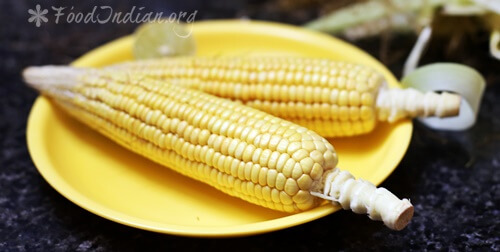 Turn on the gas stove and start roasting it.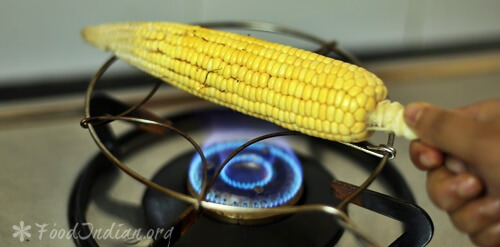 When it changes its color its done.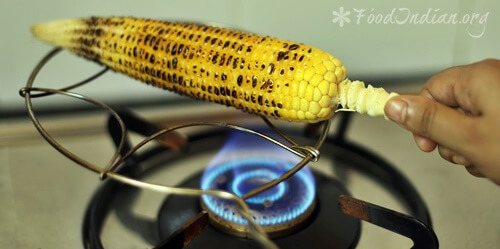 Dab the lemon into the salt.
Rub it over the corn.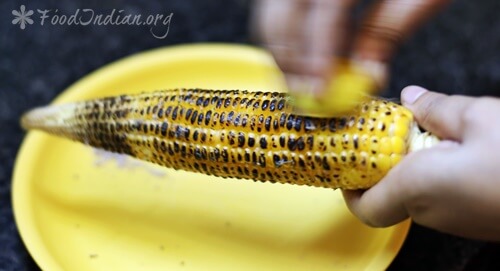 Your Smoked Corn on the Cob is ready to serve.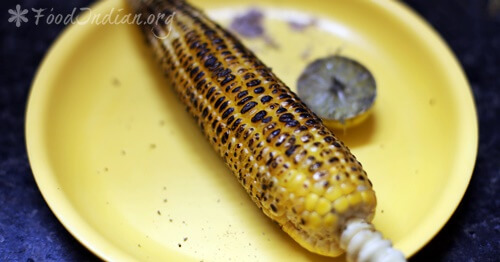 Tips:
There will be some popping sound while roasting but do not worry its normal.
You can also use hot masala mixture, like red chilli powder or pepper powder with salt to increase the flavour.