Everyone of us are familiar with the popular and finger licking delicious dish Paneer butter masala, but the word butter may sound scary for us in our hectic and unhealthy lifestyle. Today I am giving a simple and comparatively healthy recipe to all health freak people with no compromise with the taste, which we can call Paneer NO Butter Masala.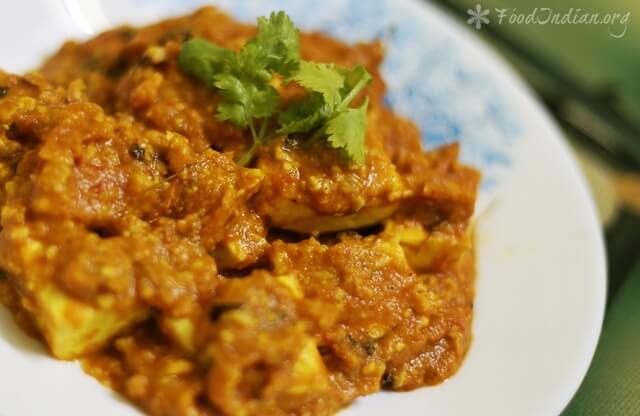 Important:
Serve for- 2
Preparation Time- 15 minutes
Cooking Time- 30 minutes
Total Time- 45 minutes
Ingredients:
Paneer or Cottage Cheese(100 gms)/cut into cubes
Sunflower oil (2 tbsp)
Onion (1 medium size)/finely chopped
Tomato (1 medium size)/finely chopped
Red chilli powder (½ tsp)
Coriander powder (1 tsp)
Turmeric
Salt (to taste)
Garam masala powder (½ tsp)
Ginger paste (½ tsp)
Garlic paste (½ tsp)
Cashew paste (1 tsp)
Tomato puree (2 tbsp)
Kasuri Methi or Dried Fenugreek leaf (½ tsp)
---
Direction:
To start we have to heat the pan and add 2 tbsp of oil.
When the oil is heated put the chopped onion and slightly saute it.
Then add chopped tomatoes and stir for a while.
Its time to add the spices. Add red chilli powder, coriander powder, turmeric, garam masala powder and salt to taste.
After adding all the spices cook them for few minutes on a low flame.
Now add Ginger -Garlic paste on the mixture.
Fry the gravy for 1 to 2 minutes.
Turn off the flame and put the gravy into a blender and make a smooth paste.
When the masala paste is ready put the mixture into the same pan.
Stir and cook it till the gravy leaves oil.
Now add cashew paste, tomato puree into the gravy and stir.
Add the Paneer cubes and mix them with the gravy.
After cooking for 5 -6 minutes add crushed kasuri methi and mix it well.
Our Paneer NO butter masala is ready to serve.
---
Images:
After stirring the onions add in chopped tomatoes.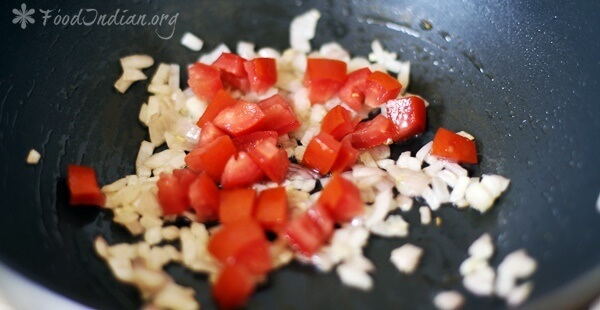 Add in Red chilli powder, Coriander powder, Garam masala powder, Turmeric and salt.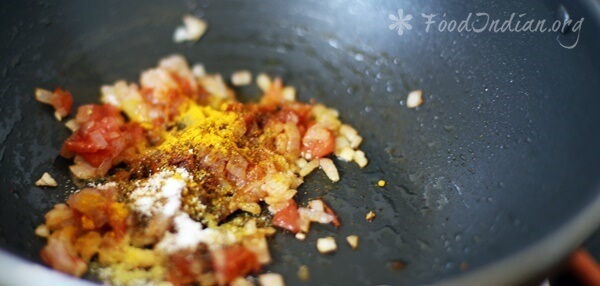 Add in Ginger-Garlic paste.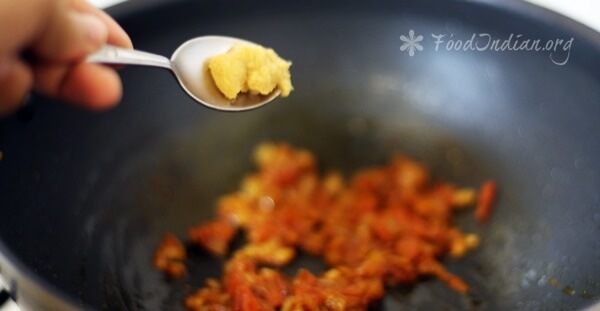 Pour the mixture in a blender and add some water.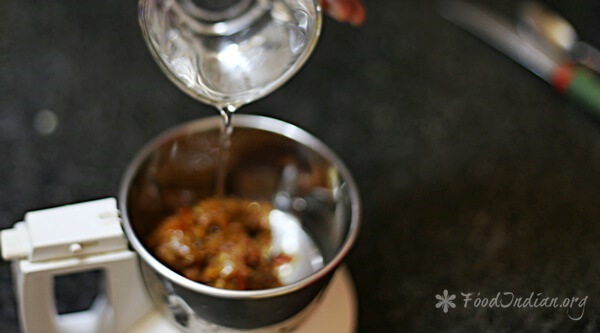 Add in Cashew paste.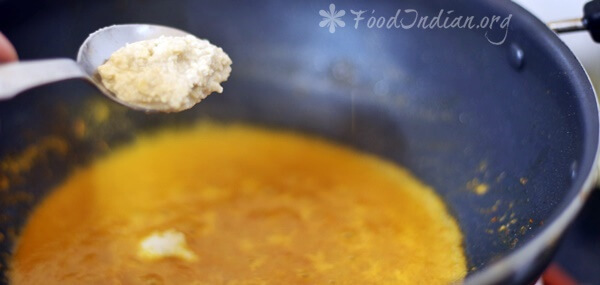 Add in the Paneer cubes.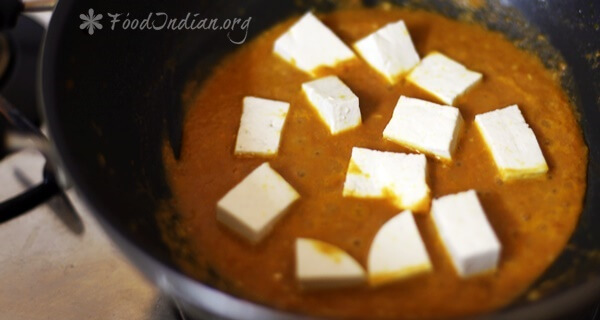 Lastly add in Kasuri Methi or dried Fenugreek leaves.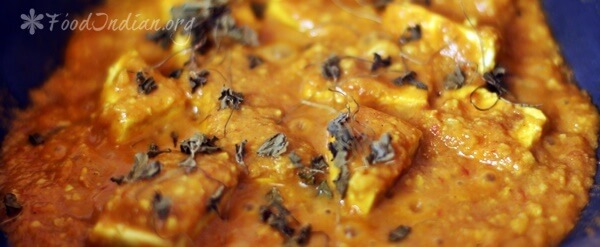 Tips:
You can serve the dish with Jeera Rice, Pulao, Paratha or roti.
Hope you liked the tutorial. To get the latest Paneer recipes , Subscribe to our Newsletter and Follow us on Youtube .