Being an Indian our everyday morning is incomplete without a steaming cup of tea, and if there is a cup of Punjabi Masale Wali Chai what else do we need for the rest of the day. I am personally not a tea lover , but if it comes to the masala chai I cannot ignore it at all. So lets see how easily and quickly we can make this Masala Tea.
Image : Punjabi Masala Tea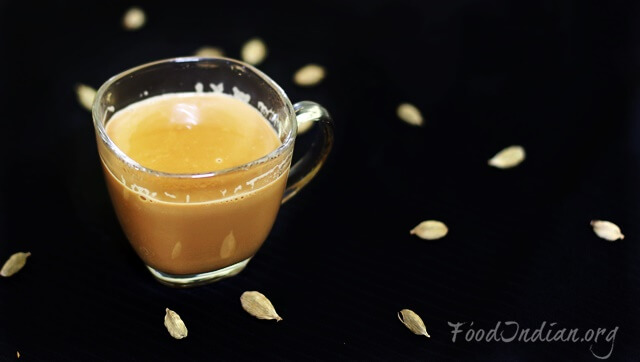 Important :
Preparation Time : 2 minutes
Cooking Time : 10 minutes
Total Time : 12 minutes
Serve For : 1
Ingredients :
Milk (1/2 cup)
Water (1/2 cup)
Sugar (2 tsp)
Tea Leaves (2 tsp)
Green Cardamom (2)
Cloves (2)
Ginger (1/2 tsp) / grated
---
Direction :
To prepare Punjabi Style Masala Chai first we need to put 1/2 a cup of water into the pan and let it boil for few seconds on a high heat.
Now reduce the heat and add Tea leaves into the boiling water and boil for another few seconds.
Then add sugar and stir them until they dissolve into the water.
When the water become dark red its time to add the milk into the water and stir them very well.
Now slightly crush the whole Garam masala i.e cardamom and cloves and add them into the tea mixture.
Add grated ginger and give a stir.
Now boil all the ingredients for 2 – 3 minutes on a medium heat and they will give a very nice flavour to your tea.
When its ready strain the  Tea with a strainer and serve hot.
---
Images :
Add Tea leaves into the boiling water.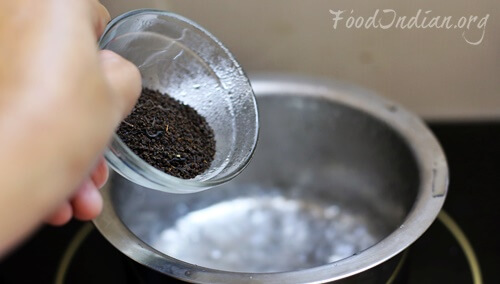 Add Sugar.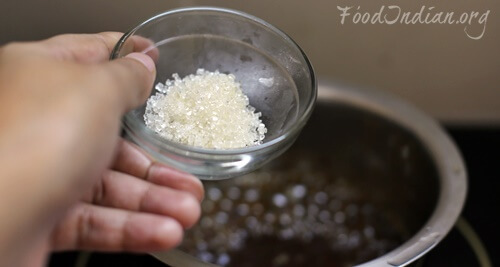 Add Milk.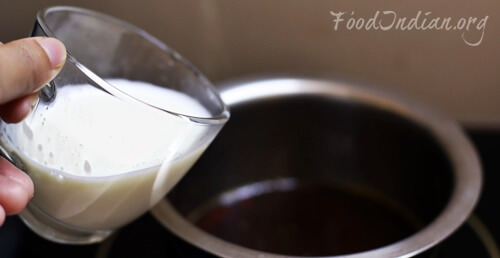 Add Cardamom and Cloves.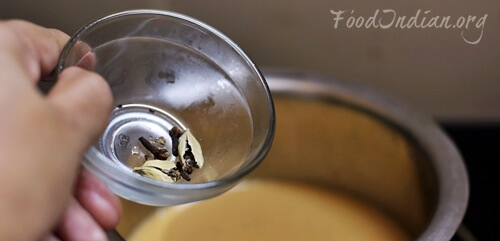 Add grated Ginger.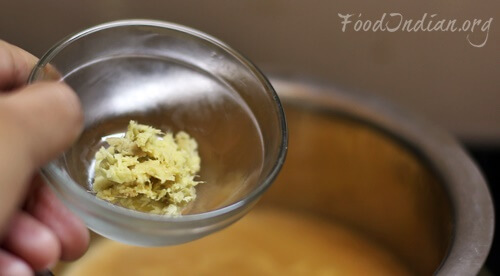 Stir all the ingredients.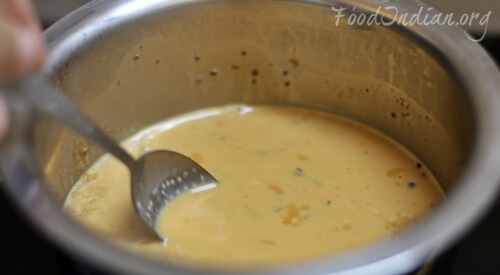 Wait for a boil.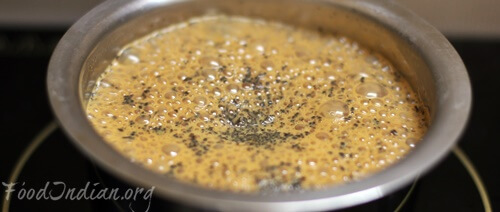 Tips :
The more you boil your tea with all the ingredients the flavour will increase more.
Serve your tea steaming hot.