Kashmiri Dum Aloo is a Kashmiri delicacy which is now very famous in the Northern part of India. In this recipe fried potatoes are cooked in a rich yogurt based gravy with some aromatic spices, which makes this dish look and taste simply irresistible. This dish is traditionally cooked with baby potatoes, but if you don't have any (as they are very rare to find in the market), you can also use medium size potatoes by cutting them into halves (which I did), the taste will remain the same.
Image : Kashmiri Dum Aloo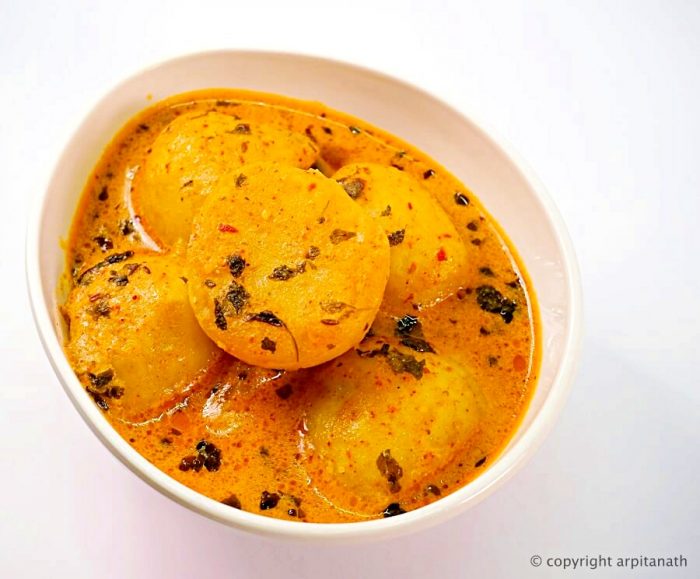 Important :
Preparation Time : 10 minutes
Cooking Time : 40 minutes
Total Time : 50 minutes
Serve For : 4
Ingredients :
Potato (5 medium size) /cut into halves
Yogurt (150 gm) /whisked with 1/2 cup water
Garlic (10-12 cloves)
Ginger (5 inch piece)
Dry Red Chilli (2)
Red Chilli (2)
Vegetable Oil (2 tbsp)
Ghee or Clarified Butter (1 tsp)
Cumin Seeds (1/4 tsp)
Asafoetida or Hing (1/4 tsp)
Kasoori Methi or Dried Fenugreek Leaves (1 tbsp)
Kashmiri Red Chilli Powder (2 tbsp)
Cumin Powder (1 tsp)
Coriander Powder (1 tsp)
Salt (to taste)
Garam Masala Powder (1/4 tsp)
Sugar (1 tbsp)
Fresh Cream (6 tbsp) /whisked
Water (1/2 cup)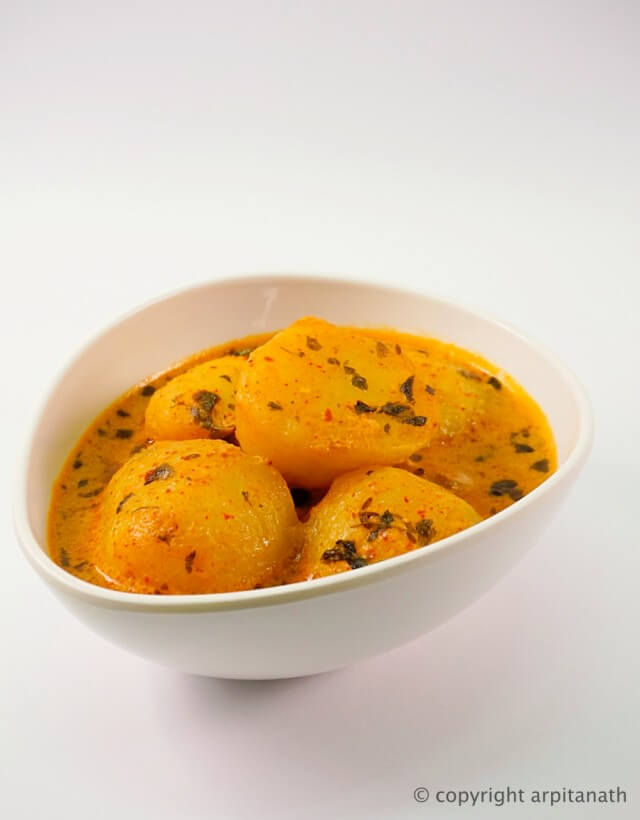 Images :
Grind garlic cloves, ginger, dry red chilli and red chilli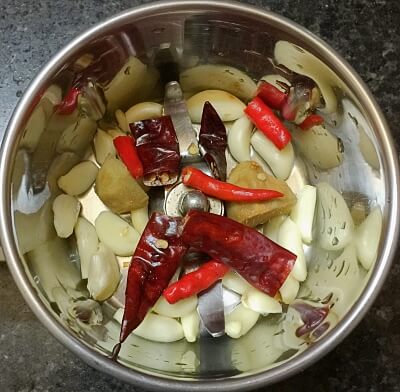 Make a smooth paste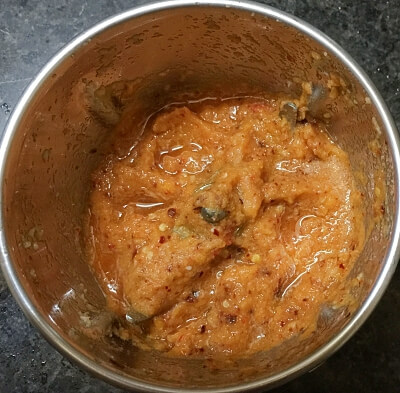 Whisk yogurt with 1/2 cup of water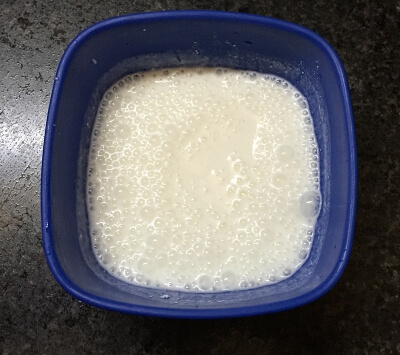 Add the grounded paste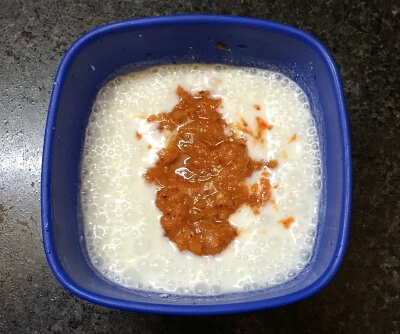 Add cumin powder, coriander powder, kashmiri red chilli powder and salt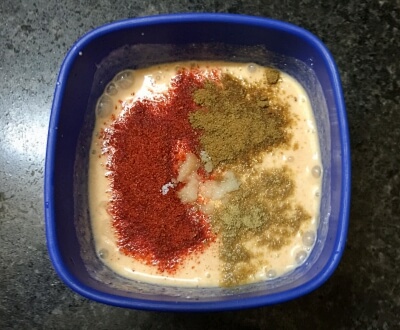 Mix them well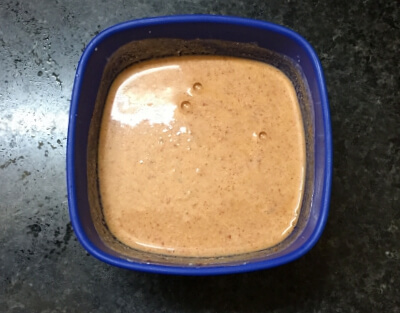 Boil the potatoes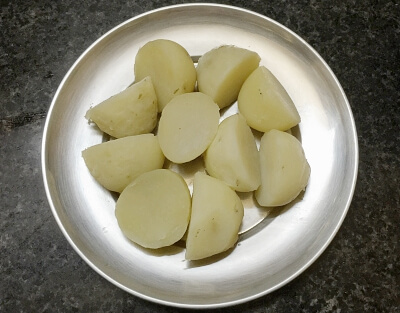 Fry them until light golden brown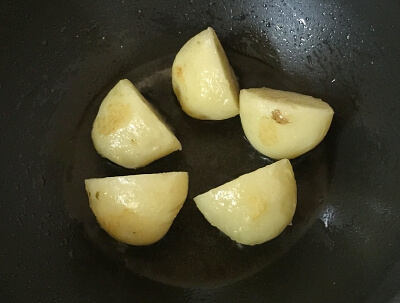 Keep them aside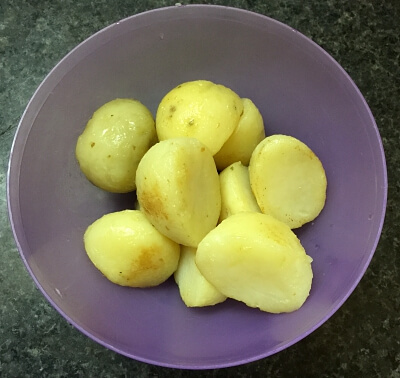 In the same oil, add ghee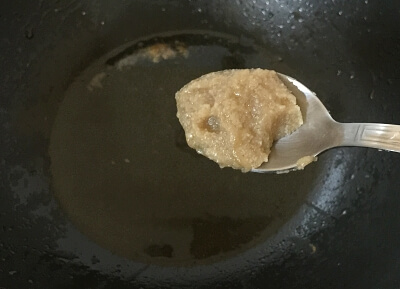 Add cumin seeds and hing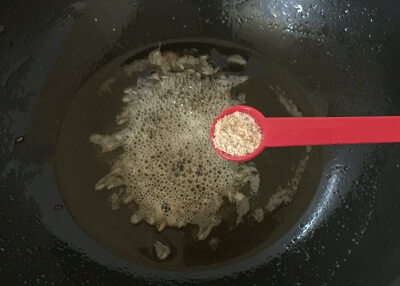 Add the yogurt mixture and stir well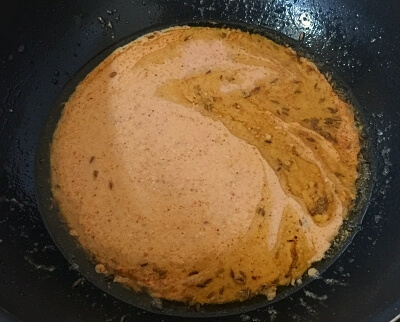 Add kasuri methi and cook for 5 minutes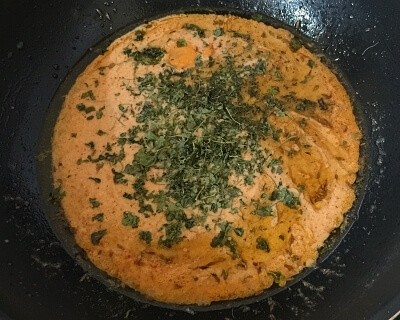 Add garam masala powder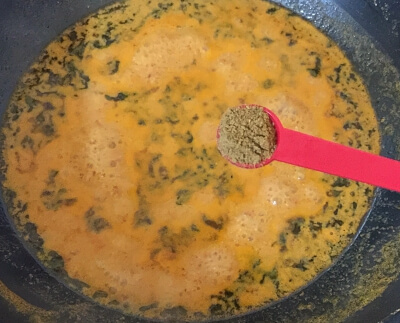 Stir well, cover the pan and cook for 5-7 minutes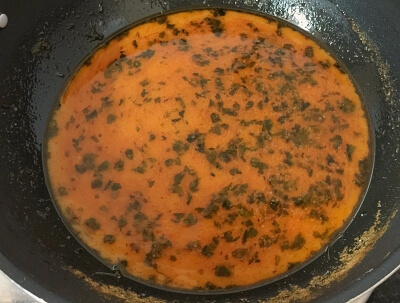 After 5 minutes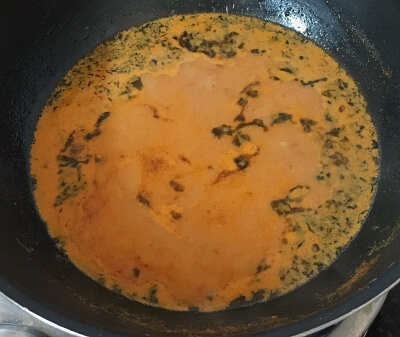 Add the fried potatoes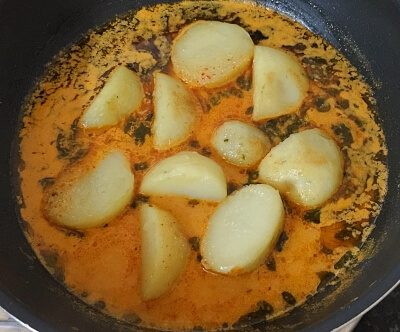 Add sugar, stir, cover the pan and cook for 10 minutes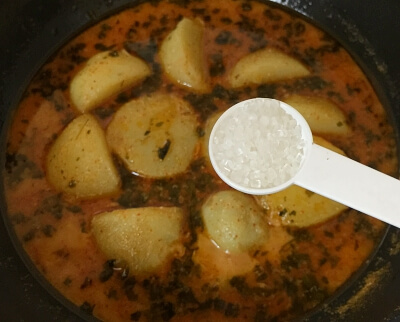 After 10 minutes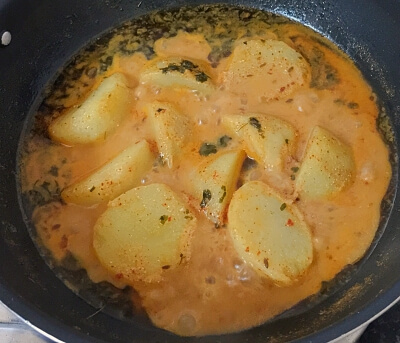 Add fresh cream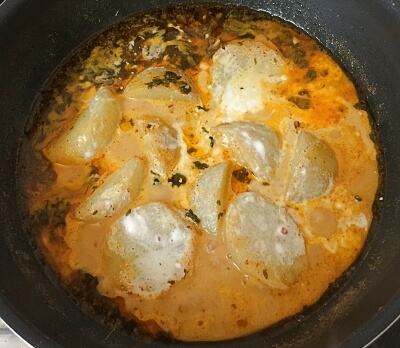 Stir well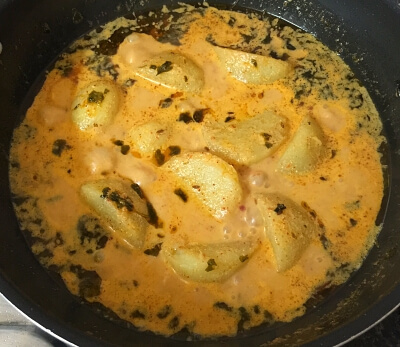 Boil for 10 minutes more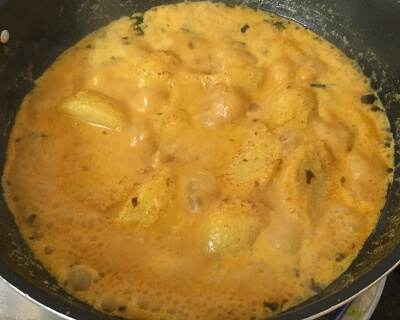 Ready to serve
Tips :
Serve with roti, naan,kulcha or rice.
To get more recipes via Email , Subscribe to our Newsletter . Also follow us on Facebook .