Learn how to make perfect batter for soft Idli, Dosa and Uttapam. This recipe is the tried and tasted no-fail batter recipe with idli rice. There are two variations of making idli batter. One is made with rice [the one I am sharing in this article], and the another one usually made with rava or rice rava. By using this simple batter, you can make delicious Dosa, Idli and Uttapam. You do not need a lot of ingredients to prepare this batter. The right proportion of the ingredients and the temperature for fermentation is the key of this recipe. The right proportion of the ingredients should be 3 cups of Parboiled Rice, 1 cup of Urad dal and 1/2 tsp of Fenugreek seeds. Lets see how to prepare the batter.
Image : Idli Batter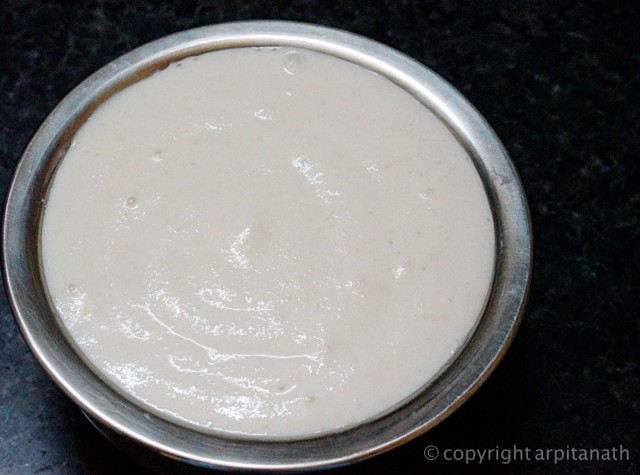 Important :
Preparation Time : 30 minutes
Inactive : 14-16 hours
Total Time : 17 hours
Ingredients : 
Idli Rice or Parboiled Rice (1 & 1/2 cup)
Urad Dal (1/2 cup) /whole or split
Methi Seeds or Fenugreek Seeds (1/2 tsp)
Water (2 cups approx.)
Images : 
Take rice in a bowl, urad dal and methi seeds in a bowl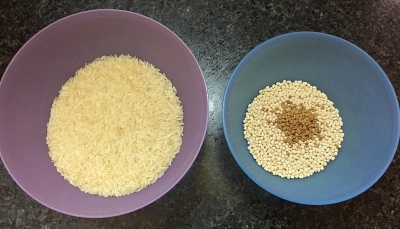 Wash the rice and urad dal separately, soak them for 5-6 hours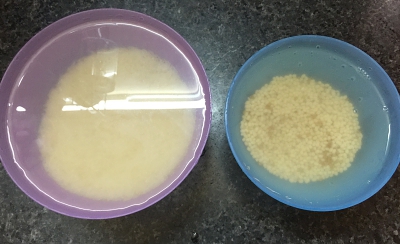 After soaking, drain water and wash them with fresh water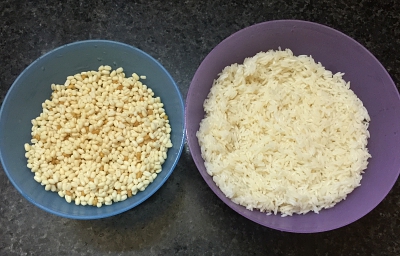 Grind the dal and methi seeds by adding water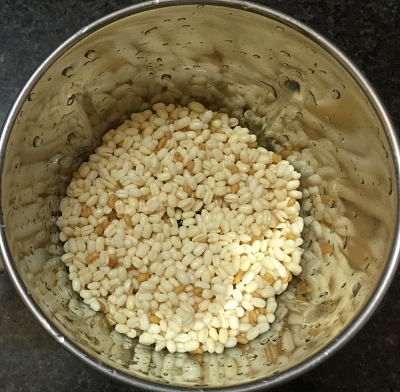 Make a smooth puree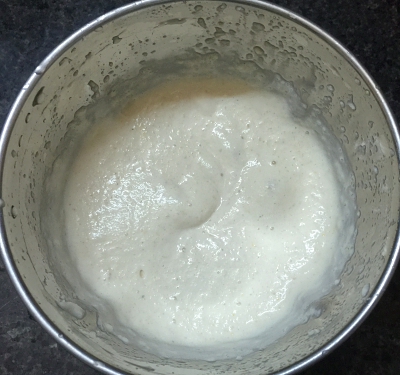 Grind rice by adding water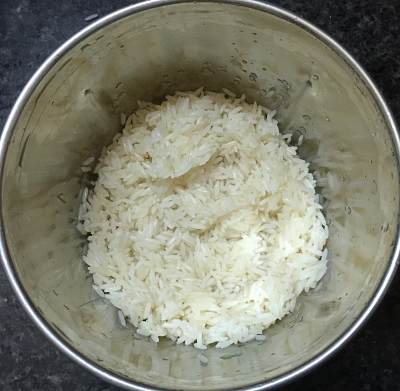 Make a puree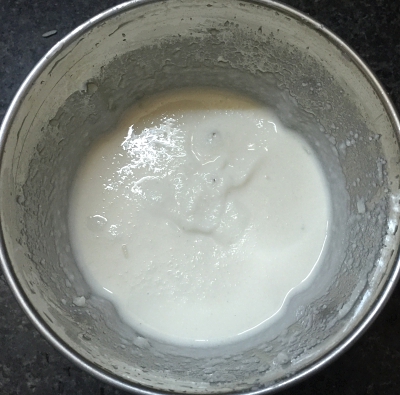 Transfer them into a bowl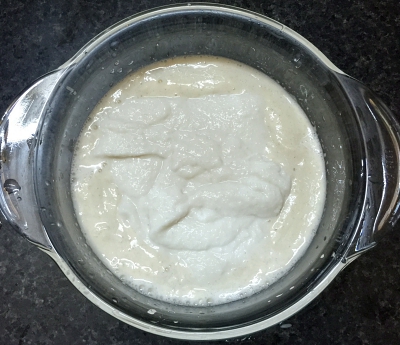 Mix them well and put the mixture into a big bowl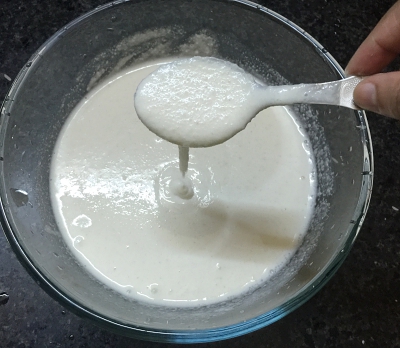 Cover the bowl and let it ferment for 15-16 hours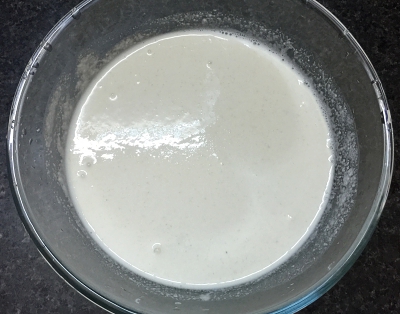 After fermenting the batter puffed up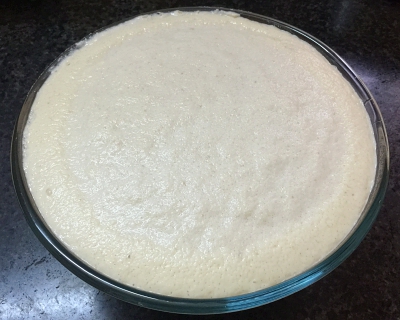 Stir the batter well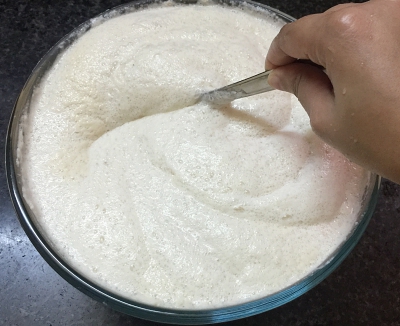 The consistency should be like this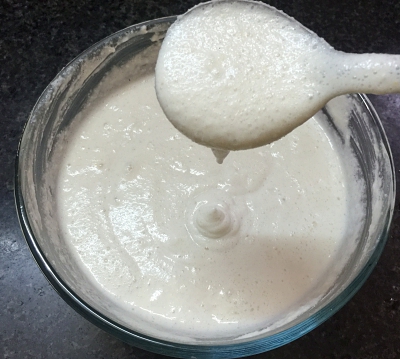 Your Batter is ready to prepare idli, dosa or uttapam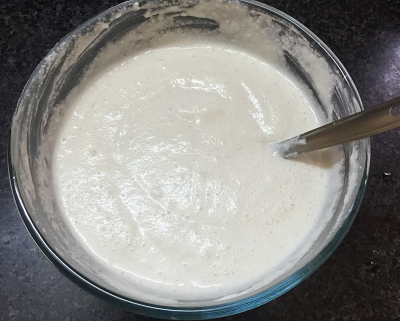 Tips :
You can use any variety of small parboiled rice.
If you are making the batter in winters, then pre heat your oven and switch it off. Put the bowl into the warm oven over night. It will help to ferment the batter faster. Or you can put the bowl into the kitchen shelf with a bowl of hot water and leave it for 20 hours.
Remember, do not open the lid of the bowl while fermenting.
To get more recipes via Email , Subscribe to our Newsletter . Also follow us on Facebook .
Summary
Reviewer
Review Date
Reviewed Item
Author Rating