Gatte ki sabzi, an authentic dish from Rajasthani cuisine is a delicious curry prepared with gram flour as base ingredient. Gatte means steamed gram flour dumplings flavoured with dry spices,  cooked into a spicy and irresistible yoghurt based gravy. Rajasthani thali is incomplete without this delicious curry. Serve this dish with hot seamed rice or chapati.
Image : Gatte ki Sabzi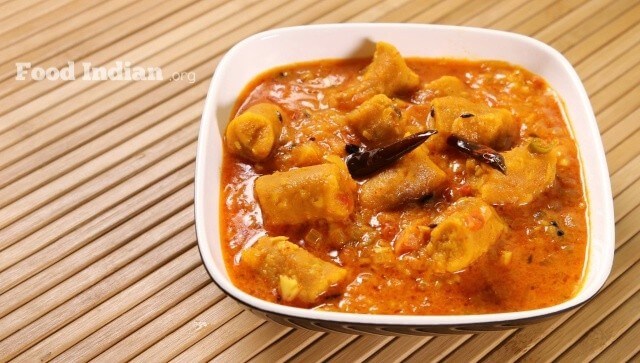 Important :
Preparation Time : 20 minutes
Cooking Time : 30 minutes
Total Time : 50 minutes
Serve For : 4
Ingredients :
To make Gatte –
Gram Flour or Besan (5 tbsp)
Clarified Butter or Ghee (2 tbsp)
Red Chilli Powder (1tsp)
Kashmiri Red Chilli Powder (1tbsp)
Green Chilli (2) /chopped
Coriander Seeds (1/4 tsp) /crushed
Asafoetida or Hing (1/4 tsp)
Turmeric Powder(1/2 tsp)
Salt (to taste)
Carom Seeds or Ajwain (1/4 tsp)
Water (as required to make a dough)
Water (2 cups) /to boil the gatte
To make Gravy –
Yogurt (4 tbsp)
Turmeric Powder (1/2 tsp)
Red Chilli Powder (1 tsp)
Kashmiri Red Chilli Powder (1 tsp)
Coriander Powder (1 tsp)
Clarified Butter or Ghee (2 tbsp)
Cumin Seeds (1/4 tsp)
Fenugreek Seeds (1/4 tsp)
Green Cardamom (2)
Cinnamon Stick (2″)
Whole Dry Red Chilli (2)
Onion (2 medium size) /finely chopped
Green Chilli (1) /chopped
Garlic (5-6 cloves) /crushed
Tomato (1 small size) /finely chopped
Images : 
Add all the ingredients into a bowl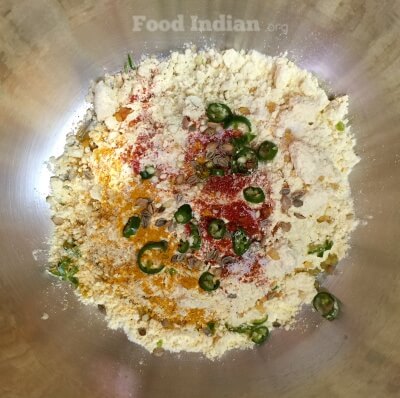 Make a dough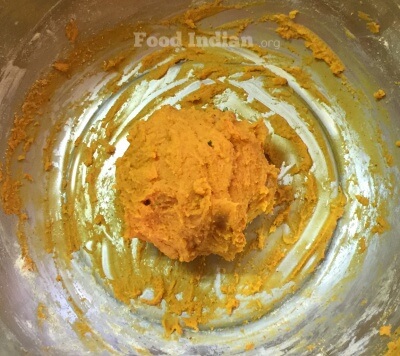 Divide into two portions
Make 1/2-inch thick cylindrical shape
Boil them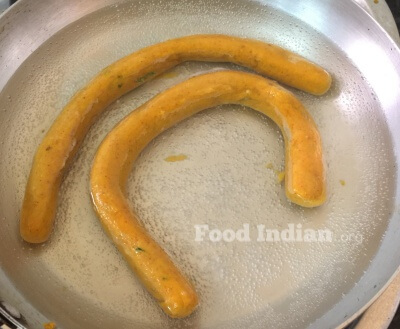 While cooked cut them into 1/2 inch pieces
Add spices into yogurt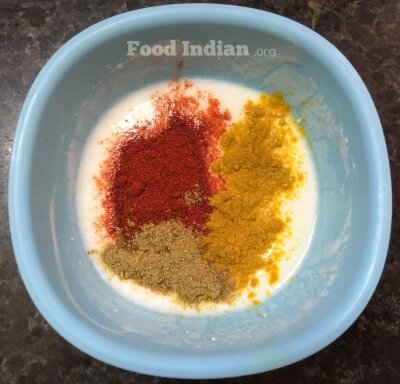 Mix well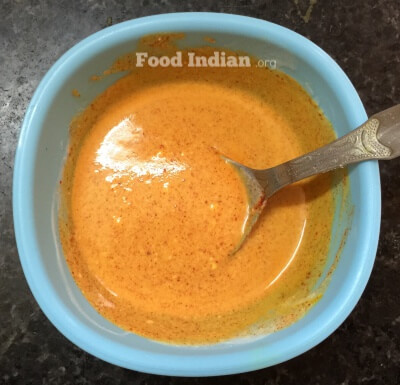 Add ghee into kadai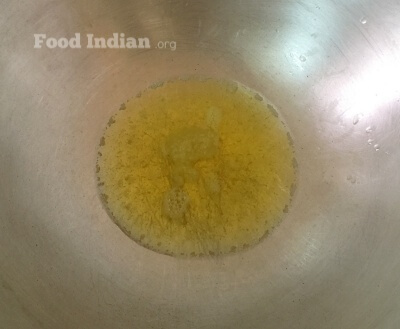 Add cumin seeds, fenugreek seeds, whole red chilli, whole garam masala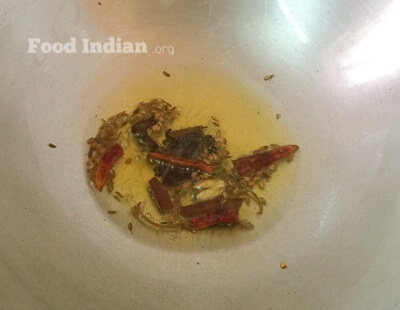 Add chopped onion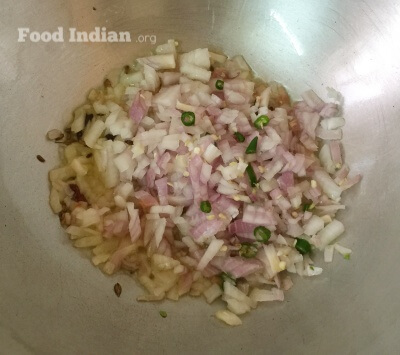 Add crushed garlic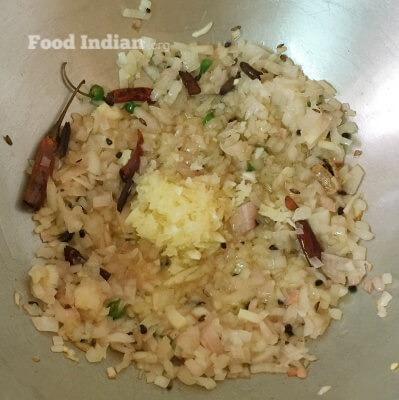 Add chopped tomatoes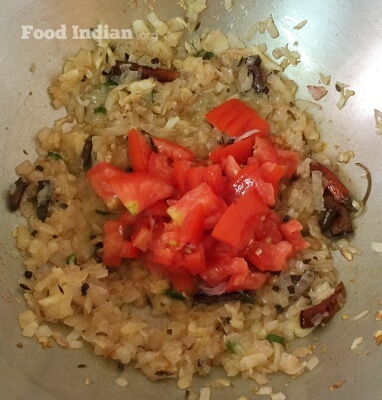 Add yogurt mixture
Cook well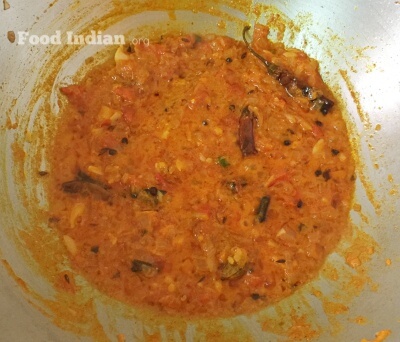 Add cooked gattes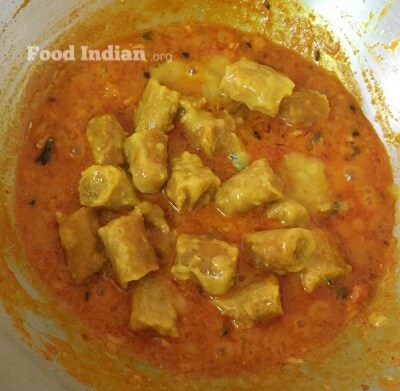 Ready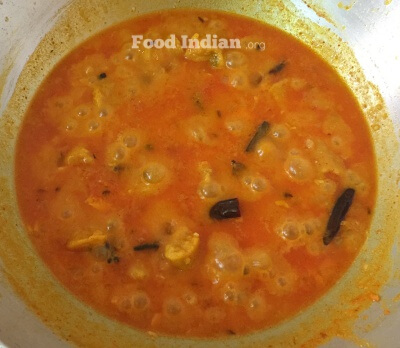 Tips : 
The dough may become little sticky while kneading.
Serve with steamed rice, roti, or paratha.
To get more recipes via Email , Subscribe to our Newsletter . Also follow us on Facebook .