Here is one more off bit non vegetarian dish, Fish Egg Bhurji. Various fresh water fishes such as Ruhi, Katla , Hilsa have eggs, but seasonal , and we can make some really yummy dishes with them.
Image : Fish Egg Bhurji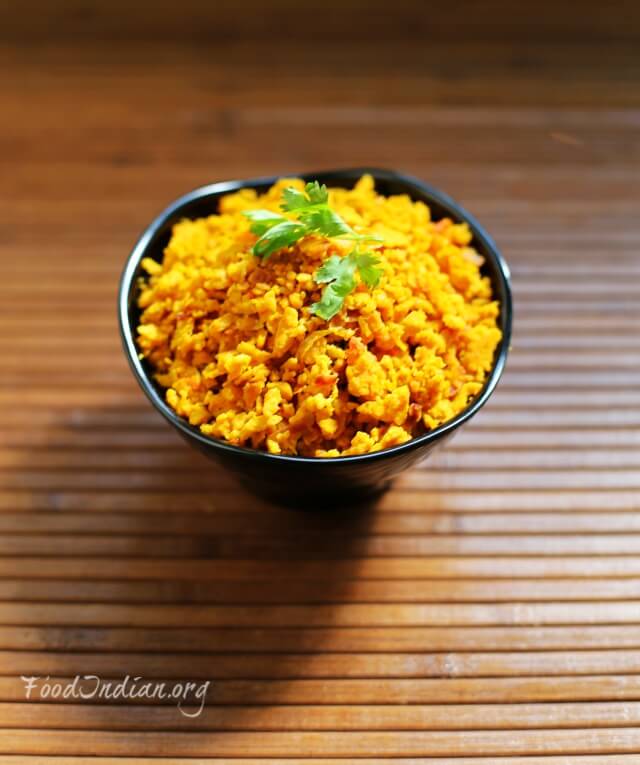 Important :
Preparation Time : 10 minutes
Cooking Time : 20 minutes
Total Time : 30 minutes
Serve for : 4
Ingredients :
Fish Egg (200 g)
Onion (1 big size) /sliced
Tomato (1 small size) /chopped
Green Chilli (1) /chopped
Tamarind Paste (2 tsp)
Turmeric Powder (1 tsp)
Red Chilli Powder (1 tsp)
Salt (to taste)
Sugar (1 tsp)
vegetable Oil or Mustard Oil (2 tbsp)
Images :
Add sliced onion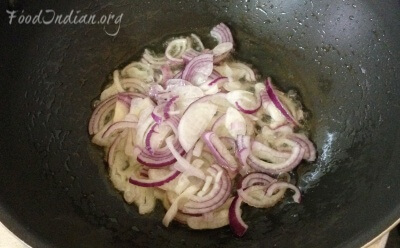 Add chopped tomatoes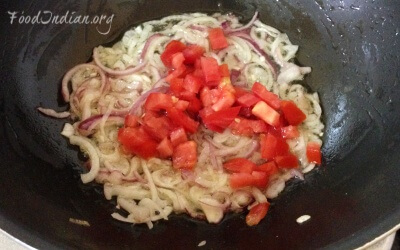 Add chopped green chilli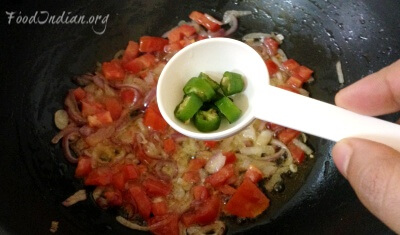 Add turmeric powder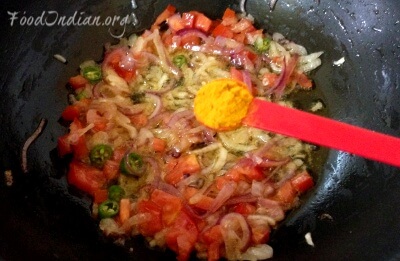 Add salt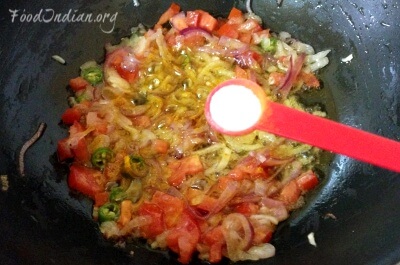 Add red chilli powder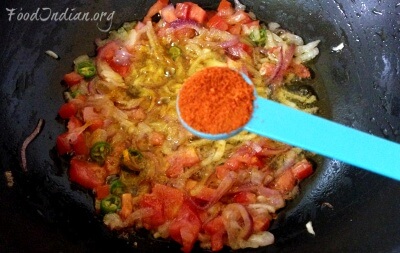 Add marinated fish egg paste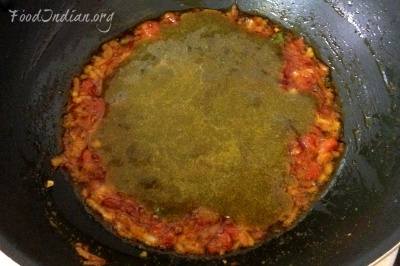 Stir them immediately and constantly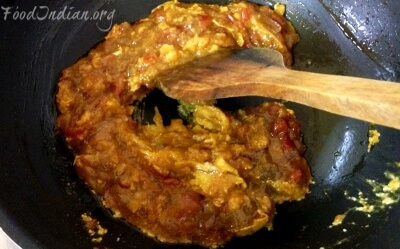 Add tamarind paste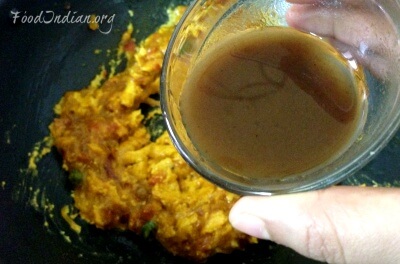 Add sugar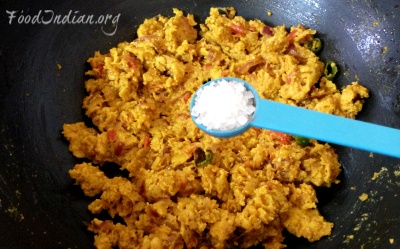 Tips :
Serve as a side dish with rice or can be served with cocktail .
To get more recipes via Email , Subscribe to our Newsletter . Also follow us on Facebook .