Egg Noodles is an Indo-Chinese dish which is easy to prepare at home for dinner or heavy snacks. It takes about 30 minutes to prepare this delicious fast food. If we can add some vegetables with this yummy preparation, nothing could be better than this. Noodles or Chowmeins are kids favourite one, and this is a tasty way to convince them for eating vegetables. This hakka noodles preparation has the taste of eggs and noodles with the benefits of veggies. It is also a very quick dish for your holidays or vacations.
Image : Egg Noodles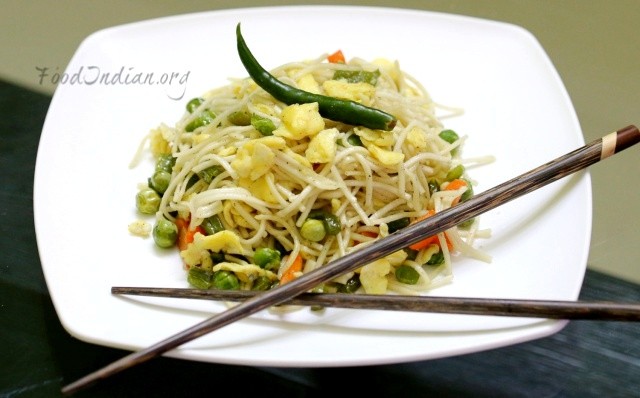 Important :
Preparation Time : 10 minutes
Cooking Time : 20 minutes
Total Time : 30 minutes
Serve For : 2
Ingredients :
Noodles or Chownein (  1 packet )
Eggs (2)
Carrots (1 small or 1/2 cup)
Green Beans (1/2 cup)
Green Peas (2 tbsp)
Capsicum (1 small)
Green Chilli (2)
Salt (to taste)
Black Pepper Powder (1/4 tsp)
Butter (1/2 tsp)
Vegetable Oil (2-3 tbsp)
Images : 
Boil the noodles, drain water and keep aside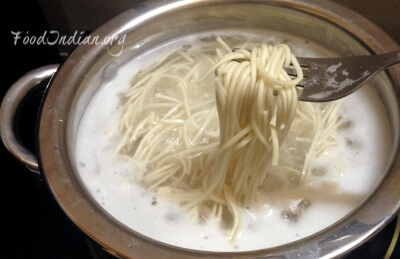 Take 2 eggs, beat with some salt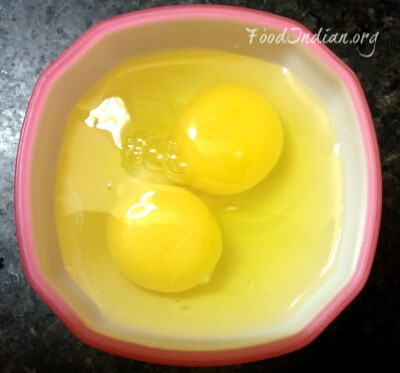 Spread over a wide pan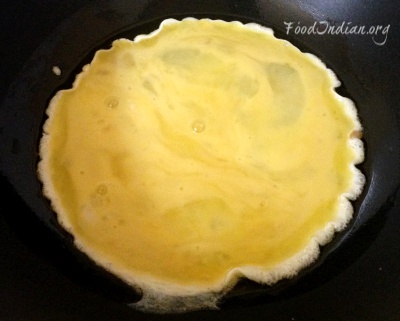 Scrambled the egg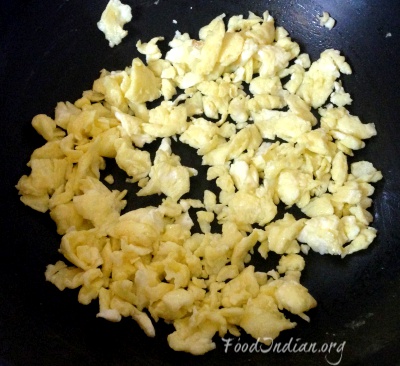 Keep aside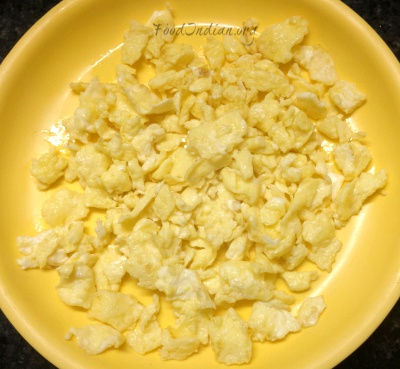 Add chopped carrots and beans in oil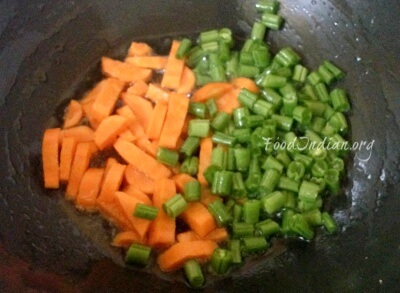 Add peas and capsicum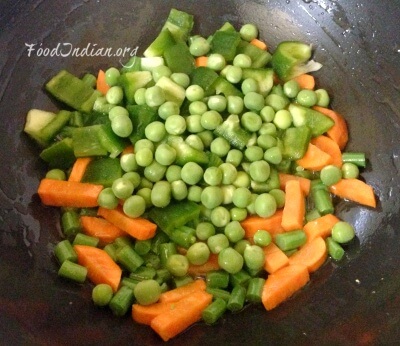 Add salt and cook them until all the veggies are become soft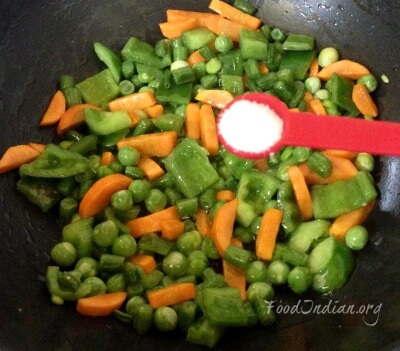 Add boiled noodles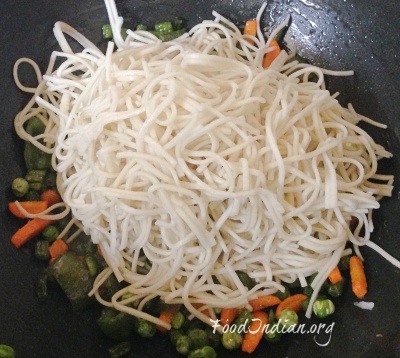 Add scrambled eggs
Mix well and add butter and pepper powder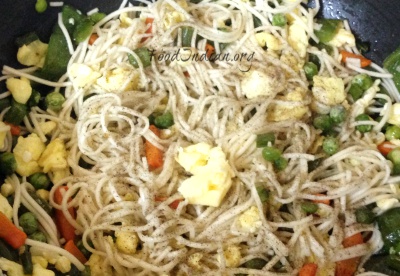 Tips : 
You can also add cabbage, spring onions or any veggies of your choice.
Make sure that you do not over cook the vegetables.
Serve hot with ketchup.
To get more recipes via Email , Subscribe to our Newsletter . Also follow us on Facebook .