Bhindi or Okra is one of the frequently made item at my home. It does not take a lot of time for preparation or cooking. Okra is also very delicious when you cook them properly, and very healthy also. I know its tough to convince your kids to eat vegetables like okra, but if you are making dishes like Bhindi Masala today, they will finish the meal for sure.
Image : Bhindi Masala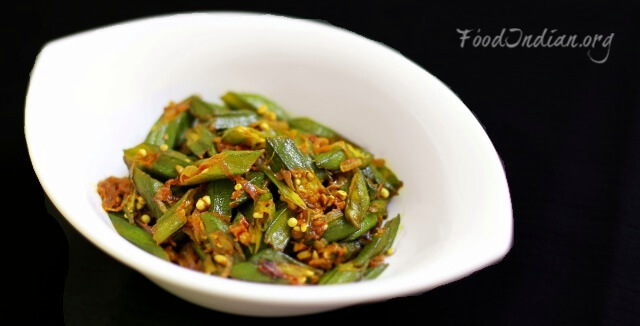 Important :
Preparation Time : 10 minutes
Cooking Time : 15 minutes
Total Time : 25 minutes
Serve for : 2
Ingredients :
Okra (250 gms)
Onion (2 medium size)
Oil (4 tbsp)
Whole Green Chilli (1)
Red Chilli Powder (1 tsp)
Turmeric Powder (1/2 tsp)
Cumin Powder (1 tsp)
Dry Mango Powder [Amchur Powder] (1 tsp)
Salt (to taste)
Sugar (1/2 tsp)
Images :
Add okra into oil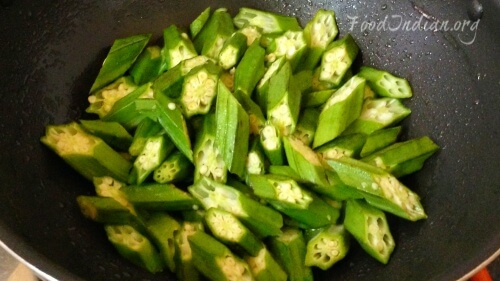 Add turmeric powder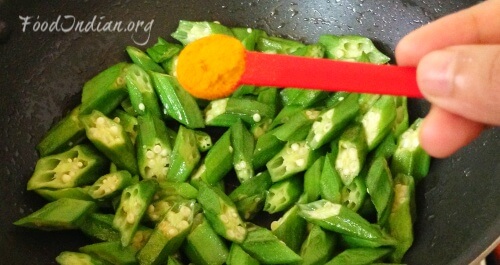 Add Salt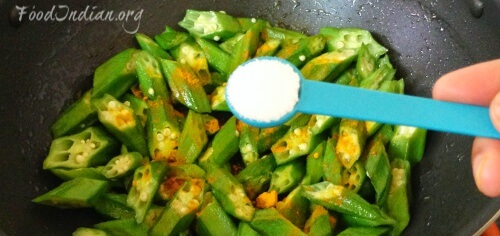 Add Onion and Green chilli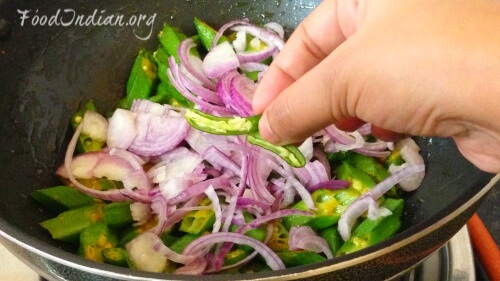 Add Cumin Powder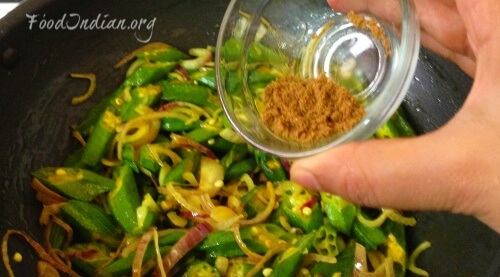 Add Red Chilli powder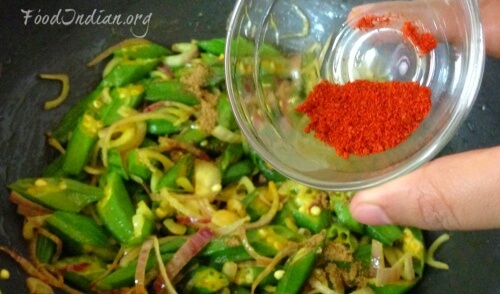 Add Dried Mango powder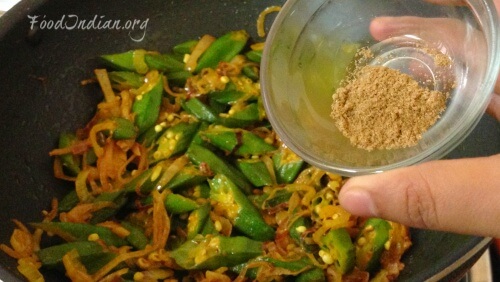 Add Sugar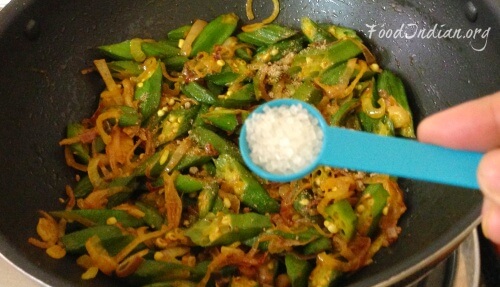 Tips :
Do not wash okra after cutting them, it will become mushy.
Serve your dish with roti, paratha or naan.
To get more recipes via Email , Subscribe to our Newsletter . Also follow us on Facebook .