We all are very familiar with the dish Chingri Macher Malai Curry, but I thought of trying something different with the same idea. My hubby madly loves Prawns, so it is obvious that I have to make different types of dishes with this delicious sea food. Prawns are counted in the category of fish in bengal, and like all other fish lover Bengalis, I also try and taste a variety of dishes made with prawns. Today I made this rich Prawn Curry with White Coconut Gravy, which is another version of the famous Bengali dish Chingri Malai Curry, with a few ingredients and a twist of taste.
Image : Prawn Curry With White Coconut Gravy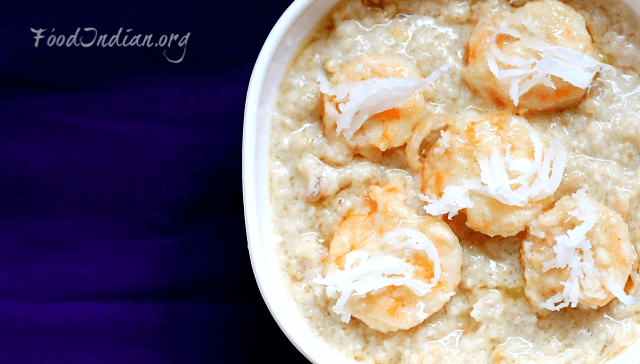 Important :
Preparation Time : 10 minutes
Cooking Time : 20 minutes
Total Time : 30 minutes
Serve for : 2
Ingredients :
Prawn ( 8)
Coconut Milk (1/2 cup)
Freshly Grated Coconut (1/2 cup)
Onion ( 1 big size) /paste
Cashew Paste ( 1 tbsp)
Butter ( 1 tbsp)
Cardamom ( 2 )
Cinnamon ( 2")
Cloves ( 3)
Salt (to taste)
Vegetable Oil (2 tsp)
Images :
Saute the prawns into oil for a while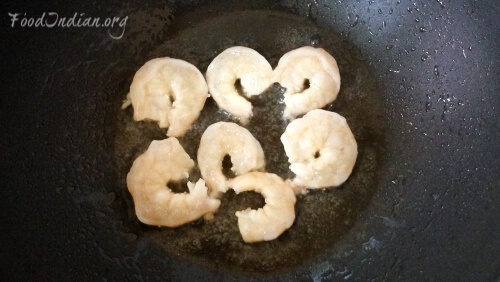 When done, put them aside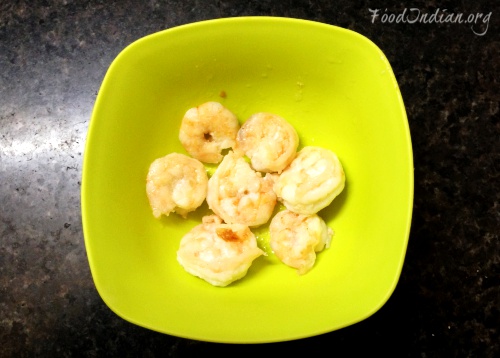 Add Garam masala into oil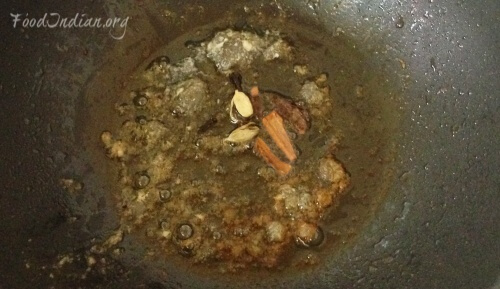 Take out the garam masala and clean the oil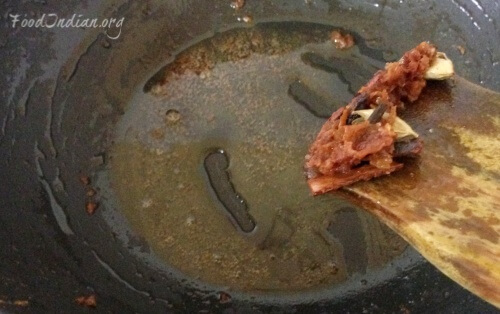 Add onion paste into oil and fry them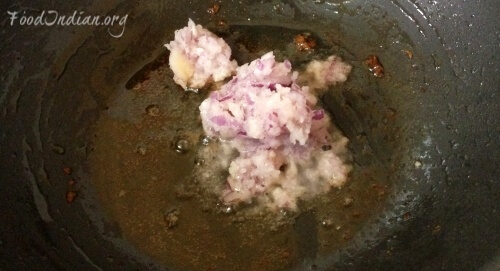 Then add salt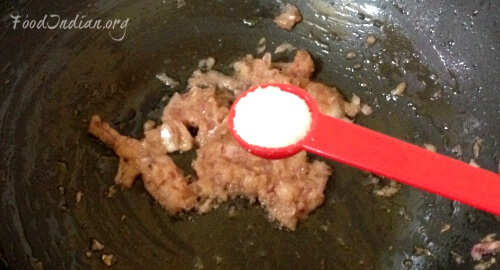 Add Cashew paste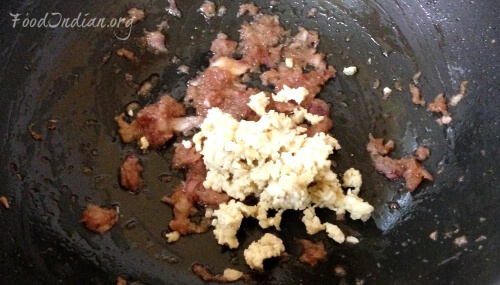 Add coconut milk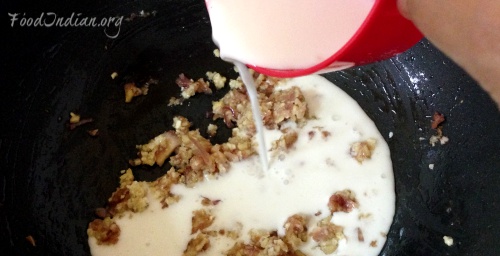 Add fried prawns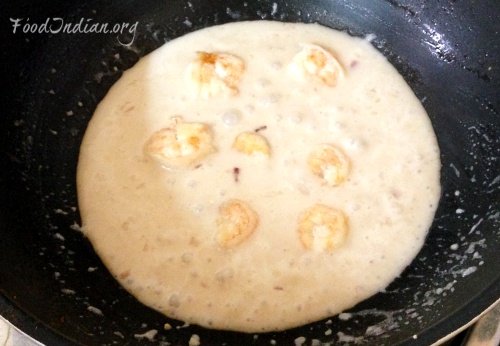 Add grated coconut
Add butter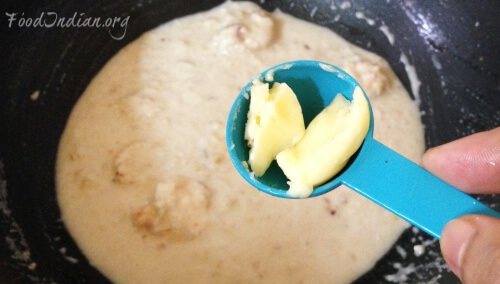 Tips :
Do not over fry the prawns, or they will become hard.
Serve your dish with hot steamy rice.
To get more recipes via Email , Subscribe to our Newsletter . Also follow us on Facebook .