Parshe with mustard sauce is a typical bengali dish. It's a delicious preparation of fish. Parshe fish has a melt in mouth buttery texture, and this preparation with mustard improves the taste of the fish. It will definitely increase your bong appetite .
Image : Parshe With Mustard Sauce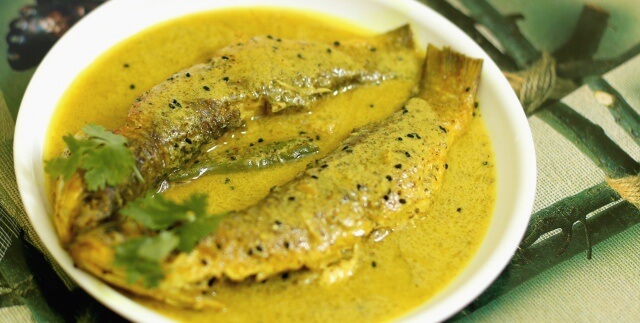 Important :
Preparation Time : 10 minutes
Cooking Time : 20 minutes
Total Time : 30 minutes
Serve For : 2
Ingredients :
Parshe Fish (2)
Mustard Oil (4 tbsp)
Black Cumin Seeds or Kala Jeera (1/2 tsp)
Mustard Paste (4 tbsp)
Mustard Sauce (2 tbsp)
Salt (to taste)
Turmeric Powder ( 1/2 tsp)
Whole Green Chilli (1)
Sugar (1/4 tsp)
---
Direction :
First you have to clean the fish properly. Remove the scale and clean with fresh water.
Marinate the fish with  little salt and turmeric powder and leave for 10 minutes.
Now heat a pan and put 4 tbsp of mustard oil. When heated  put the fishes into the pan and fry them. After one side is done, flip them and fry other side on a medium heat. Fry until they become golden brown.
When done, take them out from the pan and set aside.
In the same oil, add the black cumin seeds and green chilli, let them to splutter.
Then add the mustard paste, stir immediately.
Add 1/4 th cup of water and bring to a boil.
Add mustard sauce, salt and sugar one by one and give a stir.
After one minute, put the fried fishes into the mixture and cook for 4-5 minutes.
When the gravy coats the fish completely, your dish is ready.
---
Images :
Add the fish into oil and fry them until golden brown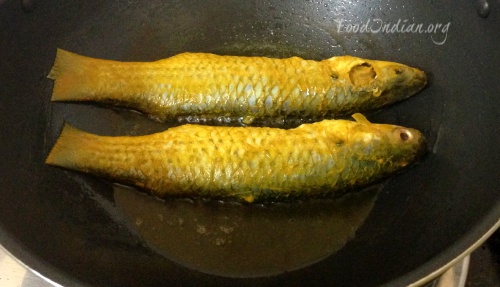 Take them out from the pan and set aside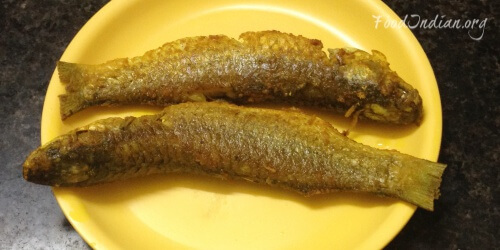 Add black cumin seeds for tempering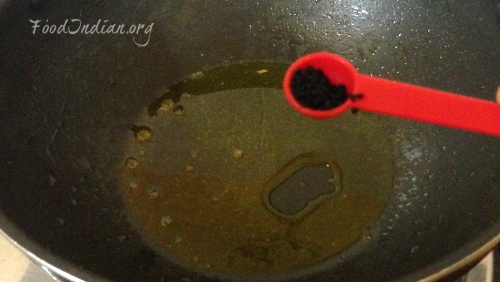 Add green chilli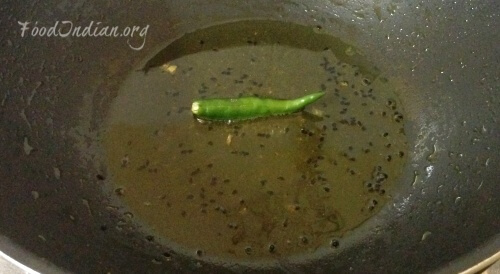 Add mustard paste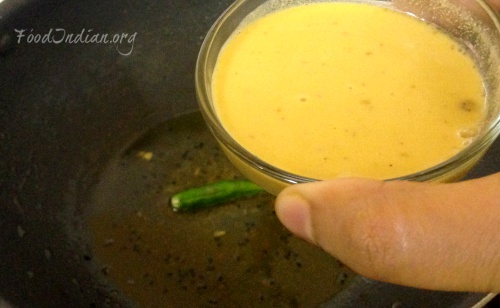 Stir immediately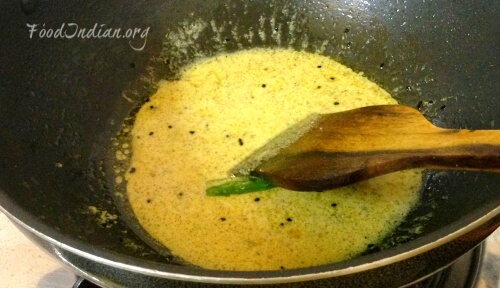 Add mustard sauce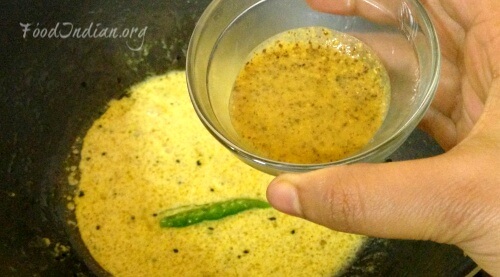 Add salt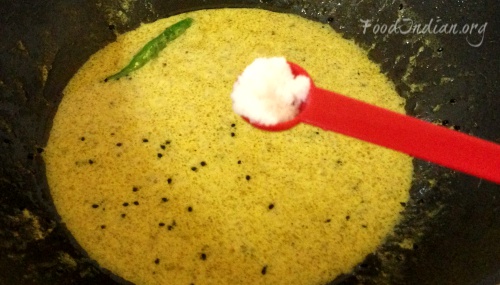 Add sugar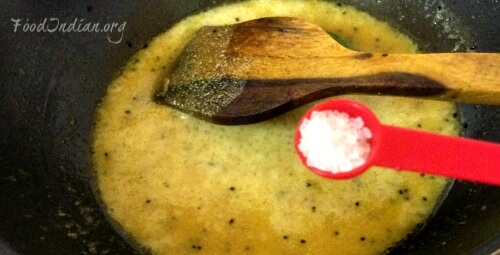 Add the fishes and cook for 5 minutes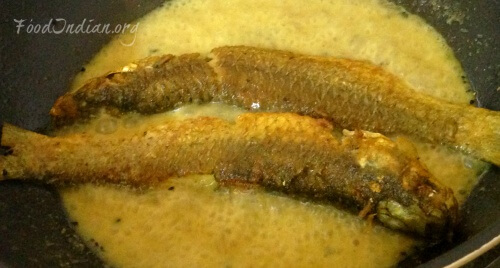 Tips :
Do not cook the mustard paste for too long, it will become bitter.
Serve your dish with hot steamed rice.
To get more recipes via Email , Subscribe to our Newsletter . Also follow us on Youtube .