In the festive seasons Laddu is a very popular sweet dish in every Indian home. In the festivals like Diwali, Ganesh Chaturthi, Durga puja , Navratri we make different types of laddus in our home and  the melt in the mouth coconut laddos are must. Generally we made these laddus with condense milk or mawa, but today I am making this laddu without these two ingredients and its actually very easy to make.
Image : Coconut Laddu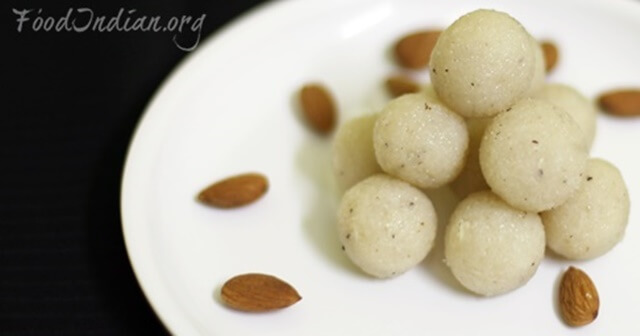 Important :
Preparation Time : 10 minutes
Cooking Time : 20 minutes
Total Time : 30 minutes
Makes : 20 laddus
Ingredients :
Coconut (1 medium size ) /freshly grated
Sugar (1 cup)
Coconut Milk (4 tbsp)
Green Cardamom ( 1) /crushed
---
Direction :
To start grate the coconut with a coconut grater and put them into a bowl.
Then add Sugar into the grated coconut and mix them very well with a spatula or spoon.
Now heat a pan and put the coconut mixture into the pan. Stir the mixture continuously while its cooking on a medium heat.
Its time to add Coconut milk into the mixture and continue stir for 10 minutes.
Meanwhile sprinkle some Cardamom powder in the mixture and mix well.
When the mixture leaves the sides of the pan, put off the flame and take the mixture on a plate.
Now we have to make laddus. If the heat is too much to handle, wait for a few seconds till you are comfortable in making the coconut laddus.
Take a small portion from the mixture on your palm and make it a round shape like laddu.
Put them into a serving plate and wait for them to cool down then serve.
---
Images :
Put grated coconut and sugar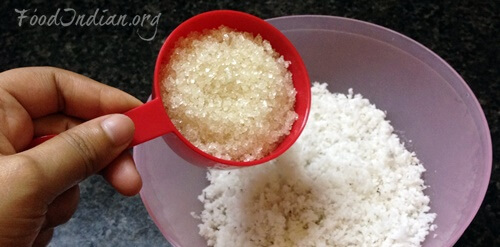 Mix them very well
Heat a pan and put the mixture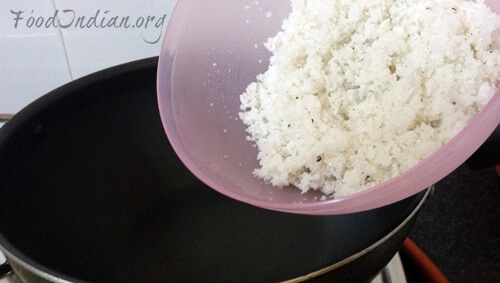 Stir them continuously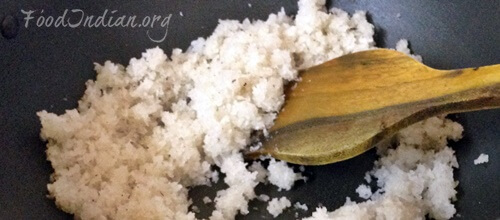 Add coconut milk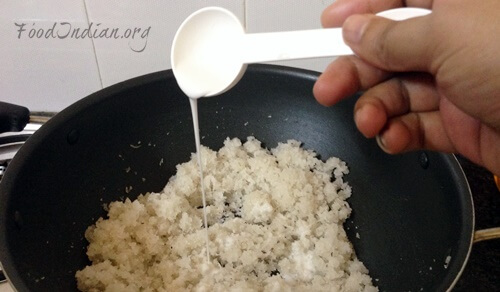 Sprinkle cardamom powder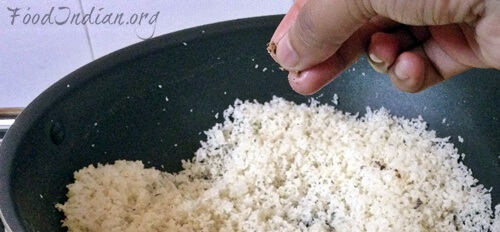 When done put them onto a plate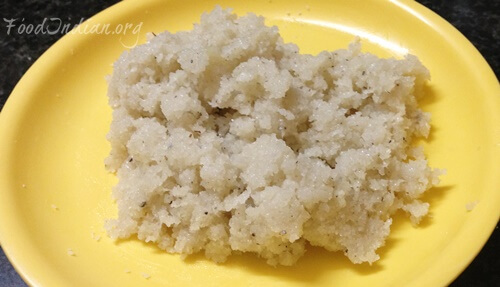 Take a small portion on your palm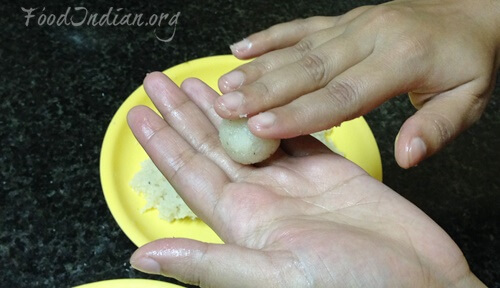 Give them round shape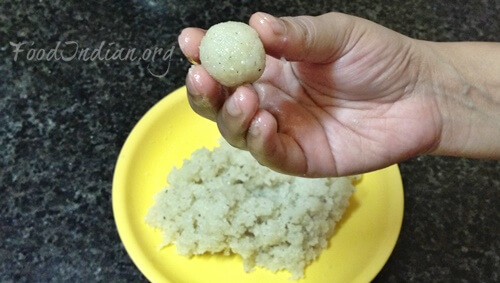 Let them cool for some time then serve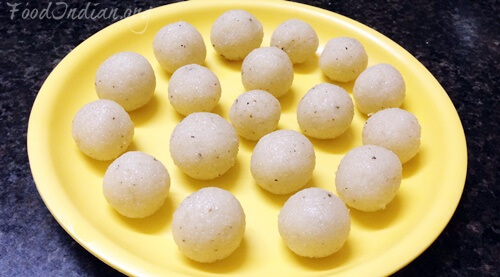 Tips :
The mixture should be hot or more warm while making the laddus. If the mixture become cold, then making the coconut laddus are not possible.