Baingan Ka Bharta is yet another very popular Punjabi dish which you can make very easily at your home. Punjabi Baingan Bharta is just one of the several versions of Eggplant Bharta there are in Indian cooking. In my recipe, I have made this bharta without any spices or masala, yet it turns out very delicious. There is another very popular Bengali recipe called Begun Pora in my blog, which is quite similar to Bharta, but the taste of both the recipes are totally different from other.
Image : Baingan ka Bharta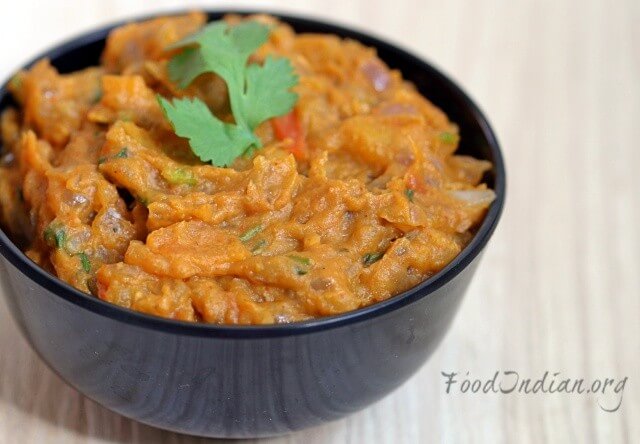 Important : 
Preparation Time : 10 minutes
Cooking Time : 50 minutes
Total Time  : 1 hr
Serve for : 4
Ingredients : 
Eggplant or Baingan (1 big size)
Mustard Oil (3 tbsp)
Onion (2 medium size) /finely chopped
Tomato (2) /finely chopped
Ginger (1 tbsp) /chopped
Red Chilli Powder (1 tbsp)
Salt (to taste)
Green Chilli (2) /chopped
Green Coriander Leaves (3-4 tbsp) /finely chopped
Images : 
For detailed picture tutorial of how to roast and peel the eggplant, follow Begun Pora recipe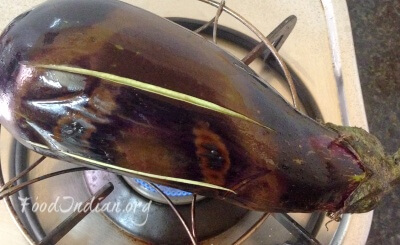 Put the peeled eggplant into a blender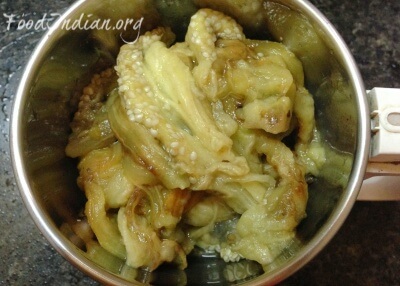 Make a paste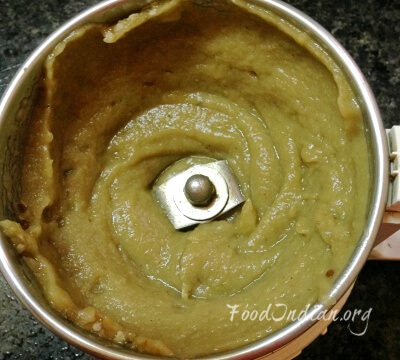 Add chopped green chilli into oil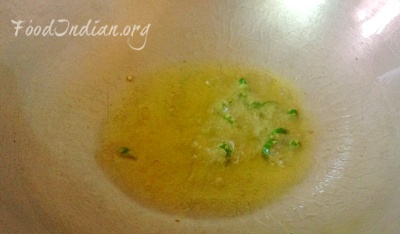 Add chopped onion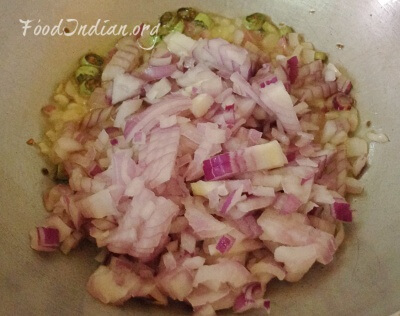 Add chopped ginger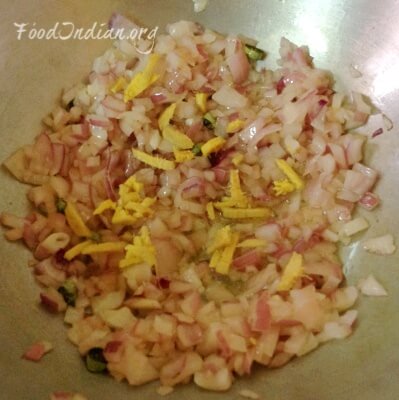 Add eggplant paste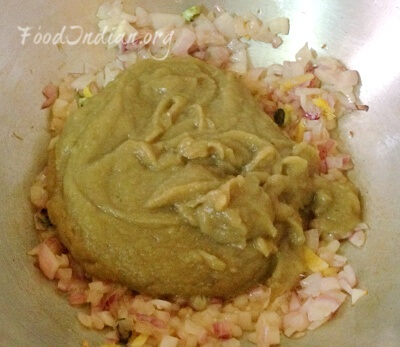 Add red chilli powder and salt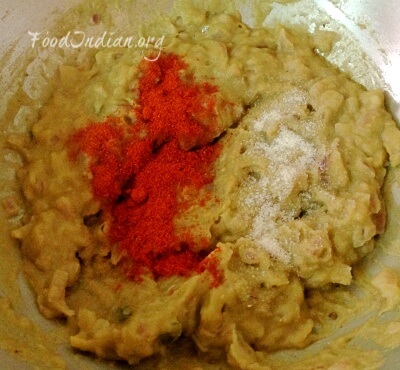 Add tomatoes and cook very well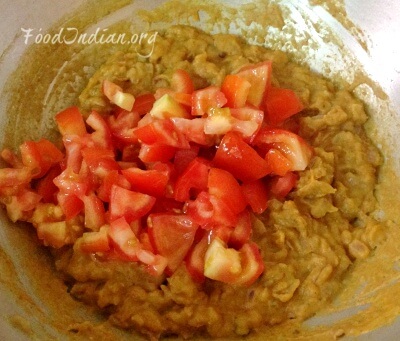 Lastly add chopped coriander leaves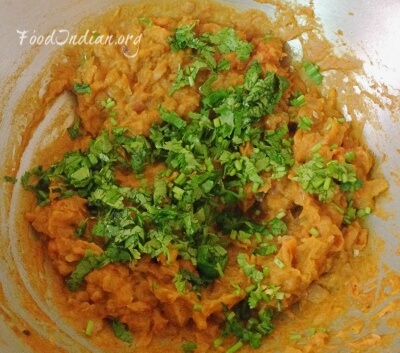 Tips : 
Serve with roti or paratha.
To get more recipes via Email , Subscribe to our Newsletter . Also follow us on Facebook .