Aloo Matar Paneer is a classic North Indian dish. This is an excellent and a mouth-watering side dish, which goes really well with roti, paratha, naan or kulcha. It doesn't take too much time to cook and you can serve it as the main course in an exotic vegetarian meal.
Image : Aloo Matar Paneer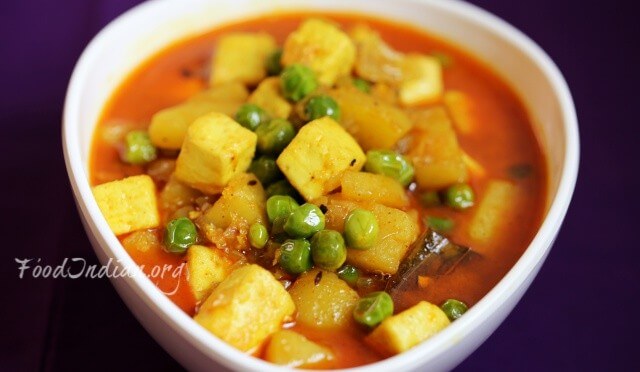 Important :
Preparation Time : 10 minutes
Cooking Time : 20 minutes
Total Time : 30 minutes
Serve For : 3-4
Ingredients : 
Paneer or Cottage Cheese (200 gms) /cubed
Potato or Aloo (2 medium size) /cubed
Onion (2 medium size) /finely chopped
Peas or Matar (1 cup)
Grated Ginger (1 tsp)
Grated Garlic (1 tsp)
Cumin Seeds (1 pinch)
Bay Leaves (2)
Cumin Powder (1 tsp)
Ref Chilli Powder (1 tsp)
Turmeric Powder (1 tsp)
Salt (to taste)
Water (1/2 cup)
Sugar (1/2 tsp)
Garam Masala Powder (1/4 tsp)
Vegetable Oil (2-3 tbsp)
Images : 
Saute the paneer cubes for a while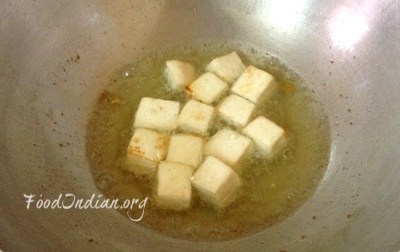 Keep them aside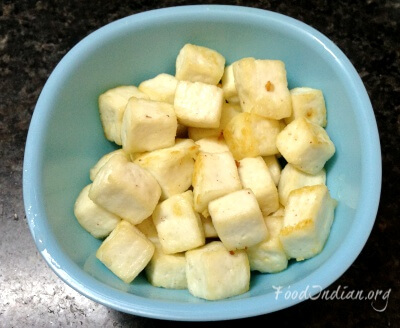 Add cumin seeds and bay leaf in the same oil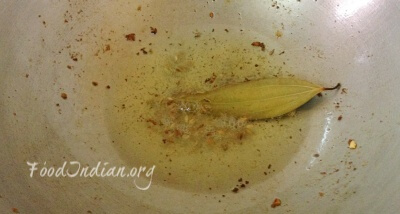 Add potato cubes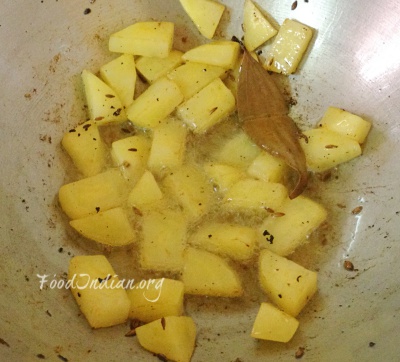 Add chopped onion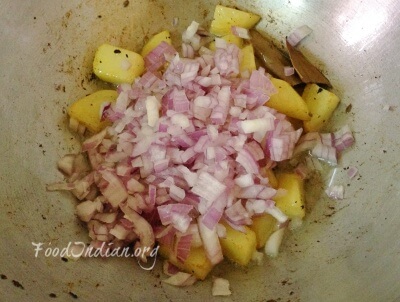 Add grated ginger and garlic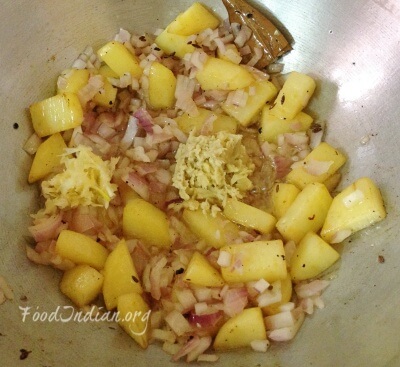 Add cumin powder, red chilli powder, turmeric powder and salt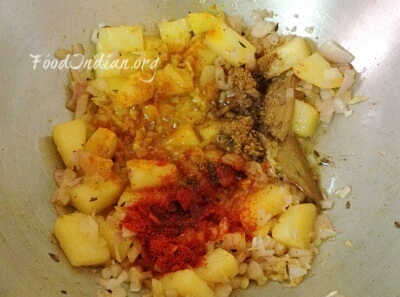 Add green peas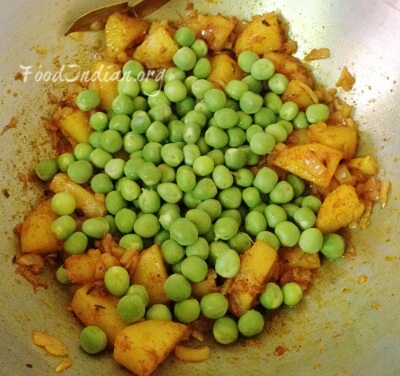 Add water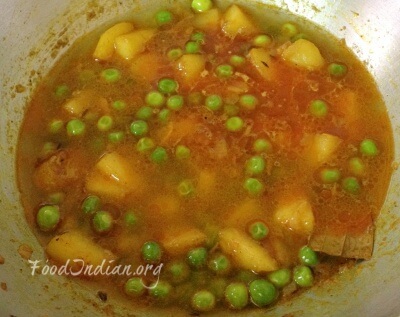 Add sugar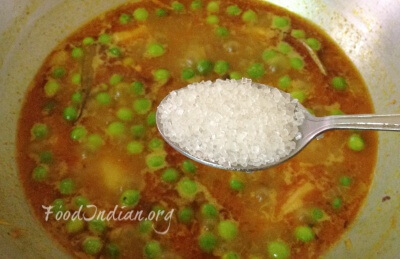 Add paneer cubes
Add garam masala powder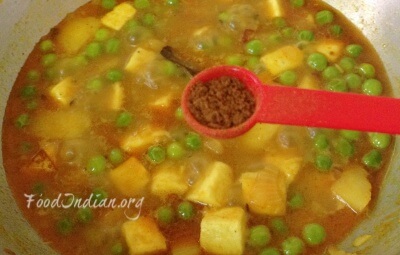 Ready to serve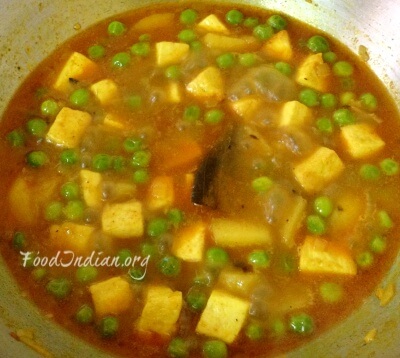 Tips : 
Serve with Indian flat bread or pulao.
To get more recipes via Email , Subscribe to our Newsletter . Also follow us on Facebook .