Karela or Bitter Gourd is not one of my personal favourite, but when you cook this bitter vegetable with spicy mustard sauce I have to admit this tastes quite tasty and yummy. This is one of the traditional recipe of Bengal where they cook bitter gourd with mustard paste and serve with steamed rice. It smells great and the sweet, sour and spicy flavour of the dish is undoubtedly mouth-watering. This is a super easy and time-saving recipe which you can try for your lunch.
Image : Achari Karela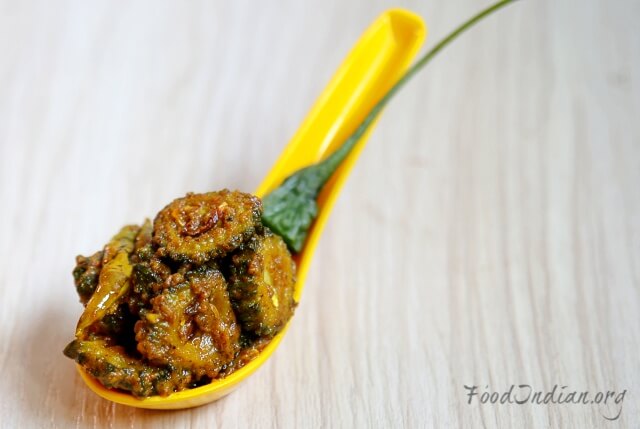 Important :
Preparation Time : 5 minutes
Cooking Time : 15 minutes
Total Time : 20 minutes
Serve For : 2
Ingredients : 
Karela or Bitter Gourd (2 medium size) /cut into rings
Mustard Oil (3 tbsp)
Paanch Phoron or Five Spice (1/4 tsp)
Whole Green Chilli (2)
Mustard Paste (2 1/2 tbsp)
Kasundi Mustard Sauce (1 tbsp)
Red Chilli Powder (1/2 tsp)
Turmeric Powder (1/2 tsp)
Salt (to taste)
Sugar (1/2 tsp)
Images :
Add paanch phoron and green chilli into oil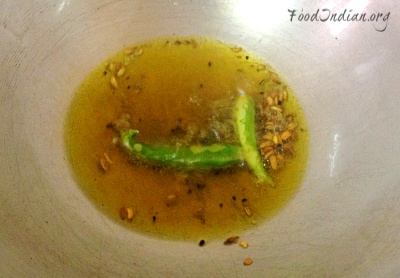 Add bitter gourd pieces and fry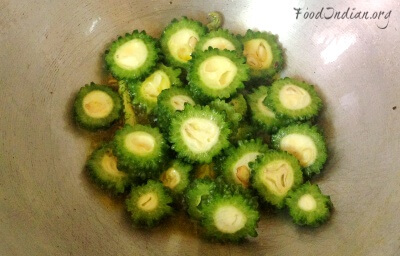 Add turmeric powder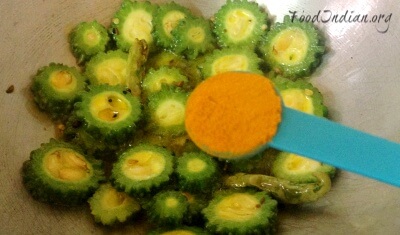 Add red chilli powder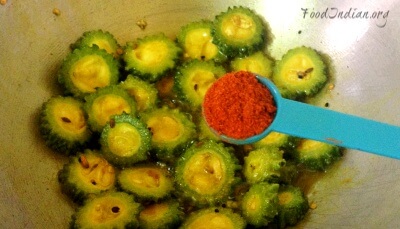 Add salt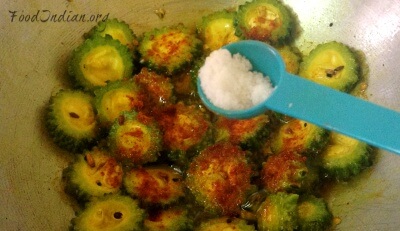 Fry until cooked properly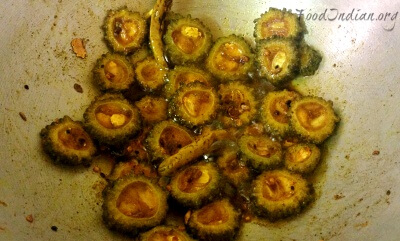 Add mustard paste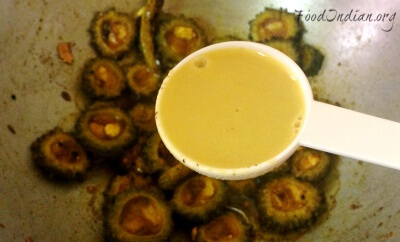 Add kasundi mustard sauce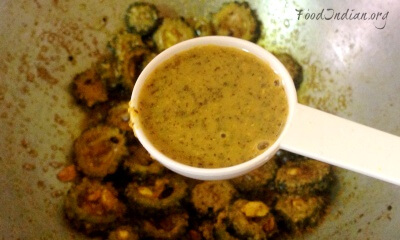 Add sugar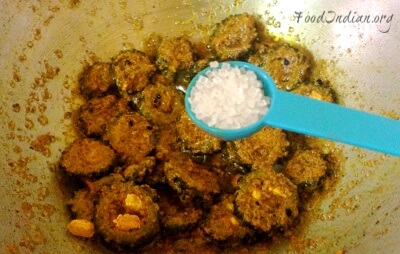 Tips :
Do not cook more than 3-4 minutes after adding the mustard paste.
Serve hot with steamed rice or roti.
To get more recipes via Email , Subscribe to our Newsletter . Also follow us on Facebook .