Prawn Malai Curry or Chingri Malaikari is a Bengali delicacy. This recipe is the authentic version of Chingri Malaikari. In this recipe, jumbo prawns are cooked in onion gravy and rich coconut milk, and this combination with prawn tastes divine. For more Bengali recipes, search here .
Image : Prawn Malai Curry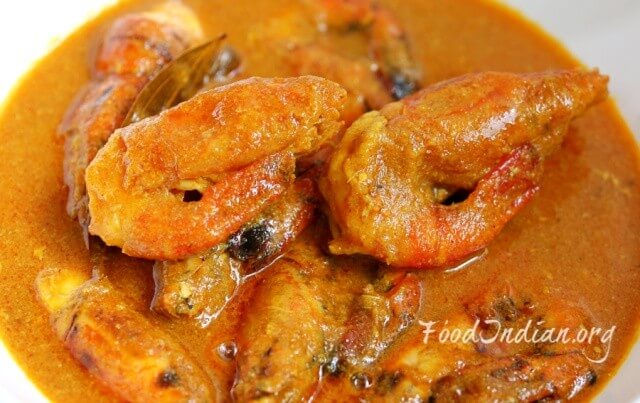 Important :
Preparation Time : 15 minutes
Cooking Time : 40 minutes
Total Time : 55 minutes
Serve For : 5
Ingredients :
Jumbo Prawn (10 pieces) /Golda or Bagda Chingri
Onion (2 medium size) /paste
Whole Garam Masala (4 green cardamom, 6 cloves, 3 inch cinnamon stick)
Bay Leaves (2)
Ginger Garlic Paste (1 tsp)
Vegetable Oil (3 tbsp)
Ghee or Clarified Butter (1 tsp)
Red Chilli Powder (1-2 tsp)
Turmeric Powder (1 tsp)
Salt (to taste)
Water (1/4 th cup)
Raisins (10-15)
Thick Coconut Milk (1 cup)
Sugar (1 tsp)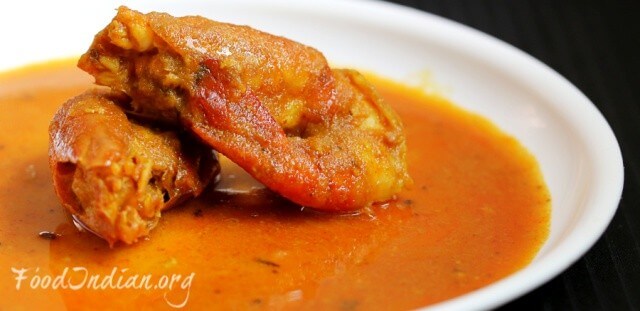 Images : 
Marinate the prawns with salt and turmeric powder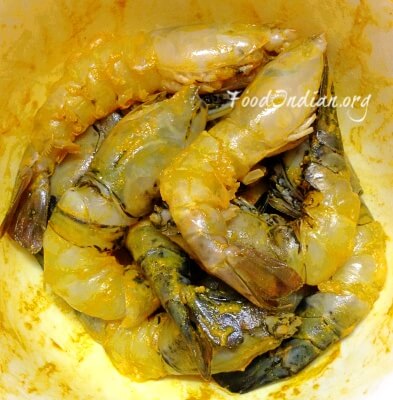 Saute them until become golden brown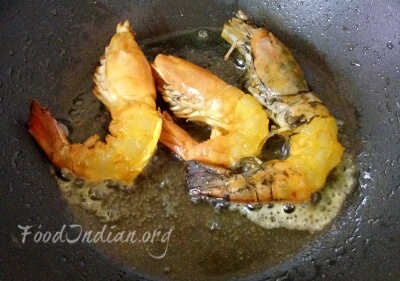 Set them aside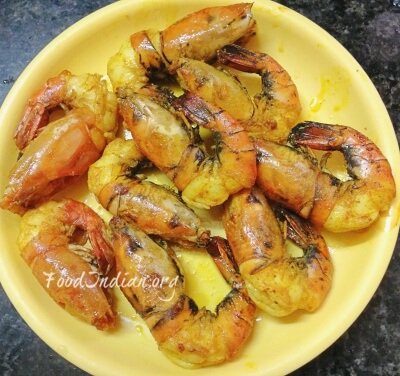 Add ghee into the same oil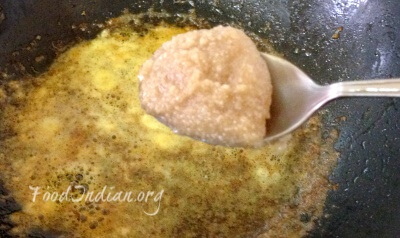 Add crushed garam masala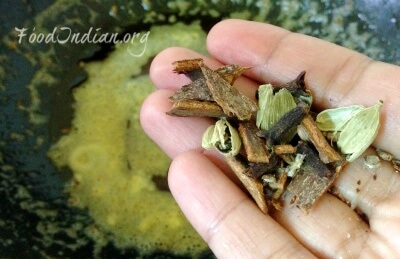 Add bay leaves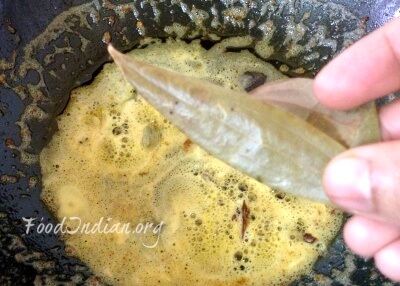 Add onion paste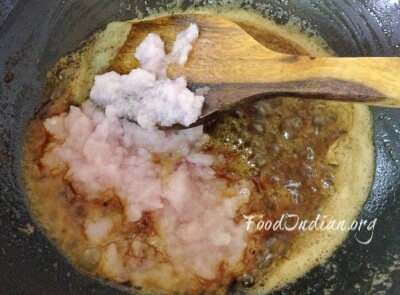 Add ginger garlic paste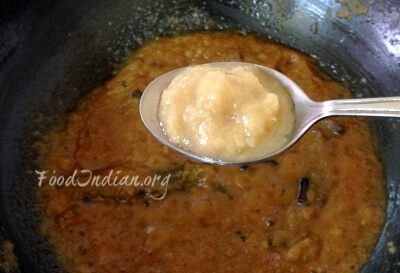 Add turmeric powder, salt and red chilli powder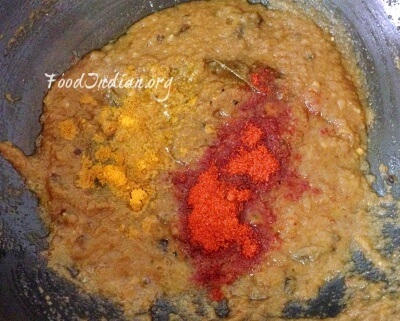 Add some water
Add the sautéed prawns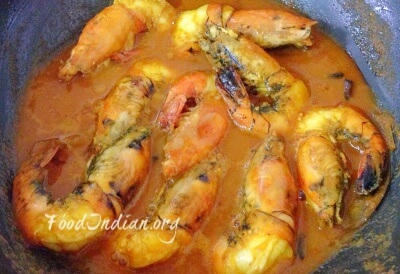 Add raisins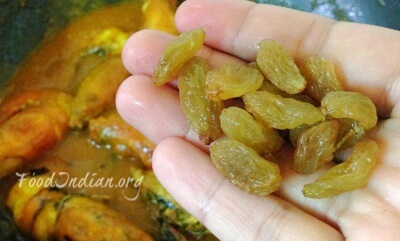 Add thick coconut milk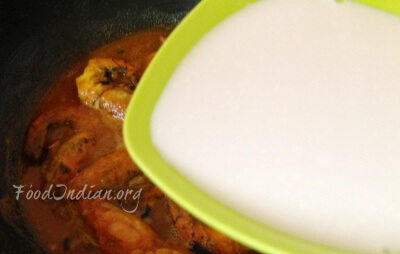 Stir well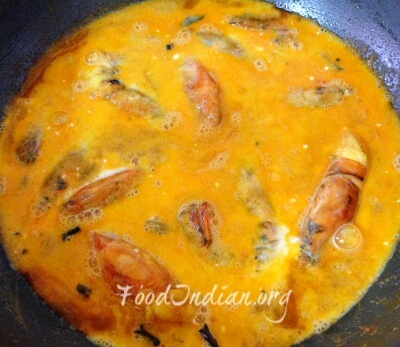 Add sugar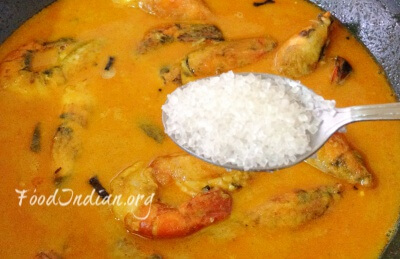 Cook until the gravy becomes thick and rick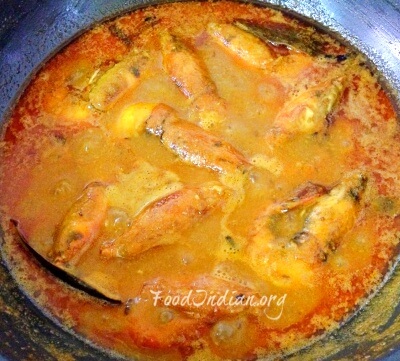 Tips : 
Here I have used bagda chingri, you can also make this dish by using golda chingri or lobster.
Serve with steamed rice.
To get more recipes via Email , Subscribe to our Newsletter . Also follow us on Facebook .