Prawns Curry is one the regular dish we make whenever we get prawns. My hubby madly loves Prawns, so it is obvious that I have to make different types of dishes with this delicious sea food. Prawns are counted in the category of fish in bengal, and like all other fish lover Bengalis, I also try and taste a variety of dishes made with prawns. This delicious prawn curry tastes so yummy and so easy to make.
Image : Prawn Curry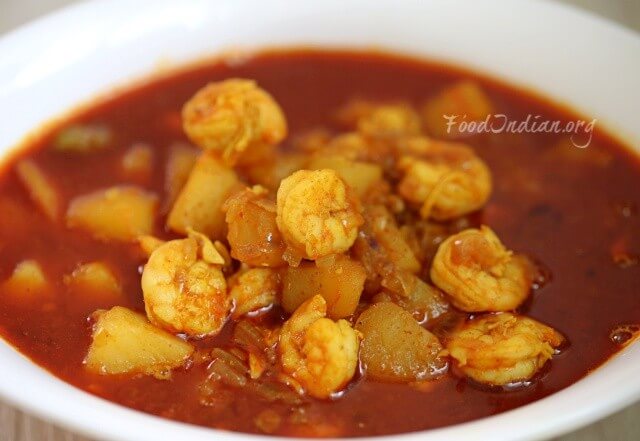 Important :
Preparation Time  : 15 minutes
Cooking Time : 30 minutes
Total time : 45 minutes
Serve For : 3-4
Ingredients :
Prawn (400 gm) /medium size
Potato (1 big) /cut into cubes
Onion (1 big) /finely chopped
Garlic (2-3 cloves) /crushed
Cardamom (3-4) /crushed
Turmeric Powder (1 tsp)
Red Chilli Powder (1 tsp)
Kashmiri Red Chilli Powder (1 tsp)
Cumin Powder (1 tsp)
Salt (to taste)
Sugar (1 tsp)
Clarified Butter or Ghee (1/2 tsp)
Garam Masala Powder (1/2 tsp)
Vegetable Oil (3-4 tbsp)
Water (1 cup)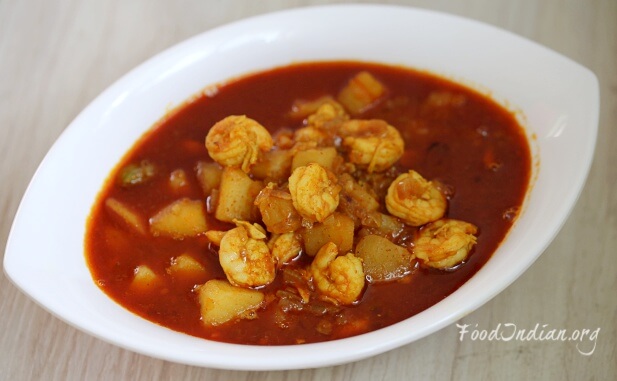 Images : 
Marinate prawns with salt and turmeric powder
Fry them until golden brown
Keep them aside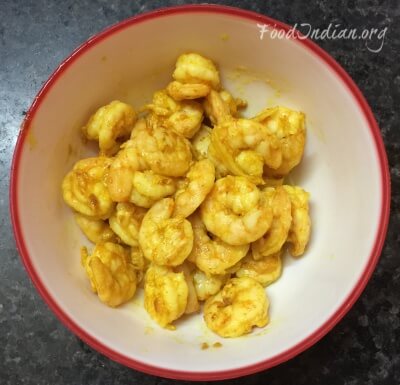 Add crushed garlic and cardamom into the same oil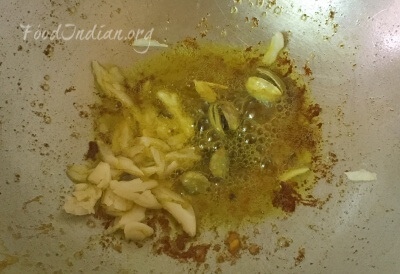 Add potato cubes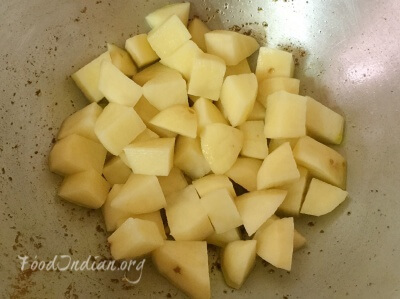 Add chopped onion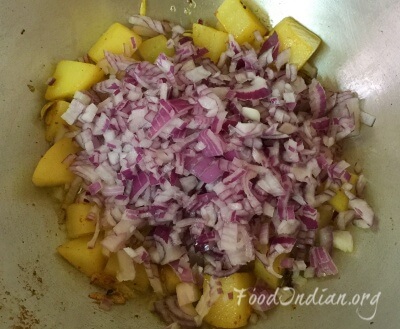 Add all the spices and salt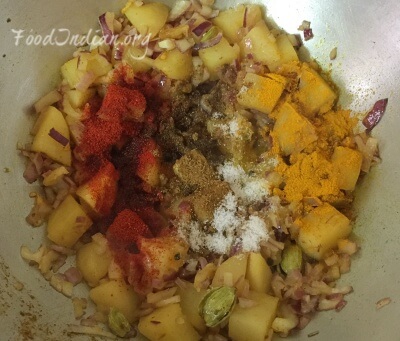 Fry well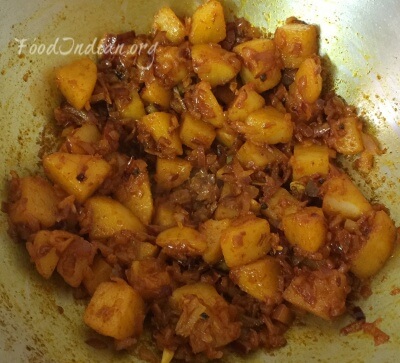 Add water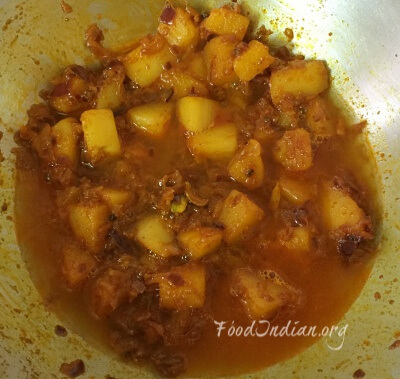 Add fried prawns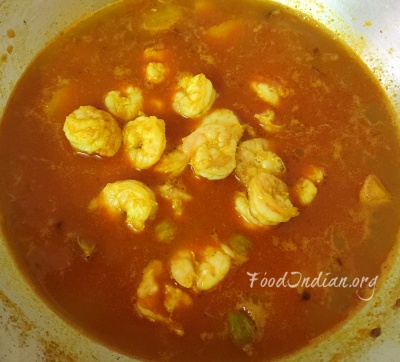 Add sugar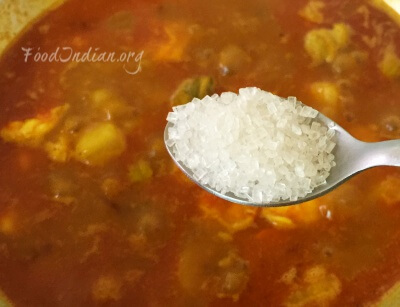 Add clarified butter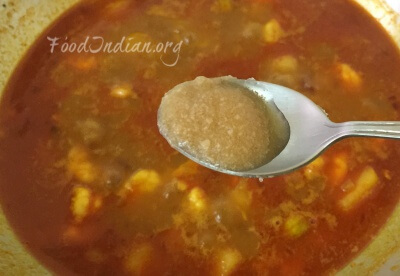 Add garam masala powder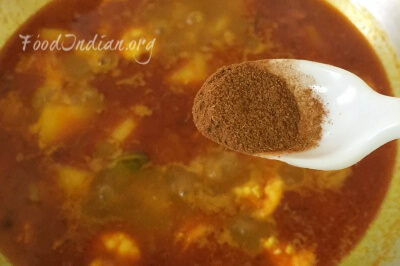 Prawn curry is ready to serve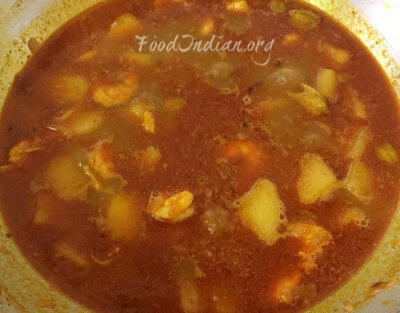 Tips : 
Dont over do the prawns while frying.
Serve with steamed rice.
To get more recipes via Email , Subscribe to our Newsletter . Also follow us on Facebook .