Lau Chingri  or Bottle Ground Curry with Prawns is a very famous and delicious traditional Bengali dish. This recipe is the combination of sweet bottle ground or lau and flavour full Chingri or shrimps. When these two ingredients combines together, it is enjoyable any way you eat. It's a semi gravy dish and mostly served with steamed rice.
Image : Lau Chingri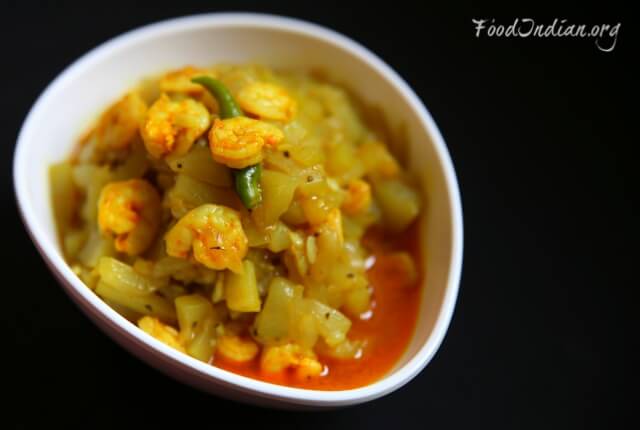 Important : 
Preparation Time : 10 minutes
Cooking Time : 30 minutes
Total Time : 40 minutes
Serve For : 3-4
Ingredients :
Bottle Ground or Lau (1 small size) /finely chopped
Shrimps or Chingri (150 gm)
Celery Seeds or Radhuni (1/8 tsp) /for tempering
Salt (to taste)
Cumin Powder (1/2 tsp)
Red Chilli Powder (1/2 tsp)
Turmeric Powder (1/2 tsp)
Whole Green Chilli (1)
Sugar (1/4 tsp)
Vegetable Oil (3 tbsp)
Images :
Saute the shrimps into the oil and set aside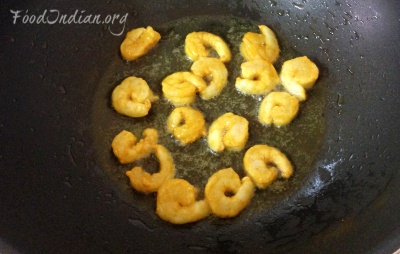 In the same oil, add celery seeds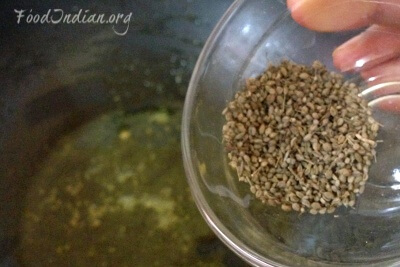 Add chopped bottle ground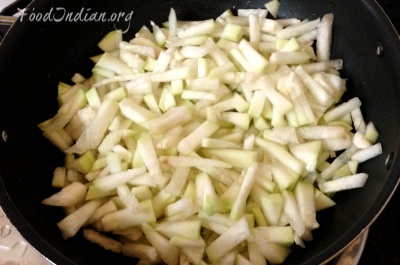 Add salt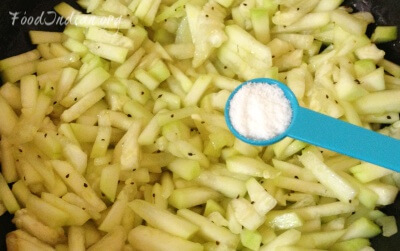 Cover the pan with a lead and cook for 5-10 minutes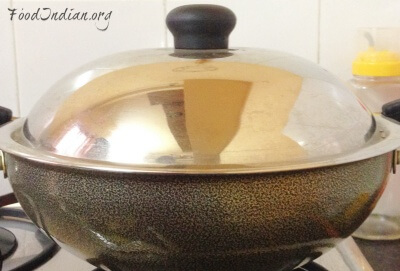 Add red chilli powder, cumin powder, turmeric powder and green chilli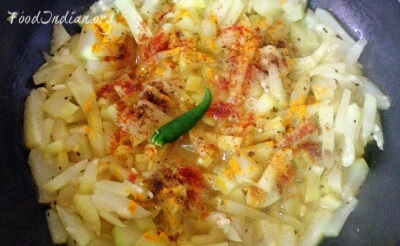 Add fried shrimps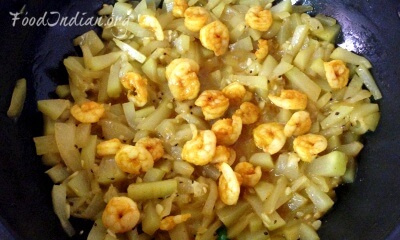 Add sugar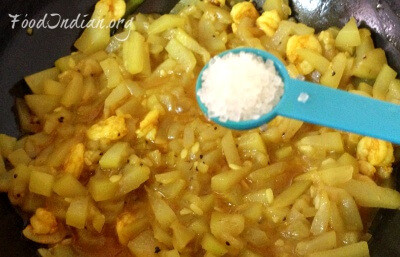 Tips :
You can also use cumin seeds instead of celery seeds for tempering.
Make sure the bottle grounds are cooked properly.
Serve with steamed rice.
To get more recipes via Email , Subscribe to our Newsletter . Also follow us on Facebook .