We Bengalis have the immense capability of eating each and every part of fish, and how can we forget to make some delicious Bengali speciality with Fish egg or roe. Various fresh water fishes like Rohu, Hilsa have eggs and we can make some yummy dishes with the eggs. These eggs are seasonal sometimes. This Fish Egg Curry is not a very common Bengali recipe, but I make this very often in my home. For more Bengali recipes, search here .
Image : Fish Egg Curry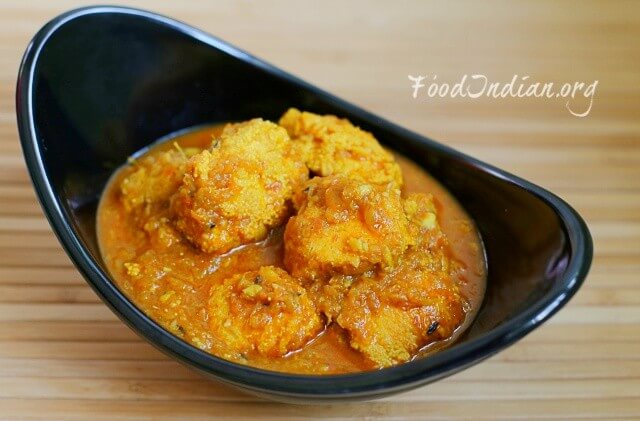 Important :
Preparation Time  : 10 minutes
Cooking Time : 40 minutes
Total Time : 50 minutes
Serve For : 4-6
Ingredients :
Fish Egg or Roe (200 gm) /cut into pieces
Salt (to taste)
Turmeric Powder (1 tsp)
Vegetable Oil (3 tbsp)
Onion (2 medium size)
Garlic (8-9 cloves)
Ginger (3″ piece)
Cumin Seeds (1/4 tsp)
Bay Leaf (1)
Red Chilli Powder (1 tsp)
Cumin Powder (1 tsp)
Tomato Puree (4 tbsp)
Garam Masala Powder (1/4 tsp)
Sugar (1 tsp)
Images : 
Wash, cut and marinate the eggs with salt and turmeric powder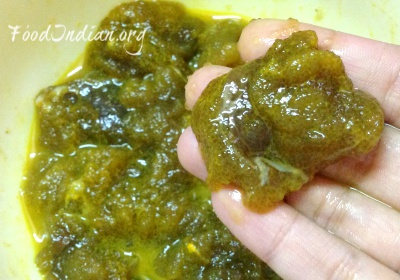 Fry them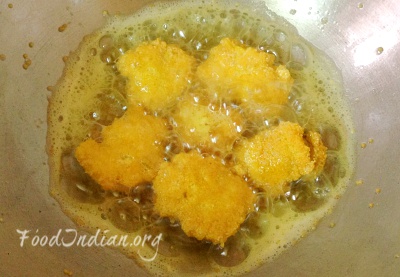 Keep them aside
Put onion, garlic and ginger into a blender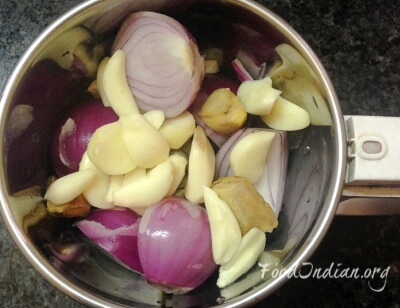 Make a coarse paste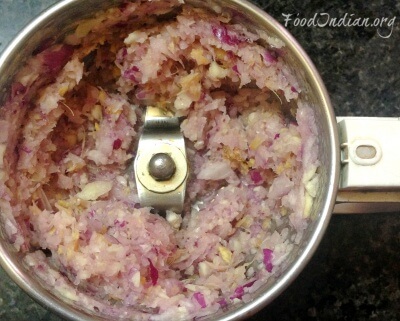 In the same oil, add cumin seeds and bay leaf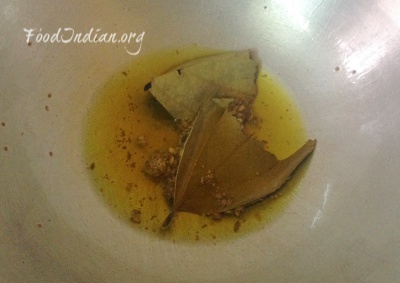 Add the onion paste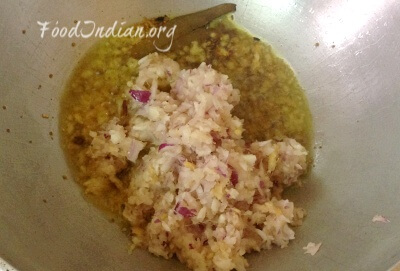 Add red chilli powder, cumin powder, salt and turmeric powder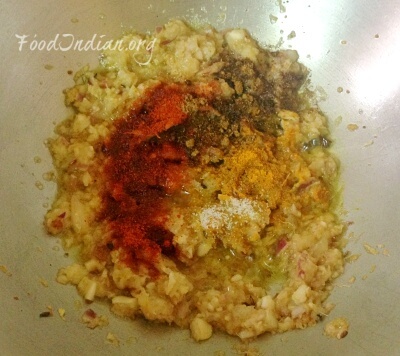 Cook for 5 minutes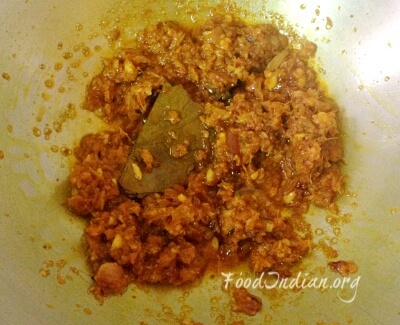 Add tomato puree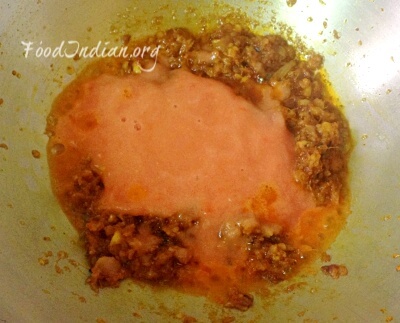 Cook until the gravy starts to leaving oil from sides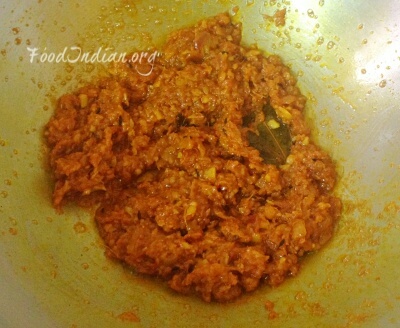 Add water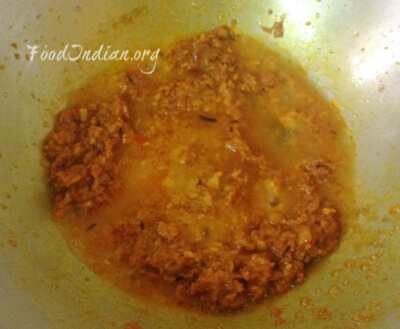 Add sugar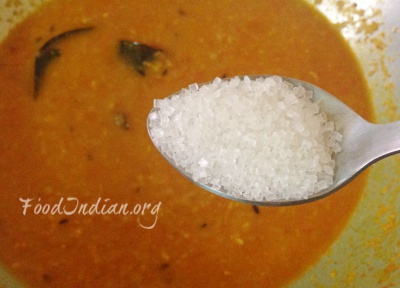 Add fried fish eggs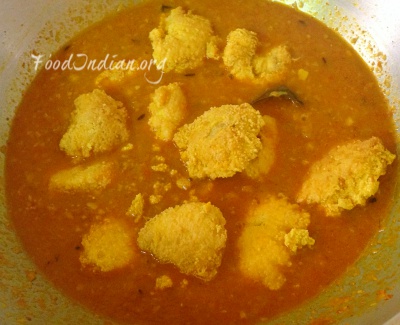 Add garam masala powder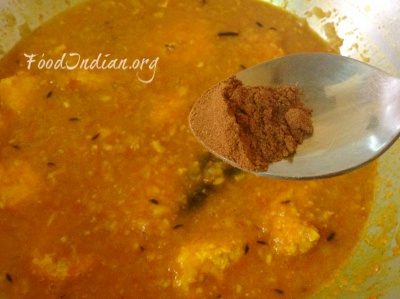 Cook for 5 minutes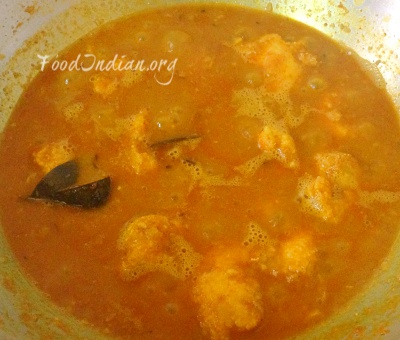 Tips :
Be carefull while frying the eggs, as they tend to tear out and scatter while frying or popping out with great speed.
Serve with steamed rice or roti.
To get more recipes via Email , Subscribe to our Newsletter . Also follow us on Facebook .