Breakfast is one of the most important meals of the day , and when it comes to Honey Bread and Caramelized Banana, your morning will become a perfect one and its sweet honey bunny flavour  makes your mood happy for the whole day. It's a very  tasty and healthy breakfast for your kids also.
Image : Toasted Honey Bread with Caramelized Banana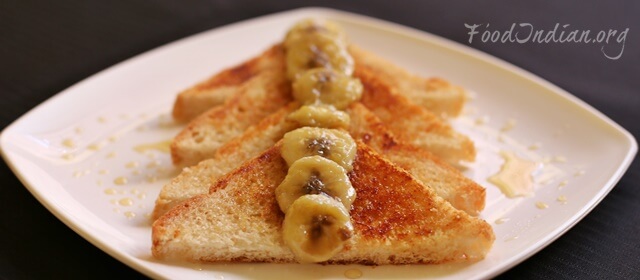 Important :
Preparation Time : 5 minutes
Cooking Time : 10 minutes
Total Time : 15 minutes
Serve For : 1
Ingredients :
White Bread (2 pieces) /cut into triangle
Honey (2 tbsp)
Banana (1) /sliced
Images :
Apply honey on the bread slice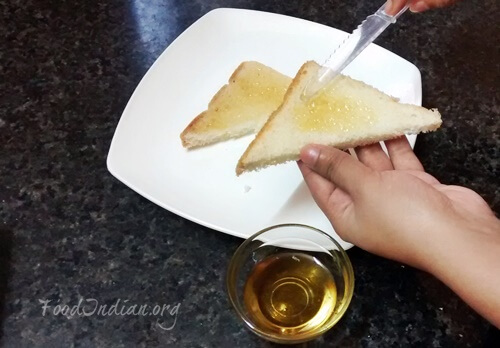 Toast them on a medium heat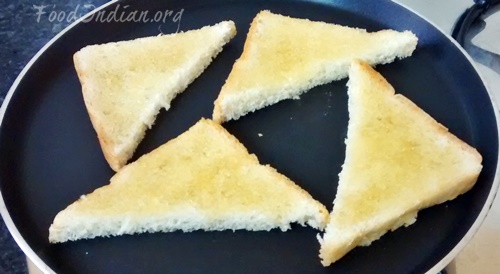 When one side done, flip them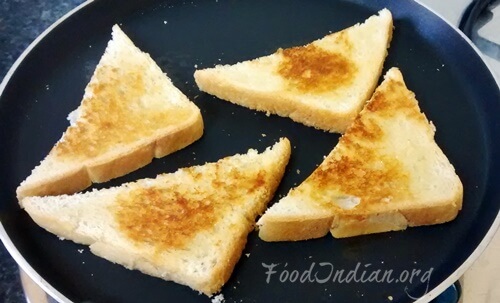 Put honey over sliced bananas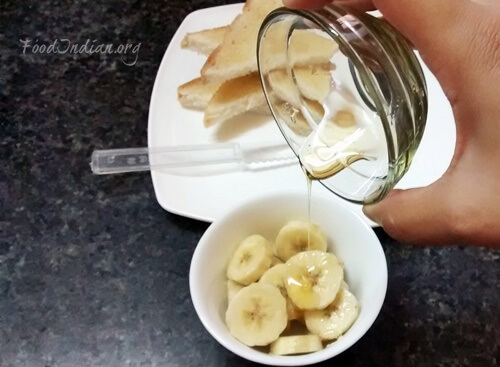 Mix them gently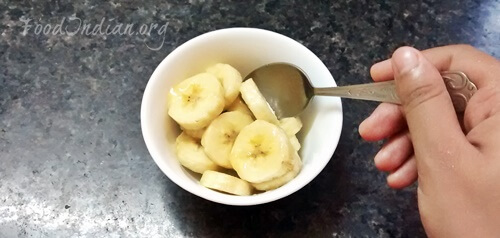 Put them on a pan and cook on low flame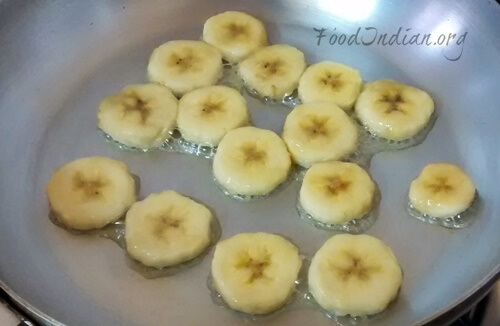 Flip them and when become soft put off the flame and serve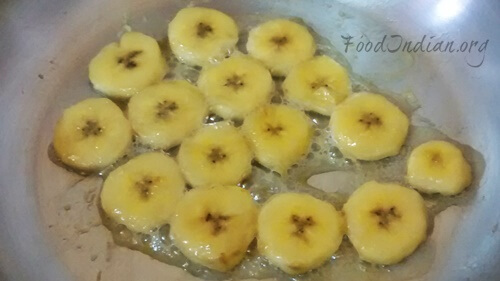 Tips :
Handle banana slices very carefully or it will become mushy.
Serve hot.