Spaghetti or Pasta is one of the most favourite item of kids and teenagers, and it does not take too much time to cook. As I love spicy food, I made them with a spicy touch, and it really tastes so yummy.
Image : Spicy Spaghetti with Red Sauce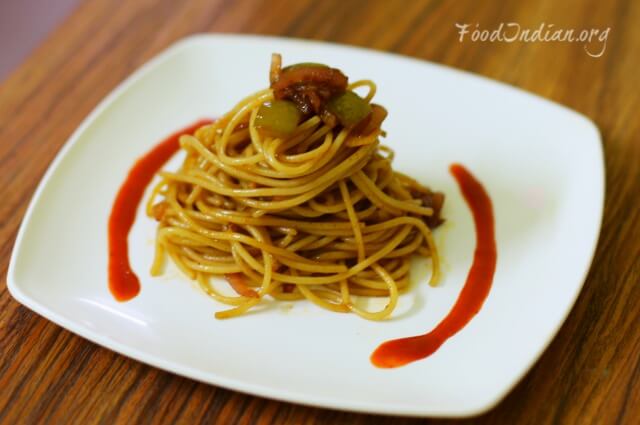 Important :
Preparation Time : 5 minutes
Cooking Time : 30 minutes
Total Time : 35 minutes
Serve for : 1
Ingredients :
Spaghetti (1 cup) /boiled
Vegetable Oil (2 tbsp)
Red Onion (1 cup) /sliced
Capsicum (1/2 cup) /diced
Soy Sauce (1 tsp)
Red Chilli Garlic Sauce (2 tsp)
Red Pepper Sauce (10 drops)
Salt (to taste)
Black Pepper Powder (2 pinch)
Images :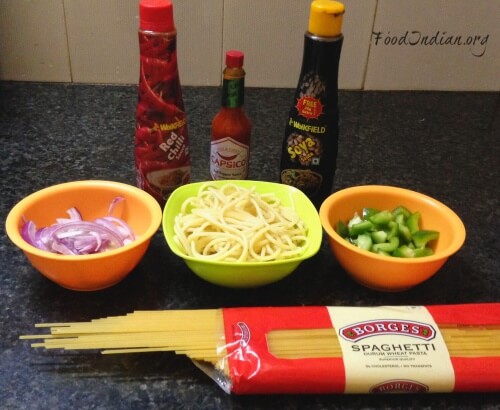 Put onion and saute them for a minute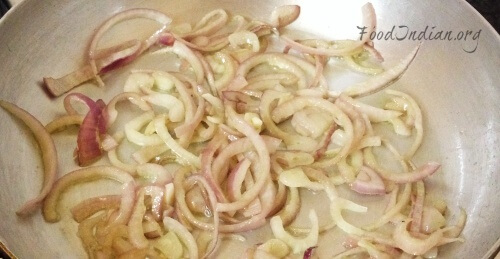 Add capsicum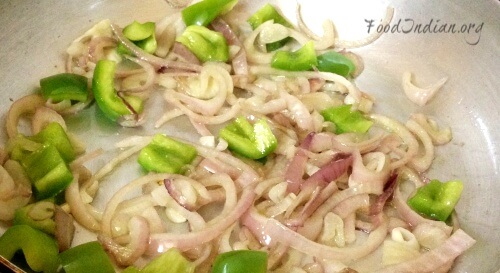 Add salt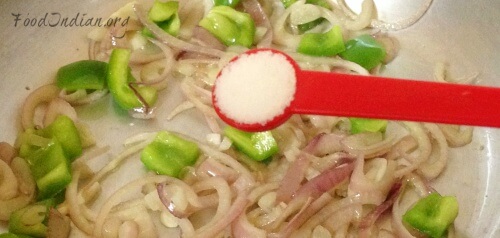 Add soy sauce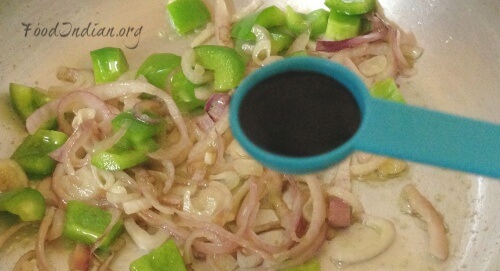 Add chilli garlic sauce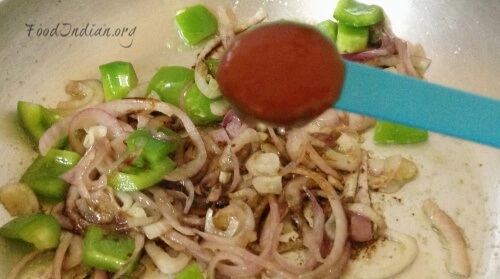 Add few drops of red pepper sauce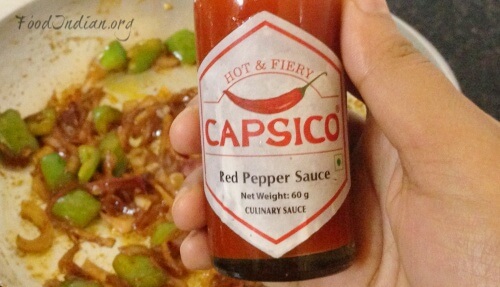 Stir them well
Add the boiled spaghetti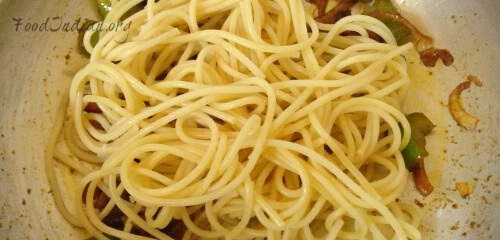 Add a pinch of black pepper powder and mix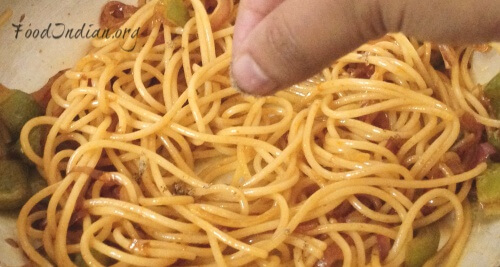 Tips :
Boil the spaghetti very well until they cook completely. This is the most time-consuming part of the recipe. The spaghetti I am using here it takes almost 25 minutes to get boil.
Do not put the red pepper sauce more than mentioned here, because it gives a lot of spiciness in a few drops.
To get more recipes via Email , Subscribe to our Newsletter . Also follow us on Facebook .