Sandwiches are always considered as the best evening snacks for your family and kids, and kids always demands for different stuffings and variety. Onion Cheese Sandwich is one of the easiest one to make and it will definitely satisfy your taste buds.
Image : Grilled Onion Cheese Sandwich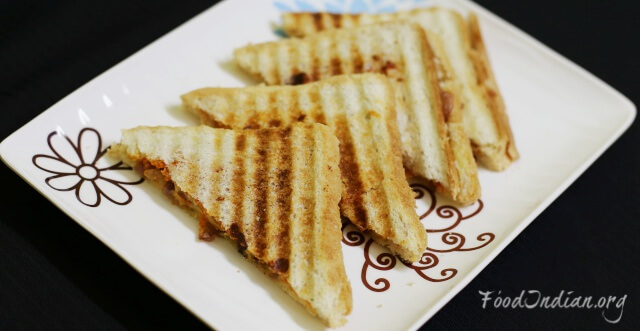 Important :
Preparation Time : 10 minutes
Cooking Time : 10 minutes
Total Time : 20 minutes
Serve for : 2
Ingredients :
Bread (4 pieces)
Onion (1 cup) /sliced
Grated Cheese (4 tbsp)
Chilli Sauce (1 tbsp)
Red Chilli Garlic Sauce (1 tbsp)
Vegetable Oil (1 tbsp)
Red Chilli Powder (1/8 tsp)
Sugar (1/2 tsp)
Salt (to taste)
Images :
First add sliced onion in the heated oil
Add salt, red chilli powder and stir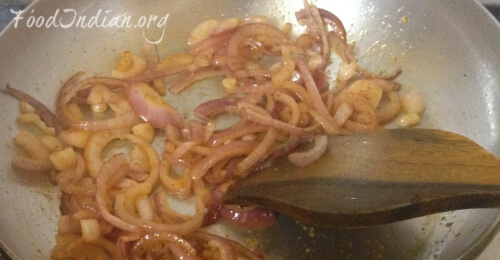 Add sugar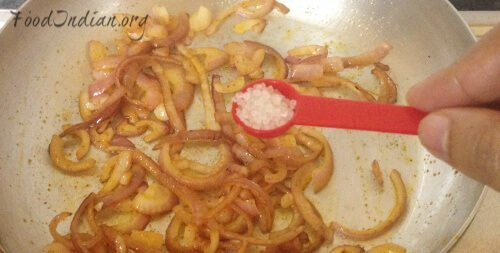 Apply Green Chilli Sauce on Bread slice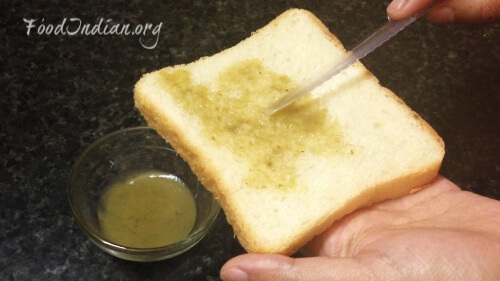 Apply Red Chilli Garlic Sauce on another
Spread grated cheese
Then apply caramelised onion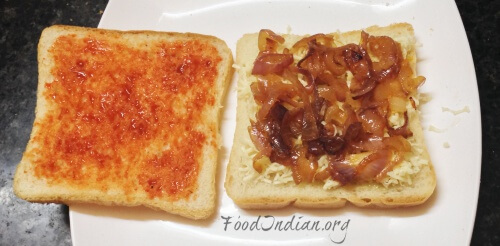 Apply another layer of grated cheese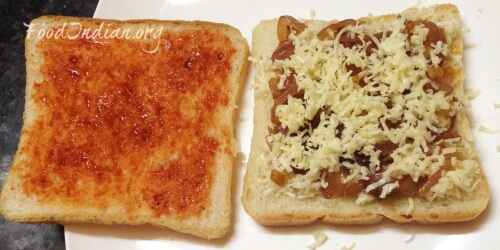 Cover with another bread slice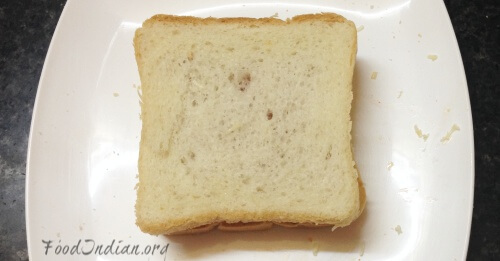 Greece the sandwich grill and put the sandwiches over it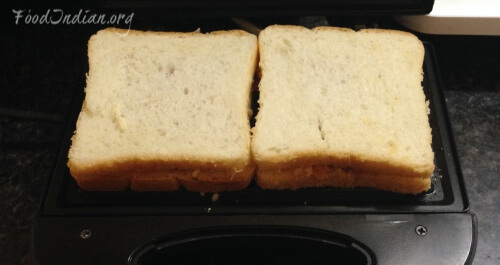 Close it and wait for them to cook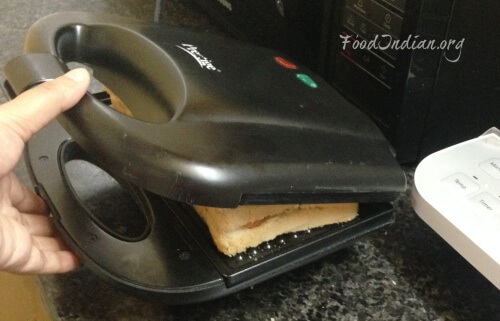 Your Grilled Onion Cheese Sandwich is ready to serve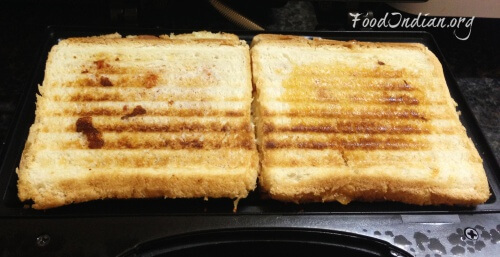 Tips :
Do not slice the onion too thin or they will get melt easily while cooking and become mushy.
You can also use tomato ketchup instead of Red Chilli Garlic Sauce.
If you don't have griller you can make them on tawa also.
Serve these crispy sandwiches hot with tomato ketchup or green chutney.