Gobi Pakora or Cauliflower Pakoda or Phulkopir Bora is a tasty deep-fried snacks. This pakoras are made with small florets of cauliflower dipped into a thick batter. Winter season is incomplete without this crunchy and delicious fritters. You can also search for more Pakora recipes like Coriander Pakora, Eggplant Pakora, Pumpkin Flower Pakora, Coconut Pakora and many more.
Image : Gobi Pakora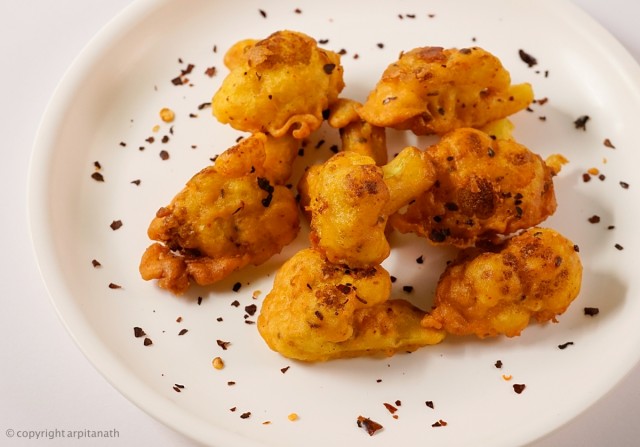 Important :
Preparation Time : 10 minutes
Cooking Time : 10 minutes
Total Time : 20 minutes
Serve for : 3-4
Ingredients : 
Cauliflower (1 small) /cut into small florets
All Purpose Flour or Maida (4 tbsp)
Gram Flour or Besan (2 tbsp)
Rice Flour (1 tbsp)
Salt (to taste)
Red Chilli Powder (1/2 tsp)
Chilli Flacks (1/2 tsp)
Water
Oil (for deep-frying)
Images :
Blanch the cauliflower pieces into hot water for 10 minutes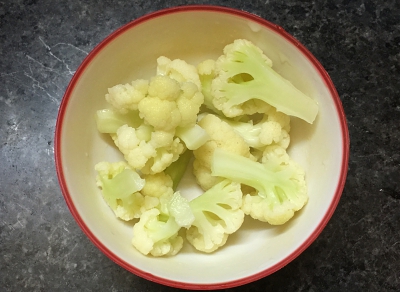 Take all the ingredients for batter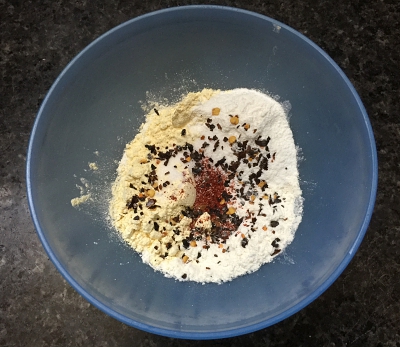 Make a thick batter by adding water
Dip the pieces into batter and coat them well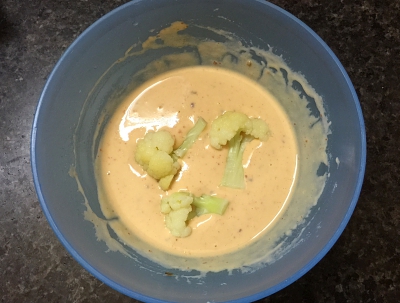 Deep fry them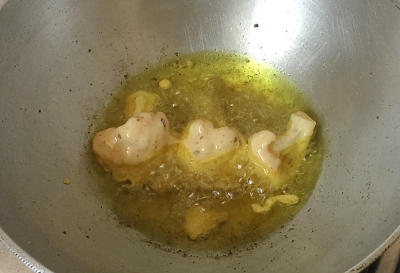 Fry them until golden brown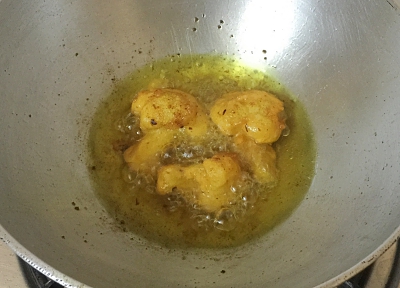 Drain oil and serve hot
Tips : 
Make sure the batter is thick enough to coat the cauliflower pieces.
Do not cut the cauliflower pieces too big.
Serve hot with tea or coffee.
To get more recipes via Email , Subscribe to our Newsletter . Also follow us on Facebook .